A powerful new documentary spotlights women in professional kitchens who have carved a unique path to success while cutting through restaurant industry clichés to "earn" the title of chef.
"Her Name is Chef" director Peter Ferriero told "Good Morning America" that the film released on Tuesday is "about hope, inspiration and overcoming adversity" and honors Pakistani American executive chef Fatima Ali, who died in 2019 from a rare form of cancer.
"The film has meant so many things to me as I was making it," he said. "In the end it's about sharing chef Fatima Ali's story, her legacy and even more to spread her message 'to not wait, and go for your dreams now.'"
The "Top Chef" season 15 contestant and fan favorite was captured throughout the documentary in never-before-seen footage and interviews before she died at 29 of Ewing's sarcoma.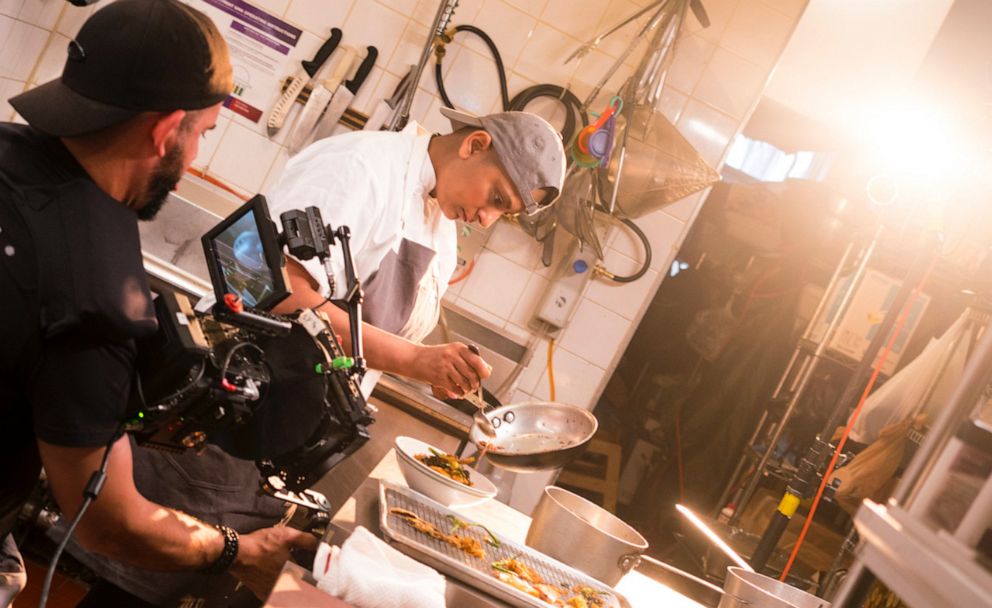 Ferriero said he was inspired to create "Her Name is Chef" after his firsthand experience at a female-owned restaurant in New Jersey where the owner struggled to prove herself to her male counterparts. The journey of the film takes a turn when each of the chefs are faced with the tragic loss Ali.
In addition to Ali, host Leia Gaccione sat down with some of the most talented women chefs, including Elizabeth Falkner, Hillary Sterling, Esther Choi, sisters Juliet and Justine Masters and Caroline Schiff, who share through their own lenses what gender equality looks like in a male-dominated industry.
Each chef explores the ups and downs of their careers, the importance of supporting other women and the labor of love they've experienced in order to pursue their dreams.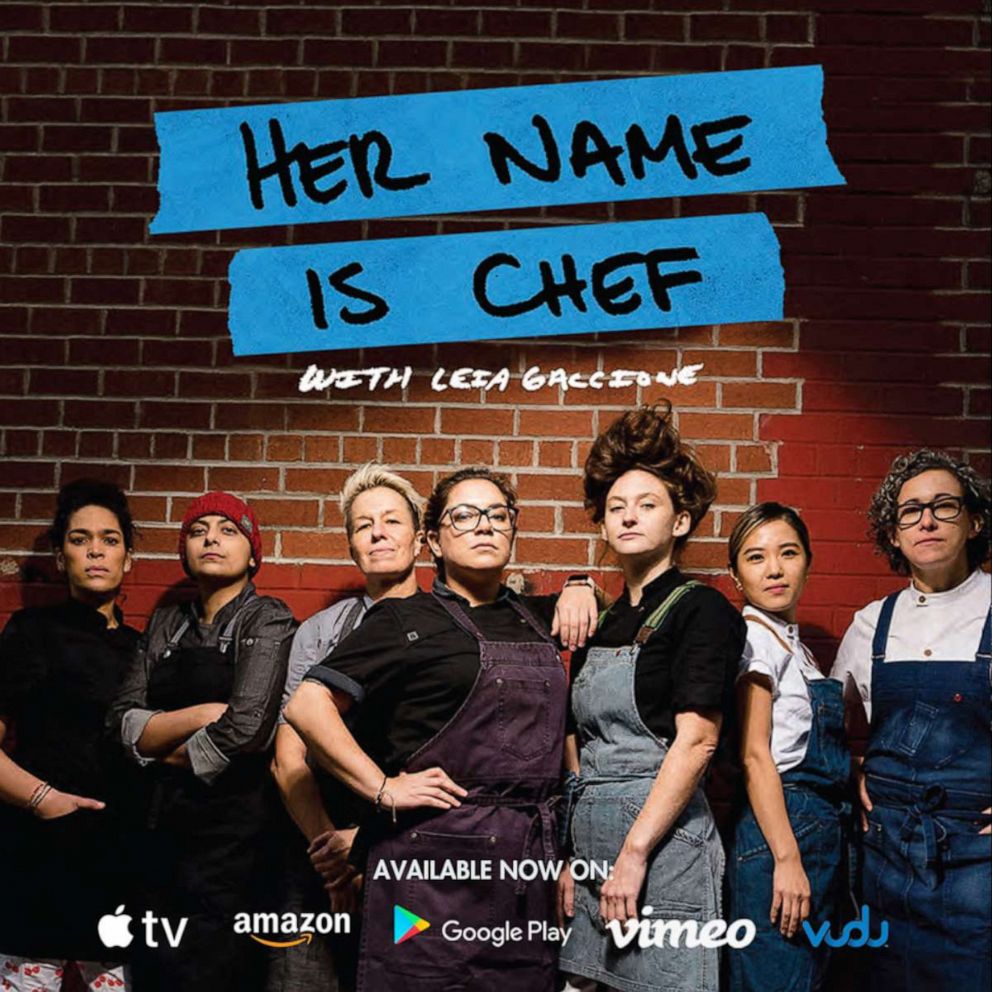 Ali looked back on her culinary career that took off after she leaving her hometown in Pakistan at 18 for New York, the impact of her time on the hit Bravo culinary show and how her cancer diagnosis and treatment impacted her plans for the future before she passed away.
Falkner, a world-renowned, dynamic chef who has been a driving force in many of the country's top kitchens since 1990, delves into the prevalence of "bad behavior" in kitchens and how her identity has evolved over time.
The Brooklyn-born Sterling, who is executive chef at Vic's in New York City, looks back on her decades grinding in the restaurant world after a life-changing trip to Italy.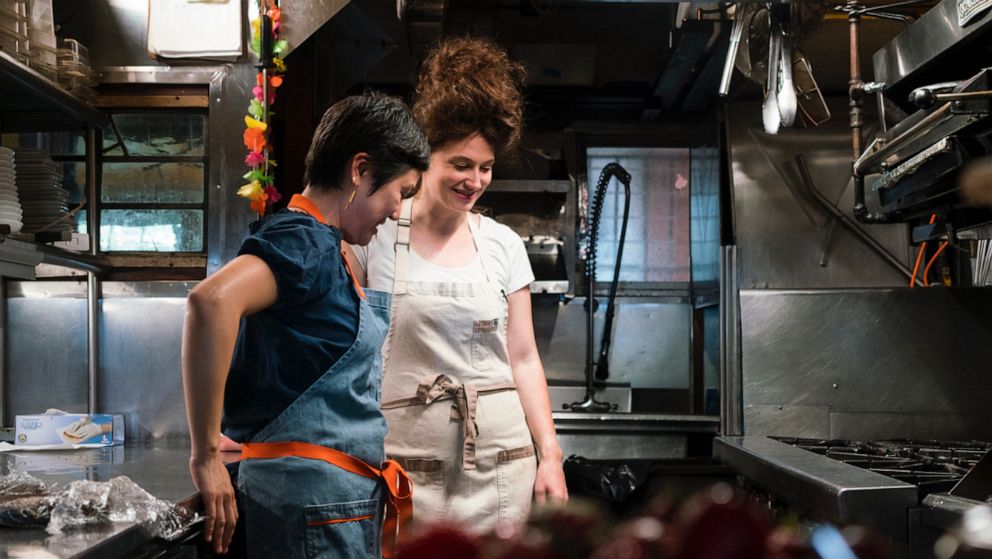 Schiff, who has whipped life's lemons into jaw-dropping lemon meringue pies, sifts through her unconventional path to becoming an executive pastry chef and food entrepreneur with no formal training after she worked her way up through the Brooklyn food scene.
Juliet Masters, executive chef at The Edge in New York City, a restaurant that draws on her British mother and Jamaican father's heritage, joins her sister Justine to reflect on their personal evolutions in a journey to opening what has become a beloved neighborhood fixture.
Korean American chef and restaurateur Esther Choi explores how her family's food, faith and focus shaped her growing career.
The 95-minute documentary from Virgil Films & Entertainment debuted to virtual cinemas last month and was released across streaming platforms Tuesday, and will eventually be followed by a DVD release in May.