"TikTok do your thing" has become the phrase that pays on the social media platform, and one California college student added her online plea to help catapult her family's struggling restaurant to renewed success.
Since opening in 2003, Lee's Noodle House in Santa Rosa, California, has faced difficulties, from natural disasters to the COVID-19 pandemic, so Jennifer Le took matters to TikTok, hoping a candid video of her dad in the restaurant surrounded by empty tables and longingly waiting for customers could help rally some much-needed support.
"It makes me so sad to see my parents just wait for customers to walk through their door," the on-screen text said over the clip.
"At that moment, I just kind of recorded the video to reach out to people and see if I could make a change," Le told "Good Morning America" of the decision to share her family's story on TikTok. "And for people to know about the restaurant so if they're ever in the area, they know to come check it out."
The accompanying caption said, "TikTok do your thing and help support my parents' Vietnamese restaurant."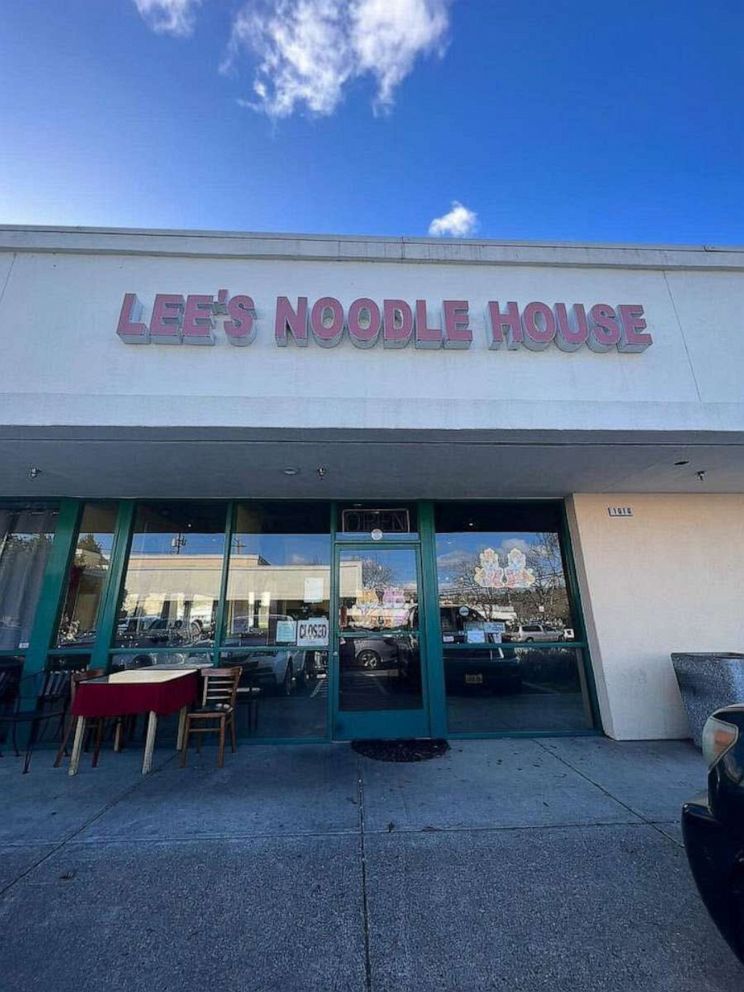 "My parents haven't been having that many customers and been feeling stressed dealing with financial issues. If you want to check it out, they make delicious Vietnamese food," she continued.
Luckily, the post amassed hundreds of thousands of likes and over 1.4 million views, attracting an influx of new customers to order their family's homemade Vietnamese cuisine.
"Once it hit 300,000 [likes], that's when all the comments started flooding in," Le recalled. "I was just in shock because it just kept consistently going up. I posted it when I woke up and then I left it alone, and when I checked back three days later, it was blowing up."
https://giphy.com/gifs/GoodMorningAmerica-LXpMJh0sCnedUsBBl2
Later, when the video reached 900,000 likes, Le said her dad, Vuong Le, became overwhelmed with the demand.
"'Oh my gosh, now we're getting flooded,'" she recalled him saying, shocked and excited for the new rush of orders.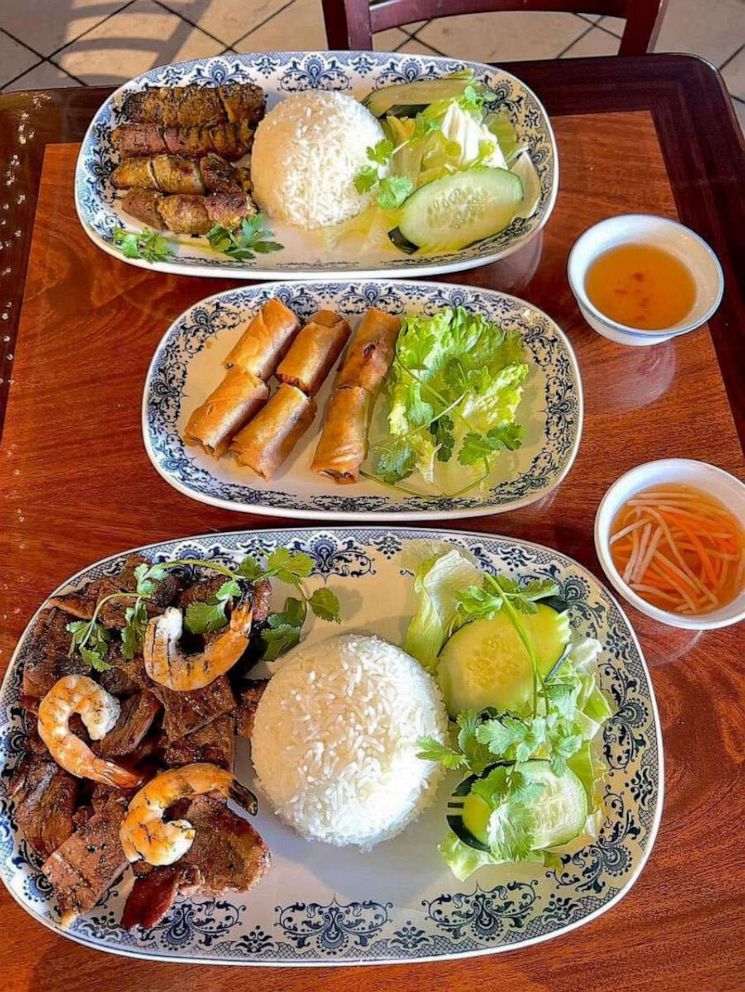 "When you pick up the phone if someone else calls -- they can't pick up the phone fast enough," she said. "Last week there was an hour-long wait."
Her mom, Ha Tran, is at the helm of the kitchen, with her dad as a sous chef of sorts while he manages orders and runs out for groceries as needed, and Le's younger sister -- a senior in high school -- helps out where needed every night.
The restaurant, which is located just blocks from devastating wildfires that tore through the town in 2017, was her mother's dream to bring "pure authentic Vietnamese food and share it with the community and show her love towards it."
"Once the fires hit, that's when we started to lose a lot of customers," Le, 21, told "GMA" of the area with so many other hard-hit local businesses and neighborhoods.
During the early days of the pandemic, Le moved home from college in southern California to be back with her parents and helped them with to-go orders, something she has continued to do during summer and winter breaks.
Like many independent restaurants fighting to keep kitchens open during the pandemic, Le said her family's business did not receive any government assistance in the form of grants from the federal relief package.
Her now-viral TikTok came at a perfect time.
Le said, "My parents are really grateful for all the support."
To help alleviate some of their stress -- as well as keeping customers fed and happy -- Le has traveled back to Santa Rosa for two weeks to assist where she can.
"They're probably going to make me work the whole time, but I don't mind," she said with a laugh and a big smile. Plus, there's the bonus of getting to "eat pho every day when I'm home," she added, saying how much she looks forward to her mom's homemade broth and rice noodle soup with fresh basil, bean sprouts and jalapenos.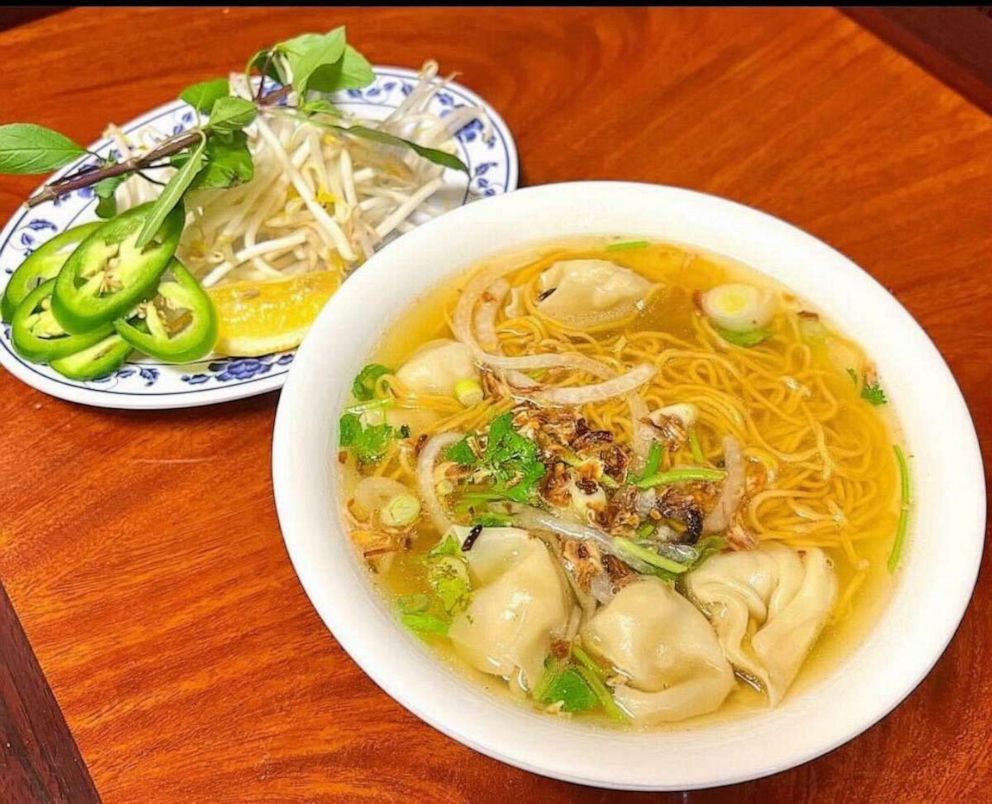 To help out some of the newer customers who may not be familiar with the menu, she's also shared some inside secrets on TikTok of recommended dishes, like the Bánh Mì pork sandwich, a personal favorite that she said only costs $6.95.
Le said seeing "everyone come together as a community" has been a powerful takeaway from this whole experience. "It's all been good, love and support ... it definitely helped my parents' business a lot."