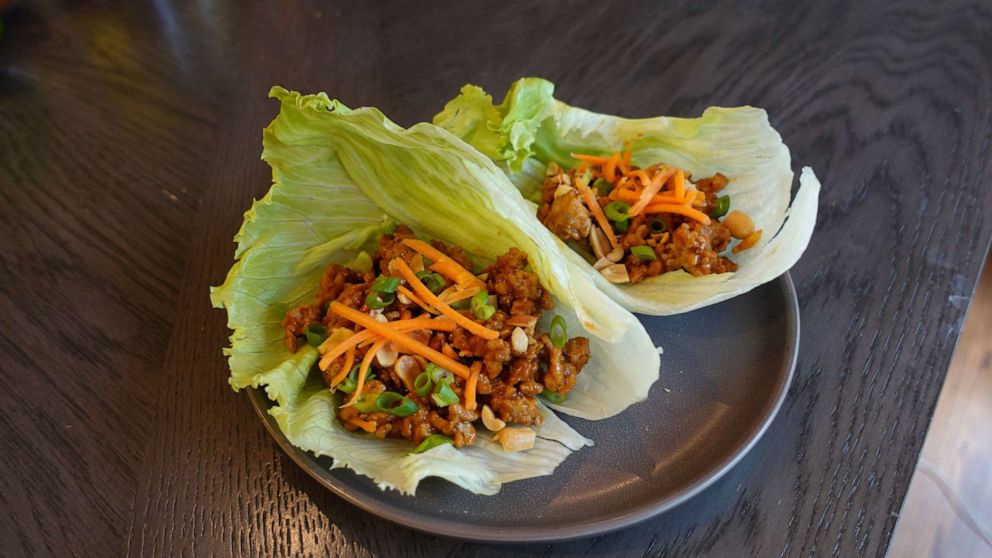 A homemade dinner can be easy and affordable with the right ingredients.
Nicole McLaughlin, the culinary producer of Allrecipes, created a batch of dinner ideas for "Good Morning America" that use ground turkey -- a superstar ingredient that can be used in multiple dishes the whole family will enjoy.
"Ground turkey is the hero protein that will be cooked simply and then transformed into four family-friendly, budget-conscious meals," she said.
A "bulk package" of ground turkey, according to McLaughlin, runs around $22 to $24 at big box stores. "So this would be around $6 of main protein for dinner for four to six people," she said.
"Add in a few other ingredients and you could easily feed your family a nutritious and satisfying dinner for well under $15 to 20 each," she added.
McLaughlin also uses pantry staple ingredients from vinegars to spices that most home cooks already have on hand to save even more.
From prep to plating, check out all of McLaughlin's recipes and tips for ground turkey-based meals under $20, below. Approximate prices for meal ingredients are also listed to help you stay on budget.
Ground turkey meal prep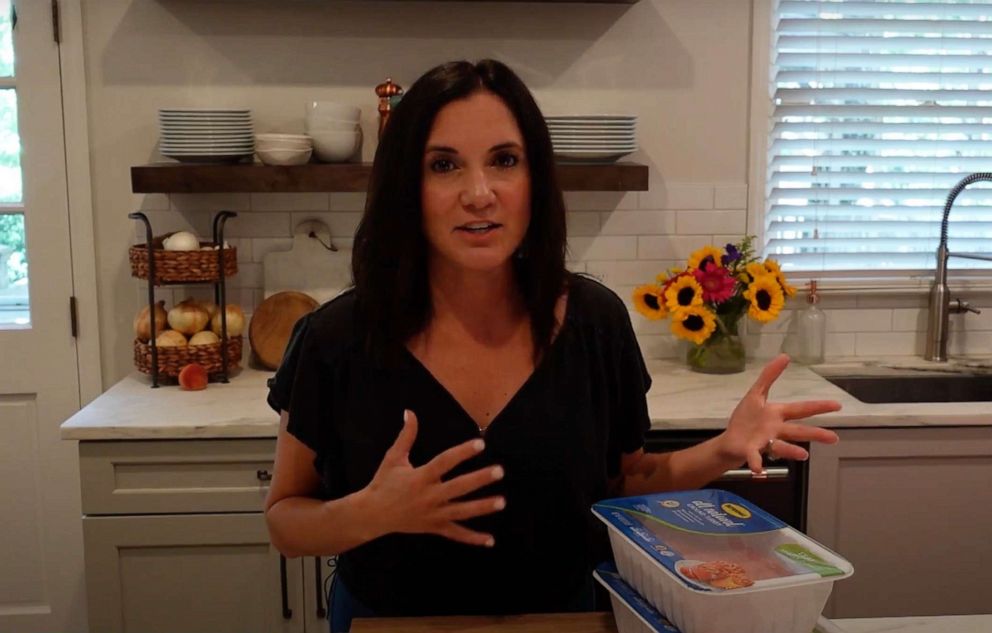 Ingredients
3 tablespoons olive oil
1 bulk package (5-6 pounds) ground turkey
2 large onions, finely chopped
8 cloves garlic, minced (can substitute 1 tablespoon garlic powder)
Salt and pepper to taste
Directions
Heat oil in a very large skillet or Dutch oven over medium-high heat. If you don't have a skillet big enough, divide the ingredients in half and work in two separate batches.
Add onion and cook 2 minutes, until it begins to soften. Add turkey and turn heat to high. Cook while crumbling with a wooden spoon or potato masher until the meat is cooked through and lightly browned. Season with salt and pepper and remove from heat. Drain any excess liquid if desired.
Allow turkey mixture to cool completely and divide mixture among 4 large zip top freezer bags. Lay the bags flat and freeze until ready to use.
Meal 1: Turkey Tostadas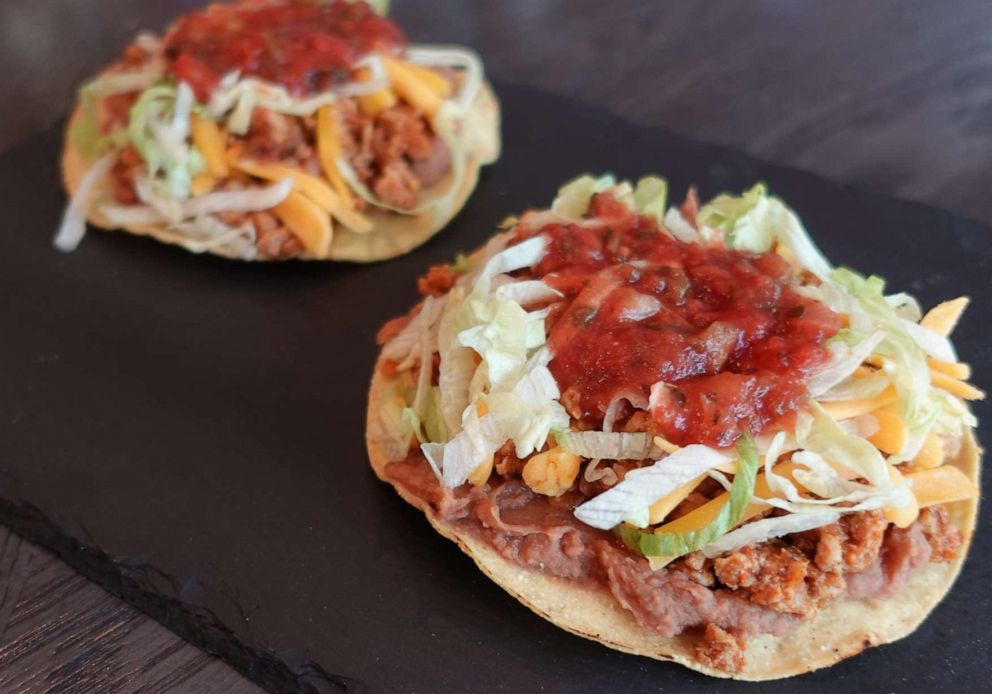 Ingredients
8 to 10 tostada shells ($2)
1 can refried beans ($1)
8 ounces shredded cheese ($4)
3 cups shredded iceberg or romaine lettuce ($2)
1 cup salsa ($2)
1 package low sodium taco seasoning ($1)
Directions
Heat 1 bag partially or fully thawed turkey mixture in a skillet over medium heat with taco seasoning, half-cup water and half-cup salsa and cook until thoroughly heated through.
Heat refried beans and 1/4 cup water in a separate small sauce pan over medium heat, stirring constantly until they begin to simmer. Spread beans evenly over 8 tostada shells, and top evenly with turkey mixture, cheese, lettuce and salsa.
Add any other desired toppings such as sour cream, avocado and jalapeno.
Meal 2: Turkey Lettuce Wraps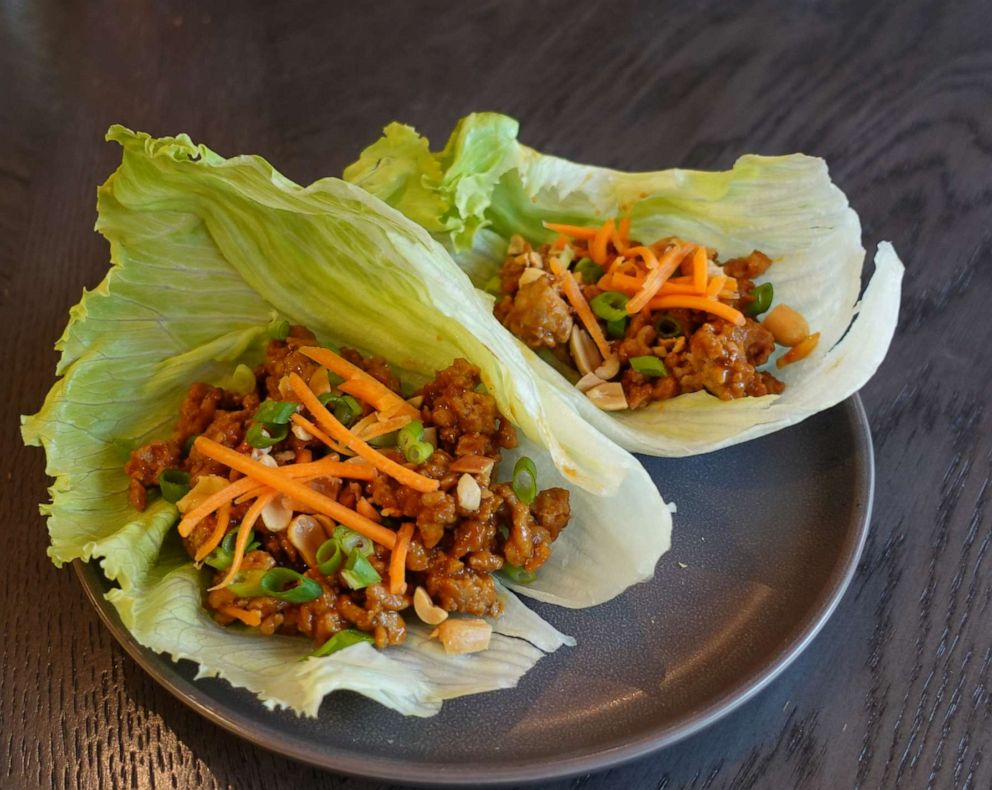 Ingredients to buy:
2 romaine hearts or 1 head of iceberg lettuce, leaves separated ($3-4)
1 bunch green onions ($1)
3/4 cup chopped peanuts ($3)
Pantry staples:
3 tablespoons soy sauce
1 tablespoon rice vinegar
2 tablespoons ketchup
1 tablespoon peanut butter
1 tablespoon brown sugar
1/2 teaspoon ground ginger
1 to 2 teaspoons Sriracha
Directions
Heat 1 bag partially or fully thawed turkey mixture in a large skillet over medium heat, stirring often. Add soy sauce, vinegar, ketchup, peanut butter, brown sugar, ginger, Sriracha and cook, stirring often, until mixture comes to a simmer. Season with salt and pepper as desired and simmer on low for 5 minutes.
Remove from heat.
Spoon about 1/4 - 1/3 cup turkey mixture in the center of each lettuce leaf and top with 1 tablespoon each chopped peanuts and green onions.
Meal 3: Turkey and Vegetable Chili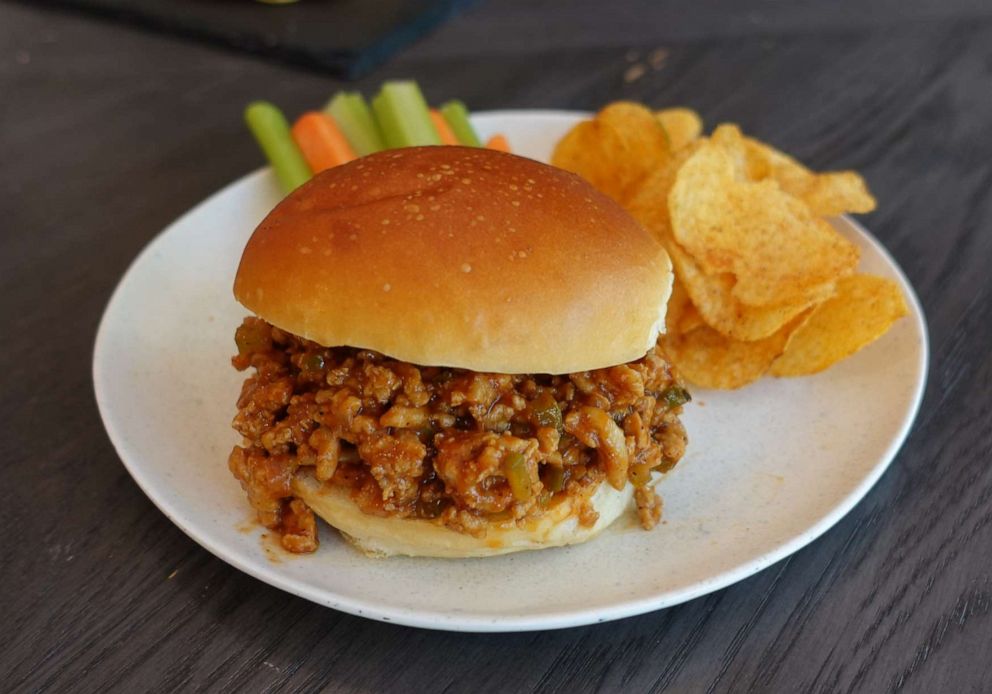 Ingredients to buy:
2 cans pinto or black beans ($2)
1 can fire roasted tomatoes ($1)
1 large zucchini, seeded and small diced, ($1)
1 cup frozen corn ($1)
Pantry staples
2 tablespoons chili powder
2 teaspoons cumin
1 tablespoon Mexican hot sauce such as Valentina
Salt, pepper to taste
1-2 cups water
Heat 1 tablespoon olive oil in a Dutch oven.
Saute bell pepper and zucchini for 3-5 minutes, stirring constantly until lightly browned and beginning to soften.
Add in chili powder, cumin, beans, tomatoes, corn, hot sauce and 1 bag thawed or frozen turkey mixture. Bring to a simmer. Season to taste with salt and pepper and simmer 30 minutes, stirring occasionally. Alternatively, all ingredients could be put in a slow cooker and cooked on low 4-6 hours.
Serve with cornbread, cheese quesadillas or saltines. Top with sour cream and cheese if desired.
Meal 4: Sloppy Joes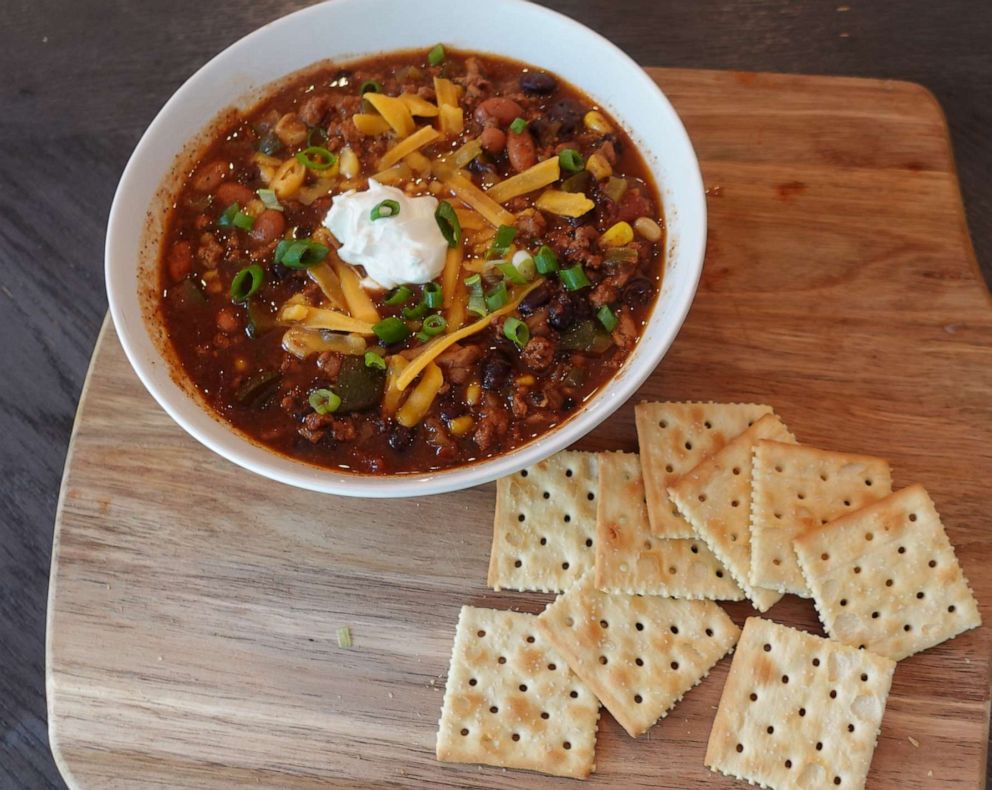 Ingredients to buy:
1 green bell pepper ($1)
6 hamburger buns ($3)
Pantry staples
3/4 cup ketchup
2 tablespoons brown sugar
1 teaspoon chili powder
1 tablespoon yellow mustard
2 teaspoons Worcestershire sauce
1 teaspoon hot sauce
Directions
Heat 2 teaspoons olive oil and 1 bag thawed or frozen turkey mixture in a large saucepan over medium high heat. Add bell pepper and cook until softened, about 5 minutes, stirring often. Add ketchup, brown sugar, mustard and chili powder.
Reduce heat to medium-low and simmer 15 minutes or until thickened.
Fill buns generously with meat mixture and serve with potato chips and fresh cut veggies such as carrot, celery and cucumber sticks.