Start the week off right with these great recipes
Cindy Ord/MG23/Getty Images for The Met Museum/Vogue
The dictionary defines "nourish" as something "to sustain with food or nutriment; supply with what is necessary for life, health, and growth." For world-renowned supermodel Gisele Bündchen, that meaning gave way to her debut healthy lifestyle cookbook by the same title.
"I am so excited to announce my new cookbook, 'Nourish,'" Bündchen wrote in an Instagram post alongside the cover of her debut title, which is being published by Clarkson Potter next spring.
"People are always asking me what I eat and how I stay fit. Great food is something I am passionate about, and it is vital for living a healthy lifestyle," Bündchen continued. "In 'Nourish,' I share my family's favorite simple, nutritious, and delicious recipes and some self-care rituals that help me so much in my life especially as a busy, working mom."
The Brazilian-born fashion icon's cookbook will focus on "delicious and approachable recipes" with everyday ingredients to help kickstart and maintain a balanced, intentional lifestyle. She also shares guidance on how to create routines around healthy eating and shift your mindset to do so successfully.
At home, according to a press release for "Nourish," Bündchen chooses "lean, healthy proteins and nutrient-rich vegetables" but still believes in flexible foods, like pizza night with her kids.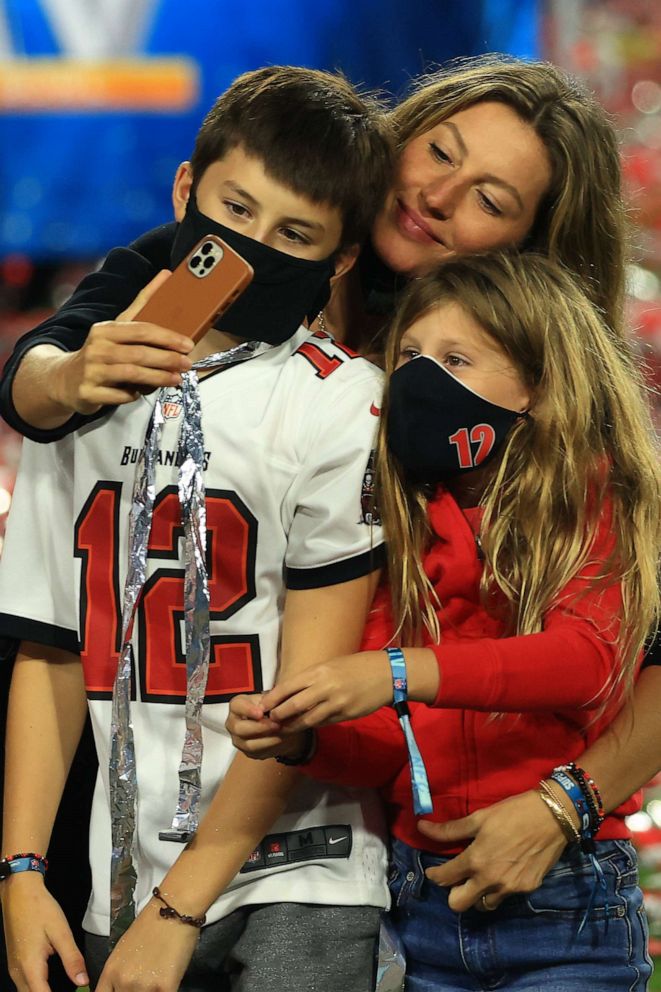 The book will include chapters on "Everyday Fruits," which will boast recipes for her papaya-almond smoothie, acai bowls and more; "Breakfast + Breads," with dishes like Pão de Queijo -- Brazilian cheese bread -- and veggie frittata; salads, soups and "Everyday Vegetables," with summer rolls and pesto chicken wraps; "Favorite Proteins," such as grilled ribeye with chimichurri, sheet pan squash and chickpeas; "Crunchies + Condiments"; and finally, "Sweets," with treats like pecan bars, banana dream pie and carrot muffins.
"I am happy that I get to share this cookbook with all of you! Hope you enjoy. Check it out, is now available for preorder and out in March! Link in bio. You can also preorder signed copies," she concluded her post before repeating the message in Portuguese.