These cookies are cute -- they really are.
Baby Yoda has only been introduced to the galaxy for a short time, but the cute "Mandalorian" creature, which has taken over the internet, has now taken over our kitchens for the holidays.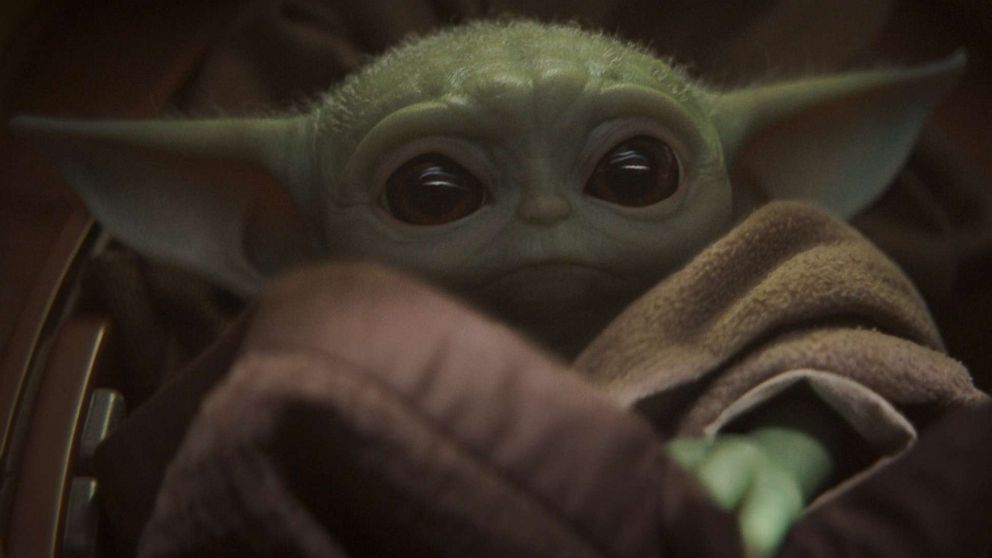 While many are busy baking Christmas cookies, others are trying their hand at Baby Yoda cookies using an ingenious hack.
Last week, an Instagram post by Katy Atakturk, a Baby Yoda fan from Seattle, went viral after she shared her clever way of making Baby Yoda-inspired cookies.
Using an angel cookie cutter, Ataturk shared she was able to create Baby Yoda by simply taking apart the head of the cookie cutter, or removing the head from the cookie before baking.
"I love Baby Yoda! It was so much fun making these cookies." Atakturk told "Good Morning America." "I hope everyone gets the chance to chop off their own angel cookie head to make room for a Baby Yoda."
Since Ataturk shared her baking method, many have headed to the kitchen to create their own Baby Yoda-inspired cookies, too, and have even tried her angel cookie cutter method.
Wendy Kou, the mastermind behind Colossal Cookies, stopped by "GMA" to share her take on how to get the perfect Baby Yoda cookies using store-bought dough.
Follow the steps below for Kou's Baby Yoda-inspired cookie!
Wendy Kou's Baby Yoda cookie recipe
Ingredients:
Cookie dough (can be store bought)
Green and brown frosting
Green, brown, black and white icing
Directions:
1. Roll out cookie dough and use cookie cutter to cut out angel. Then, with a knife, cut off the head.
2. Cook the dough in the oven at your desired temperature that matches your cookie recipe
3. Outline the Yoda with green frosting on top and brown frosting on bottom.
4. Fill the cookie with the colored icing to match and add a little white in between the green and brown.
5. Add black dots of frosting for the eyes.
6. Use a toothpick to add the white dot on the eye.
Disney is the parent company of Lucasfilm and "Star Wars."