These newborns have already entered a galaxy far, far away.
Babies at UPMC Magee-Womens Hospital in Pittsburgh donned costumes inspired by the world's current favorite "Mandalorian" character, "Baby Yoda", but with a hint of holiday cheer. They were dressed in knitted Santa hats with pointy green ears and wore shirts that said "Cute, I am," inspired by how Yoda speaks.
(MORE: Everything you need to know about 'Baby Yoda' from 'The Mandalorian')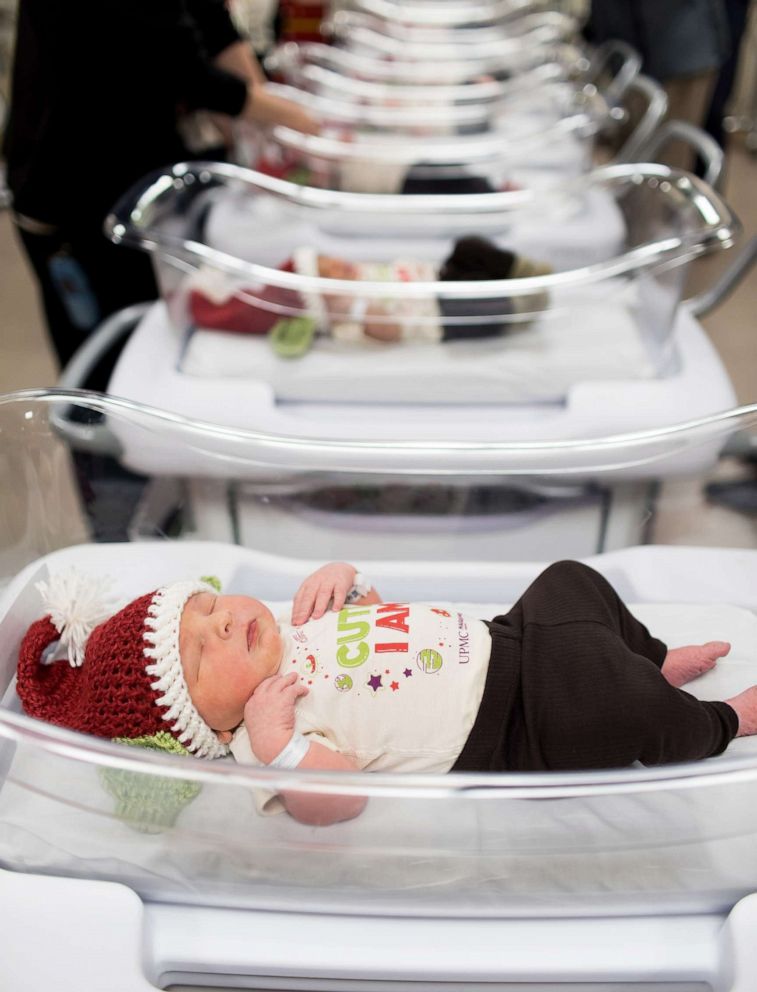 Patty Genday, chief nursing officer and vice president of patient care services, says the newborns are going to be the "force of our future."
"Nobody likes to see anything more than a beautiful baby in a cute little outfit, so we routinely dress them up based on the time of year or the occasion we may be celebrating," she told "GMA."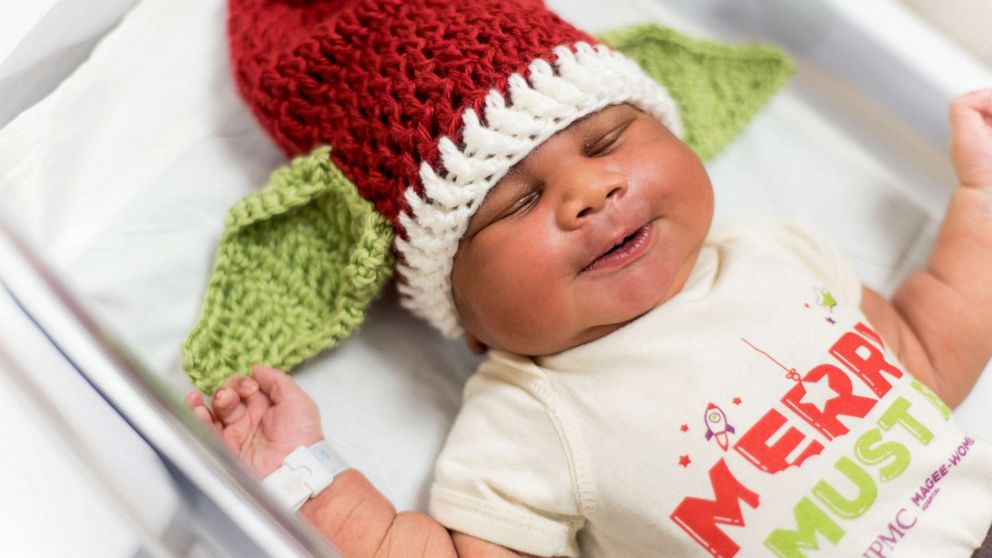 The knitted wear was crocheted by a registered nurse at the women's hospital, Caitlin Pechin, who has made a variety of adorable costumes for newborns. In the past she's knitted outfits like ugly Christmas sweaters, and red sweaters and sneakers inspired by Mister Rogers' classic look.
For new parents Bri and Sean McGowan from West Mifflin, Pennsylvania, seeing their healthy baby boy, Jackson River, dressed up as Baby Yoda, was the cherry on top. Both are huge "Star Wars" and Disney fans.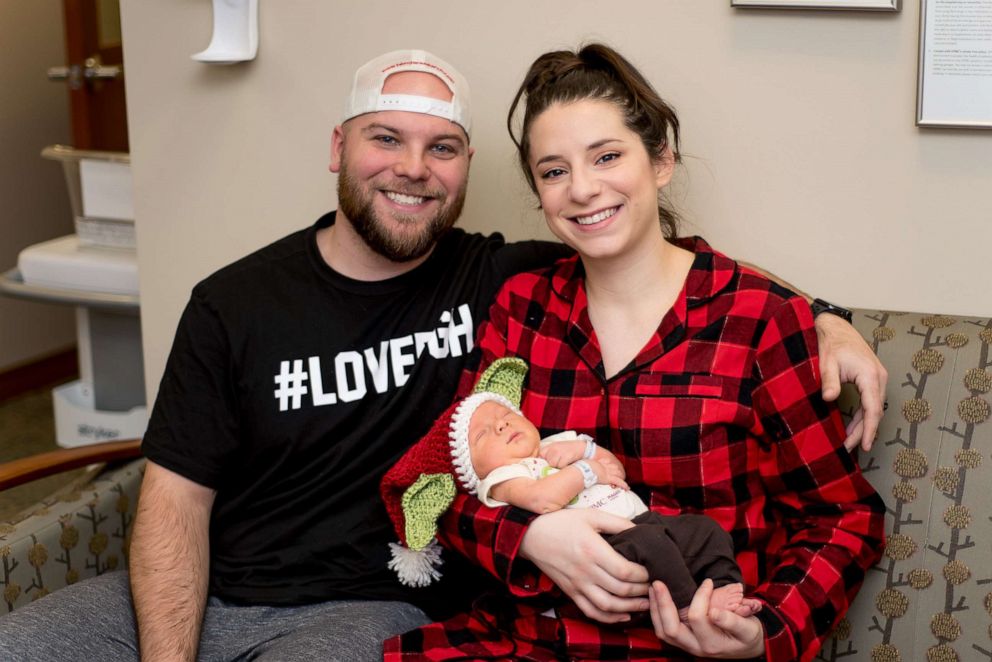 "I'm going to be a little biased, but he was probably the only one who was actually alert and looking around and interested in what was going on," Bri told "GMA." "It was so cute to see him that way."
"Cute, it was," added husband Sean, with a hint of Yoda-speak.
(MORE: 'Christmas Vacation' photo shoot with newborns is equal parts hilarious and adorable)
Sean grew up watching "Star Wars" with his grandfather, who he calls his best friend, and introduced Bri to the series as they started dating. In the days leading up to Jackson's birth, Sean and Bri watched all of the "Star Wars" movies in preparation for their own Baby Yoda.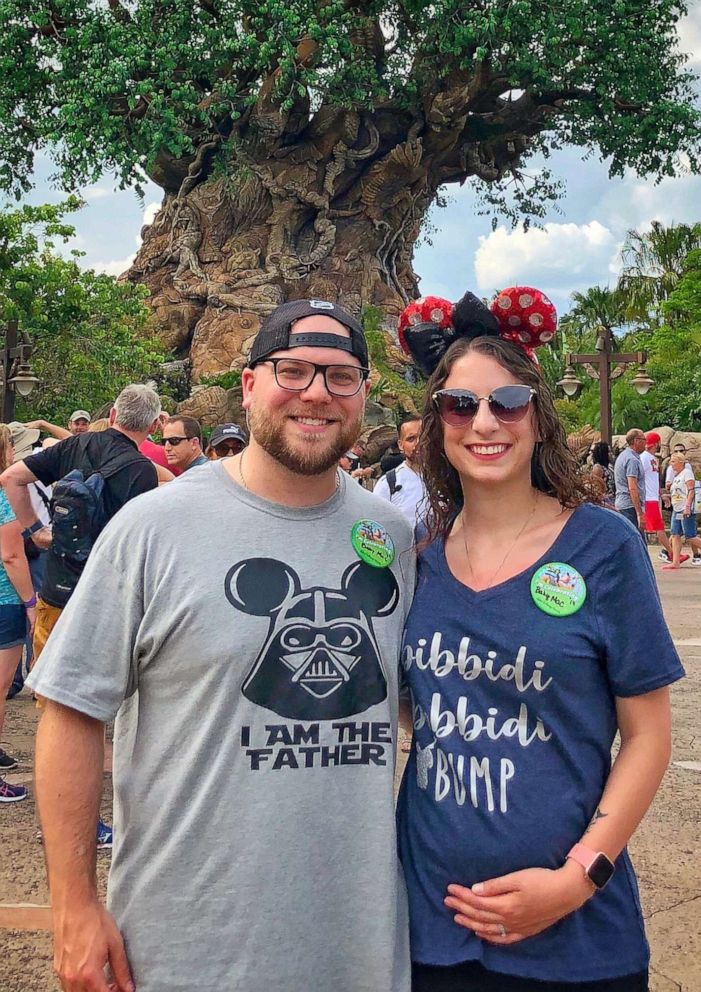 They announced their pregnancy under the Tree of Life at Walt Disney World with Sean wearing a Darth Vader shirt that said, "I am the father," while Bri wore a shirt that read "Bibbity Bobbity Bump."
"The first day she sees 'The Mandalorian,' she goes, 'I want a Baby Yoda right now,'" Sean said about Bri. "I said, 'Wait a month or two. You're probably going to have a baby soon!'"
Jackson River's due date is Dec. 20, the same day as the release of "The Rise of Skywalker." Both joked about keeping the baby in to catch the movie before spoilers reached the internet.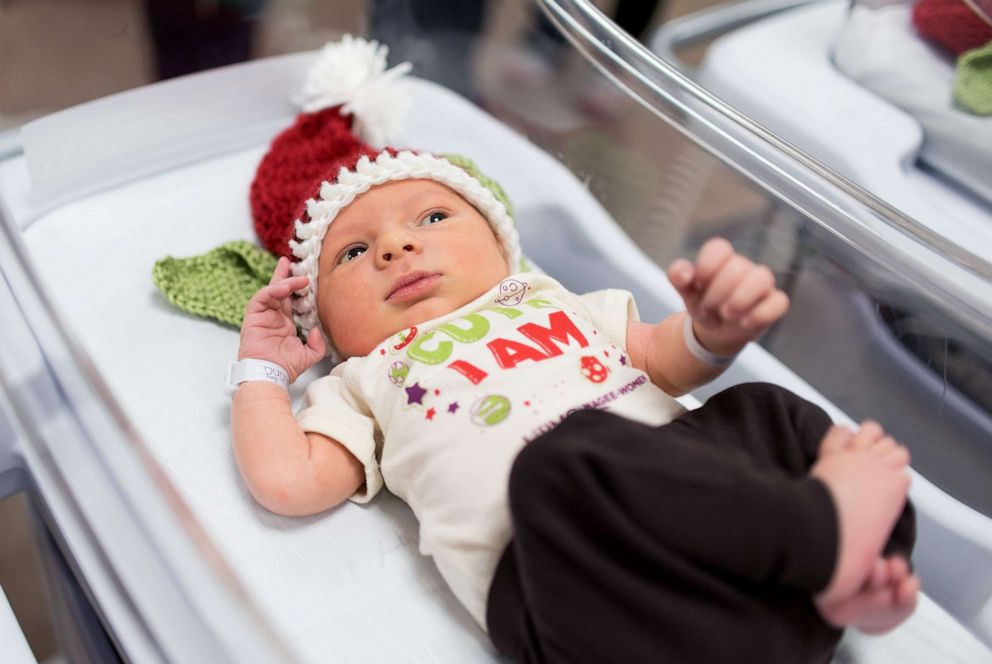 UPMC Magee plans to continue dressing up newborns for years to come.
Genday says it's such an exciting and joyous occasion, and the hospital loves to gift a moment like the costumes to remember the special day.
Disney is the parent company of Lucasfilm and "Star Wars."