Chef shows how to make coleslaw in no time for your summer BBQ
"Good Morning America" is hitting the road to find some of the best barbecue in the United States and the top contenders to be named the ultimate pit master.
Washington, D.C., is the second stop where pit masters from Federalist Pig and Fat Peete's BBQ plated up their food to contend for a shot at the title.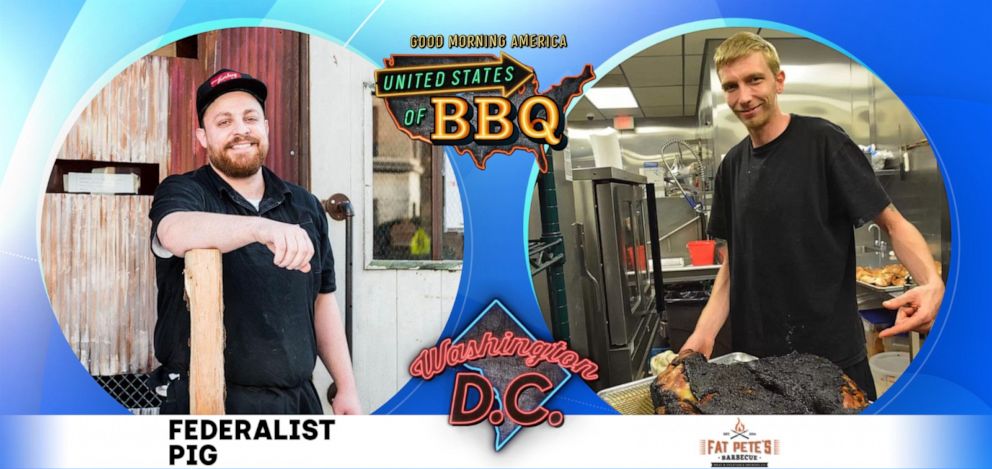 Without the professional-grade tools to recreate the high-heat charred BBQ from the competition, both restaurants instead offered up two recipes from their menus to make at home below.
Crispy Brussels sprouts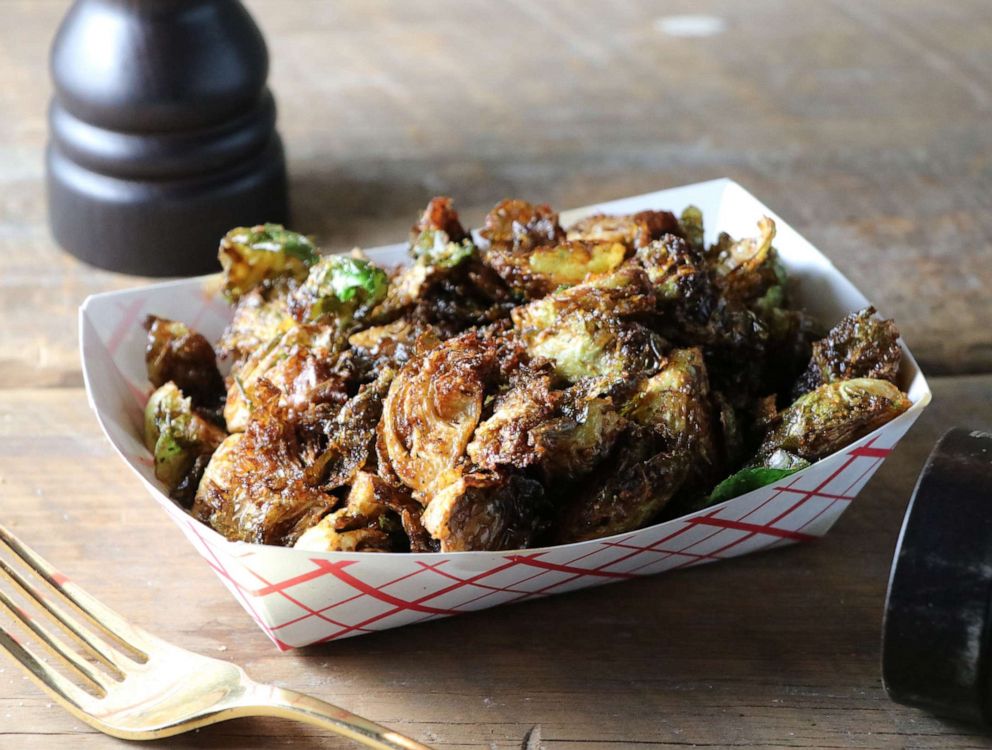 Serves: 4-6
Ingredients
3 pounds of Brussels sprouts, cut in half
Sweet and spicy BBQ dry rub
Directions
Federalist Pig includes salt, brown sugar, garlic powder, chipotle and ancho chili powder in its rub. Similar jarred BBQ rub spices will work at home or a combination of the aforementioned ingredients to taste.
Deep fry the Brussels sprouts at 325 degrees for 4 to 5 minutes until they are just cooked through and nice and crispy golden brown on the outside.
Toss in a bit of neutral oil like canola or avocado oil and put them in the air fryer for 6 to 7 minutes or in a 400-degree oven for a bit more time than that.
Season the Brussels sprouts after they come out of the oven, otherwise the sugar and spices in the rub will burn long before the sprouts are cooked.
Fat Pete's BBQ coleslaw
Ingredients
N.C. coleslaw dressing
2 cups apple cider vinegar
2 cups sugar
1 tablespoon salt
1 tablespoon black pepper
1 teaspoon cayenne pepper
Creamy coleslaw dressing
2 cups mayo
1/4 buttermilk
1 tablespoon salt
1/4 cup apple cider vinegar
1 teaspoon celery seed
1/4 teaspoon cayenne pepper
1/2 cup sugar
1/4 cup honey
1/4cup brown sugar
Cabbage mix
1 head green cabbage, shredded 1/4 min thick
2 carrots, shredded
Directions
Combine dressing ingredients in a mixing bowl and stir until sugar is dissolved.
Toss dressing and cabbage mix.
Chill for 2 hours before serving.