Matt Damon, Zoe Saldana, Ludacris, Martha Stewart and more gather for dinner to support water nonprofit
Matt Damon: 'Some of the world's poorest people participate in their own solutions'
Cindy Ord/WireImage via Getty Images
Actor and Academy Award-winning screenwriter Matt Damon hosted a star-studded affair Thursday night to help fund safe access to one of the world's most precious resources: water.
The Water.org co-founder teamed up with Zoe Saldaña, Jeremy Allen White, Ludacris and other notable celebrities, including lifestyle entrepreneur and author Martha Stewart, at the Hall des Lumières in New York City for Water.org partner Stella Artois' The World's Most Fascinating Dinner.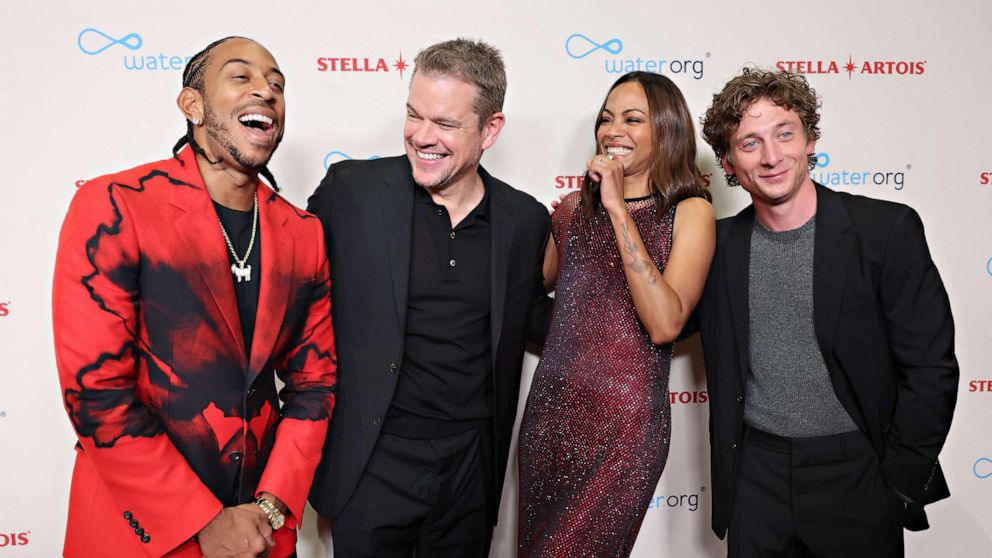 The event was hosted in support of Water.org and in collaboration with Stella Artois' Let's Do Dinner campaign, which encourages people to "get together to eat, drink and connect over a delicious meal and great conversation," according to a press release from May.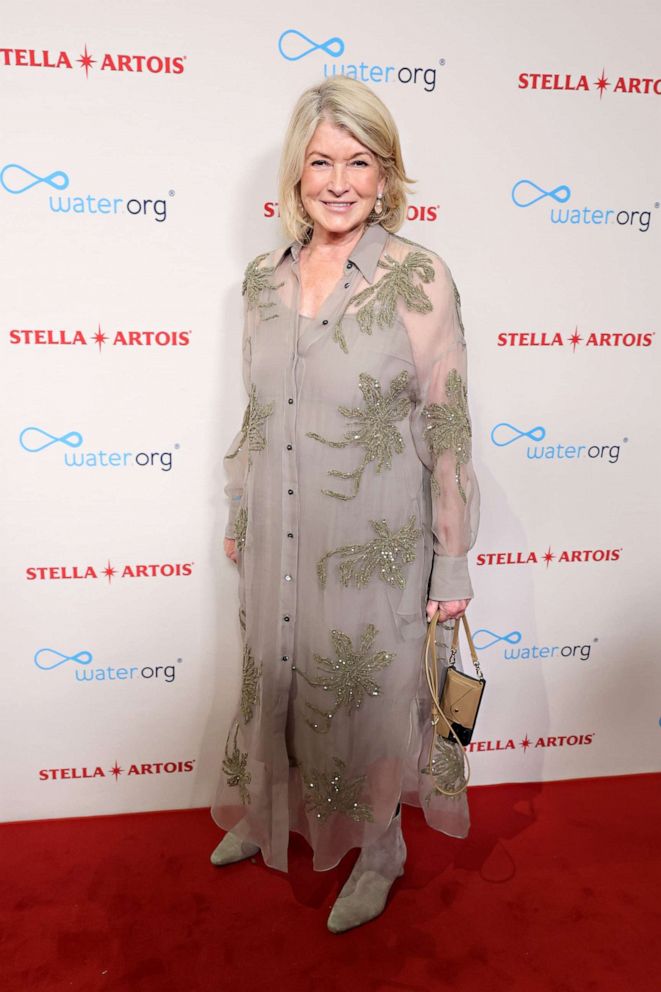 Damon, Saldaña, White and Ludacris were featured in a commercial for the campaign earlier this year.
Damon shared some personal stories at the event about his work with Water.org investing in local communities to help them access clean water, as well as the nonprofit's work with Stella Artois to provide 4.5 million people around the world with clean water resources.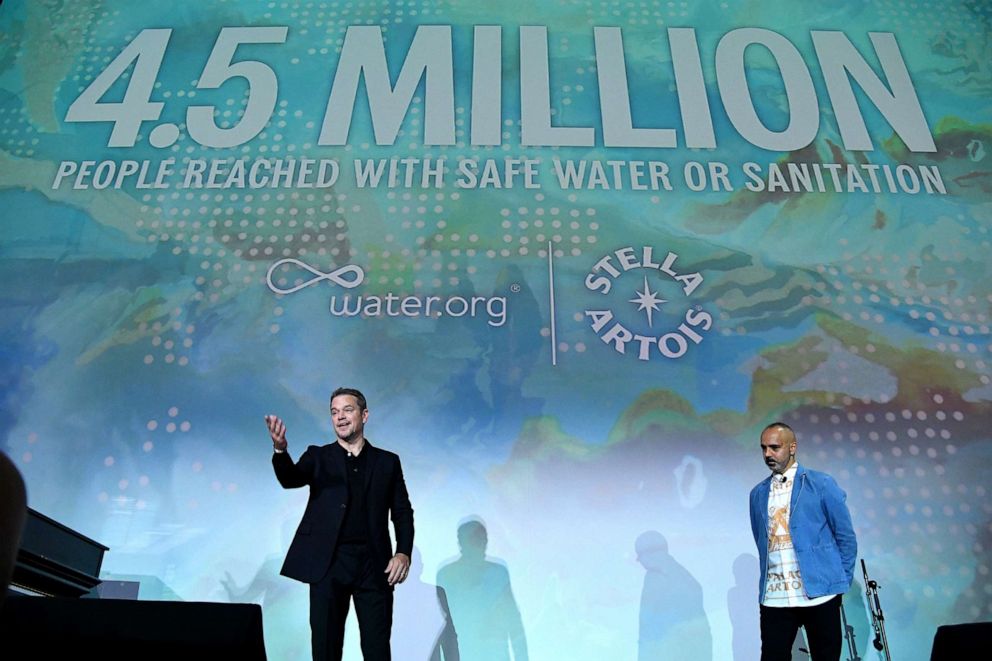 White, Saldaña and Stewart shared the stage Thursday evening for a group discussion about their shared experiences as New Yorkers and also chatted about the impact gathering for dinner has had on their families' lives.
"The Bear" star opened up about his real-life cooking experiences, sharing which meal he's most proud of, in terms of culinary talent.
"I think my favorite thing to cook is kind of like a Sunday roast of sorts. Short rib, potatoes, veg -- I can do a couple things. I can also do pasta," White said to the surprise of Saldaña, who quickly replied, "That's a lot!"
In a statement, White shared that "it's been great working with Stella Artois on this campaign [that] promotes togetherness with dinner and food, what's not to love?"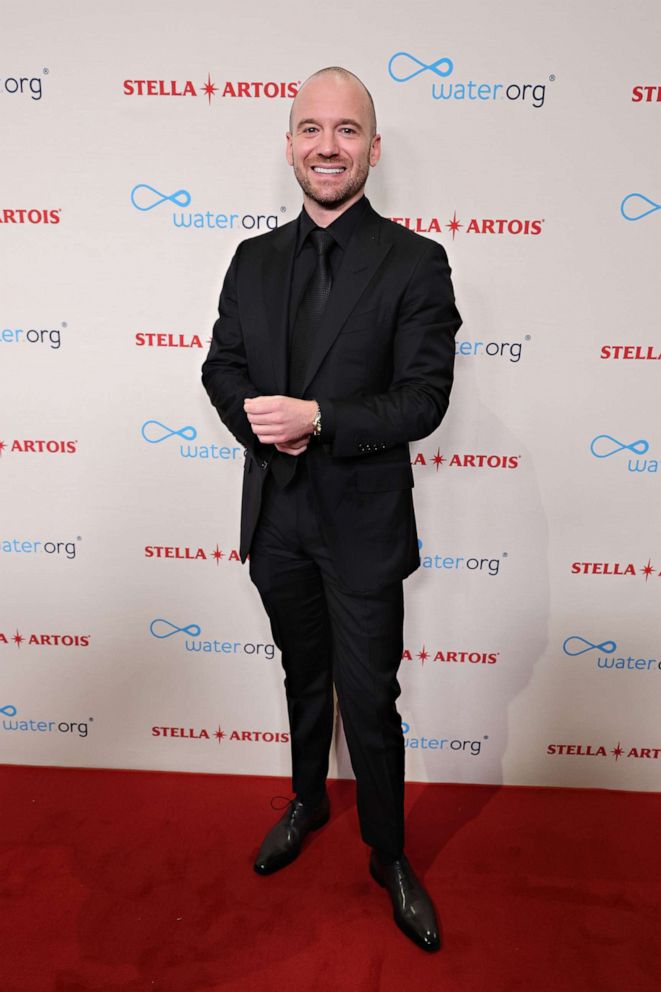 The evening continued with "Hot Ones" host Sean Evans, who conducted a "Hot Questions Live" with Ludacris; chefs Gaby Dalkin, JJ Johnson and Tway; and actress Tika Sumpter, all of whom participated in the famed spicy chicken wing eating challenge.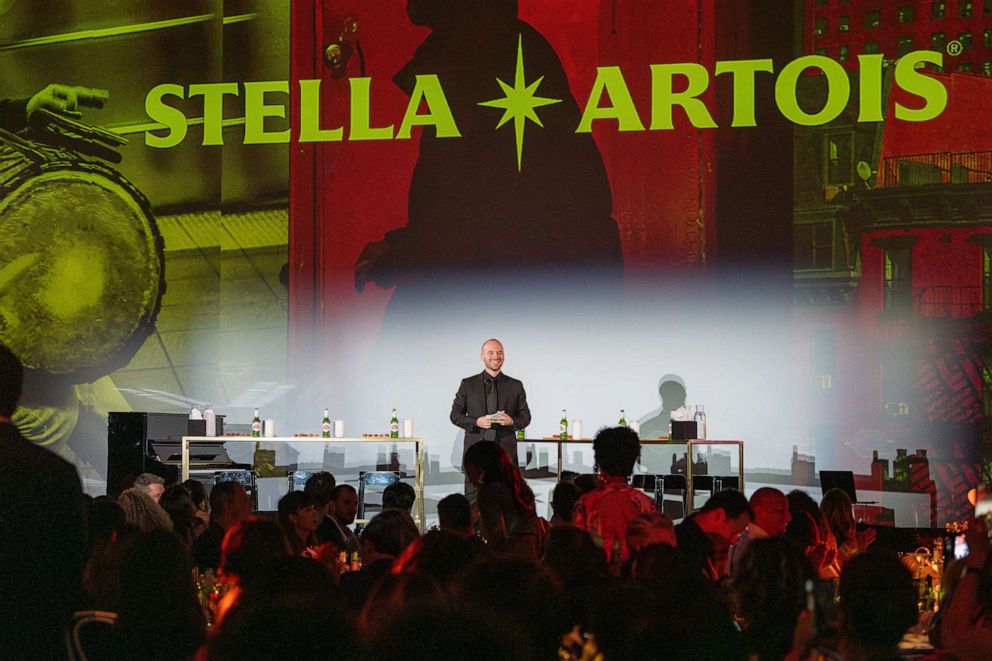 Damon and Saldana capped off the evening with a toast in celebration of both the campaign and the night's event, followed by a performance by singer-songwriter Ryan Tedder.