Food and music can not only evoke specific feelings and memories transcending generations and social divides -- but both can provide comfort in tough times.
One Miami food truck and restaurant owner, Derrick "Chef Teach" Turton, is providing comfort food with his dishes at the World Famous House of Mac. Turton perfected the art of the career pivot prior to the pandemic, and amid the uncertainty that 2020 served the food industry, the mac and cheese mogul found new ways to adapt.
Chef Teach told "Good Morning America" that the mac and cheese concept was born out of backyard barbecues at his home where he would test recipes on rappers and hip-hop royalty like Pitbull, who he managed for 15 years.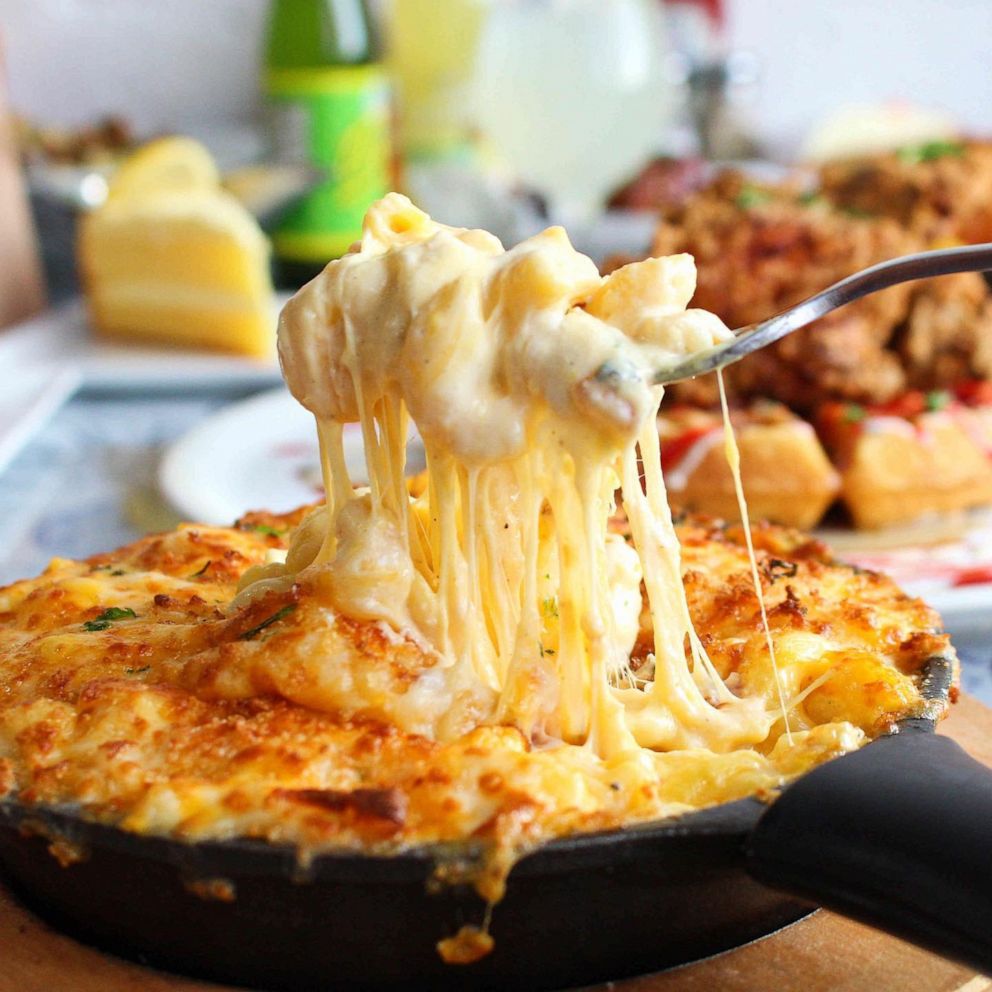 "They were basically my test kitchen to see how people responded to it. And my peers, people like Flo-Rida and ASAP Rocky and others with influence would try my food," he said. "The mac and cheese was always the first thing to run out from the whole spread."
Turton attended culinary school at Robert Morgan Educational Center in 1998 with an early pursuit in professional kitchens but quickly switched tracks to the nightlife and music industry. After his father died in 2013, Turton said he had a moment of self reflection to pursue food and create a legacy.
"It was always a hobby that I did therapeutically," he said. A hobby, that is, until he had a push from rapper Bun B who tasted his lobster mac and cheese and told him "'it's time to take it more seriously -- and at least shoot your shot.' A lot of people rallied behind me and I chose to put my money on myself," Turton said.
"Teach" launched his first food truck in 2014 and served up fresh spins on the comfort food classic based on his grandmother's mac and cheese recipe, he said, and later turned that into a brick-and-mortar restaurant and full-time gig.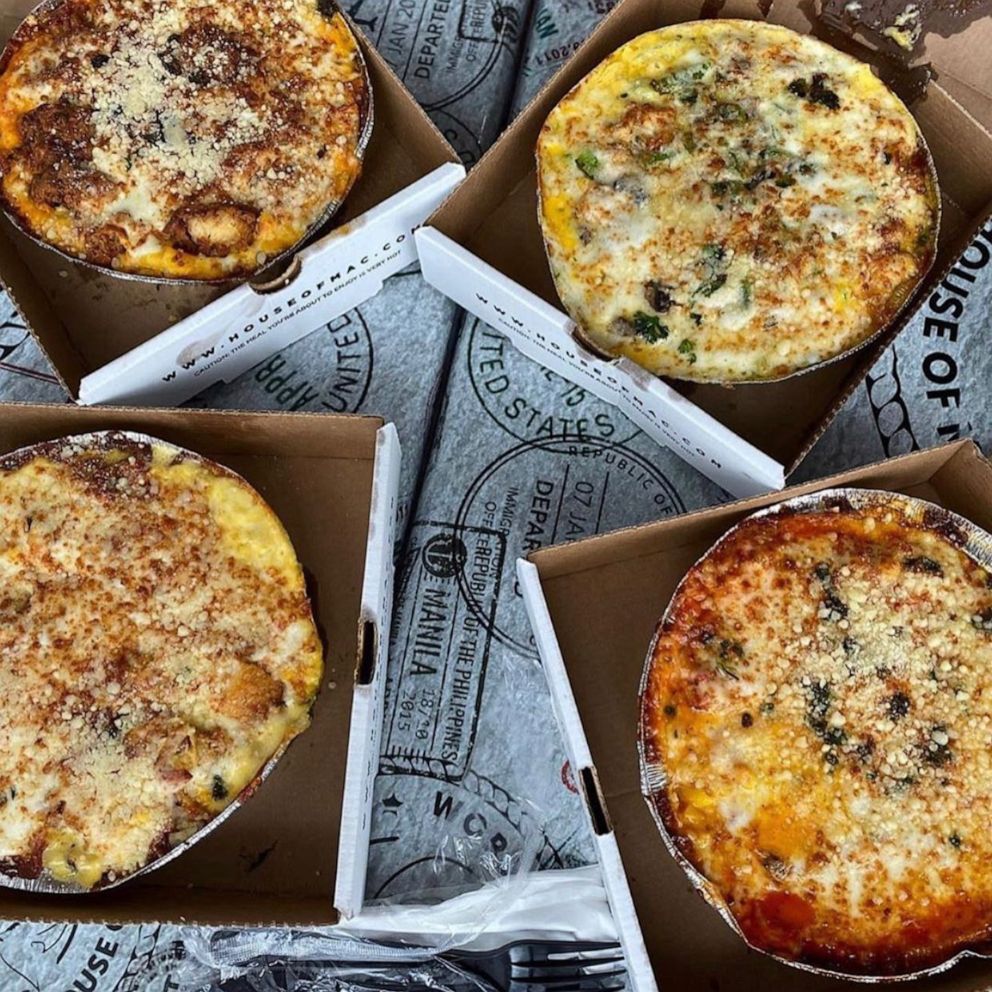 "What's amazing about mac and cheese is there's really no genre. Mac and cheese is white, black -- young, old," he explained. "My family is Trinidadian and West Indian so we make macaroni pie, it's more like a firm kind that you can cut a slice out of. The way that I make the mac and cheese is like a fusion of styles and cultures with the flavor and stuff that I would add or my family made and infuse into the roux. Then I started to play around with it."
Some of the House of Mac best sellers include buffalo chicken, five cheese truffle and Chef Teach's personal favorite, jerk chicken mac and cheese.
His menu has been sampled by all of his former artists and celebrities like Dwyane Wade, Gabrielle Union, Serena Williams and Daymond John.
But this past year, he's been able to deliver the dishes to a new category of clientele.
"When COVID first started we were feeding all first responders, hospital workers, firefighters, police officers -- we've been on the front lines since the start," he said. "We just had to pivot because it came to a point people were scared to death and weren't coming out of the house so we had to find a way to get to them."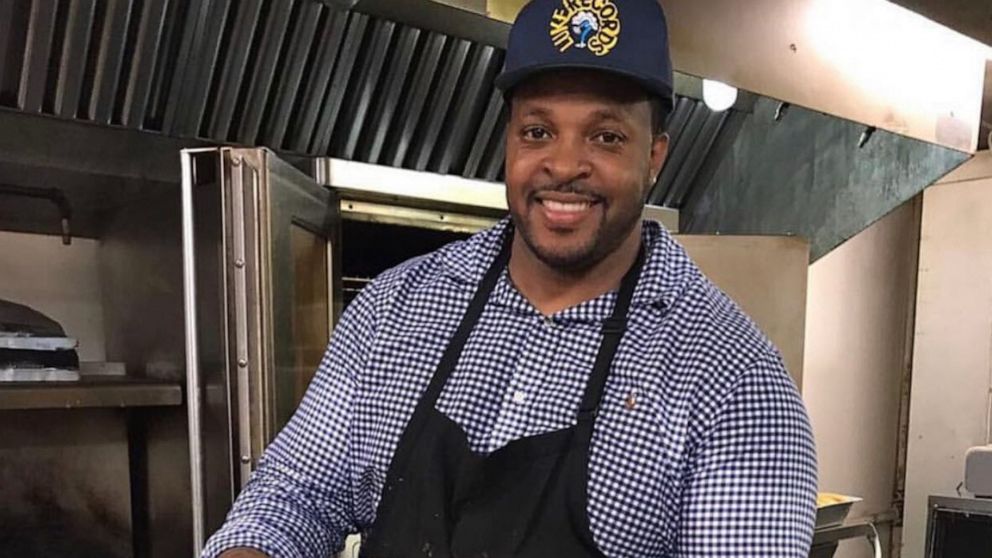 The World Famous House of Mac also started selling vacuum-sealed, frozen dishes online with shipping anywhere in the U.S. "That opened up a big revenue stream for us," Turton said.
And now, "we are looking into ghost kitchens," he added of the highly popular concept in the restaurant industry that utilizes commercial kitchen spaces to fulfill food orders without a physical storefront. "I like to think of it as a micro-franchise. It's alleviating a lot of risks because it's an easy way to expand without as much overhead," he said.
Beyond the food, "Teach" explained "we're an experience with the food, the music, the ambiance and the vibes -- so now maybe you can't make it to us but we can make it to you and I think that's brought people a lot of comfort."
The flagship location in the heart of the Wynwood neighborhood in Miami, Florida, is still open for in-person dining. Turton said the restaurant is closely following all Centers for Disease Control and Prevention restaurant guidelines and takes each guest on "a culinary adventure with passport stamped tabletops and walls filled with musical journeys."
And although Miami restaurants were not mandated to fully shutdown like other states, Teach said many companies "couldn't make it through this thing."
"Even from a contingency plan standpoint I don't think even the best of the best had a plan -- this thing is still going on now," he said.
He said that support from his close friends like Rick Ross, N.O.R.E., Pitbull, ASAP Ferg and others who have become champions of his work means more than ever.
"I've gotten so much support from my friends and peers and that's the biggest thing they could do to help me. It's bigger than money. Everybody you see on the walls it's always been organic," Turton said. "So many people that have been by and supported my establishment. It has been priceless."