Oscar Mayer is rolling into a new era, changing the name of its iconic Wienermobile to the "Frankmobile."
The name change is the 27-foot-long hot dog vehicle's first in nearly 100 years. Kraft Heinz, the parent company of the cold cut brand, said in a press release that the new name "pays homage to the brand's 100% Beef Franks as it debuts a tasty new recipe that is more flavorful than ever."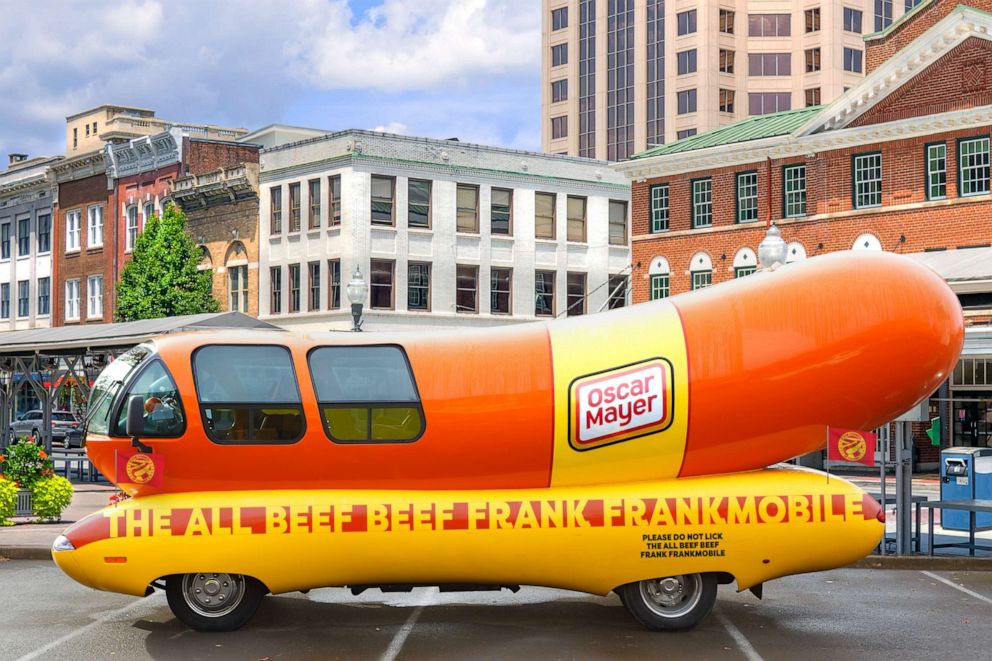 As new Oscar Mayer all-beef franks roll out to grocery retailers nationwide this month, the brand drew inspiration to update its fleet of six Frankmobiles.
The larger than life hot dog mobiles all have new features, from decals and rebranded "Frank Whistles" -- previously called "Wiener Whistles" -- to a newly renamed line-up of Hotdoggers behind the wheel, who will now be known as "Frankfurters."
The Frankmobile will change only in name, continuing on "the vehicle's mission to spark smiles and unite fans around a love of meat," the company said.
As a bonus for anyone bearing the same name, the Frankmobile is offering "Franks for Franks," meaning anyone who is named an iteration of "Frank" can stop by in person to get a coupon for a free pack of Oscar Mayer beef franks.