Maui shave ice shop owner who lost 2 shops in fire describes devastation in Lāhainā
Hawaii shave ice is a sweet specialty for locals and tourists alike, with dozens of techniques to concoct the perfect fruit syrup-soaked, snow-like frozen treat.
Ululani's Hawaiian Shave Ice in Old Lahaina was a vibrant, beloved business that brought a unique mindset of "Alohatude" ("Spirit of Aloha with Gratitude" as it states on its website) to Maui before it tragically burned down in the wildfires last week.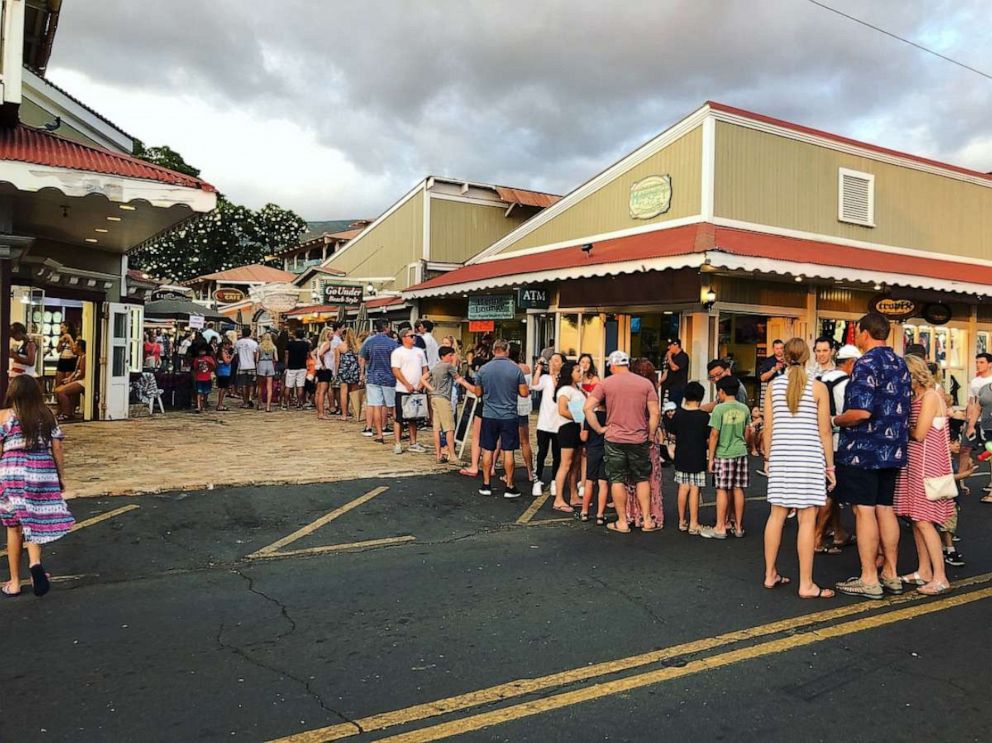 "It's our employees and all of the residents in Lahaina that have been impacted and hurt by what's happened," co-owner David Yamashiro told "Good Morning America" in the wake of the devastation. "Lahaina town is decimated."
He and his wife Charlotte Ululani Yamashiro, who were born and raised on Oahu and currently live in Kula where fires are still ablaze, first opened the 65-square-foot shave ice shop in the heart of the historic harbor town 15 years ago.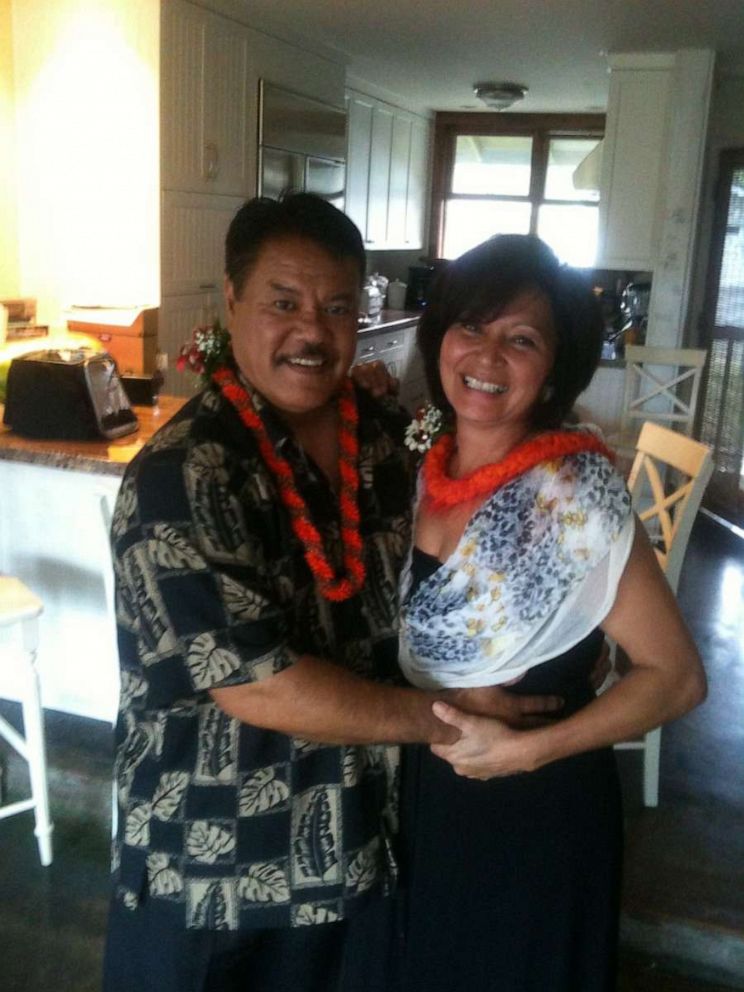 "Lahaina is the birthplace of Ululani's and pretty much everything that we've done or accomplished since then is a result of us being there," he said.
"A lot of locals from different areas of Maui -- from Kihei, from upcountry, from Kahului -- they didn't want to go to Lahaina because it was more of a touristy town and parking was always a challenge," he recalled, harkening back to the shop's earliest days in 2008. "But when we opened up, they embraced us and our product. People started driving from all over to come to our shop."
David Yamashiro said that on Aug. 8, before the fires erupted across the island, "there was already a power outage in Lahaina" which left him "unsure about whether we were going to open or not."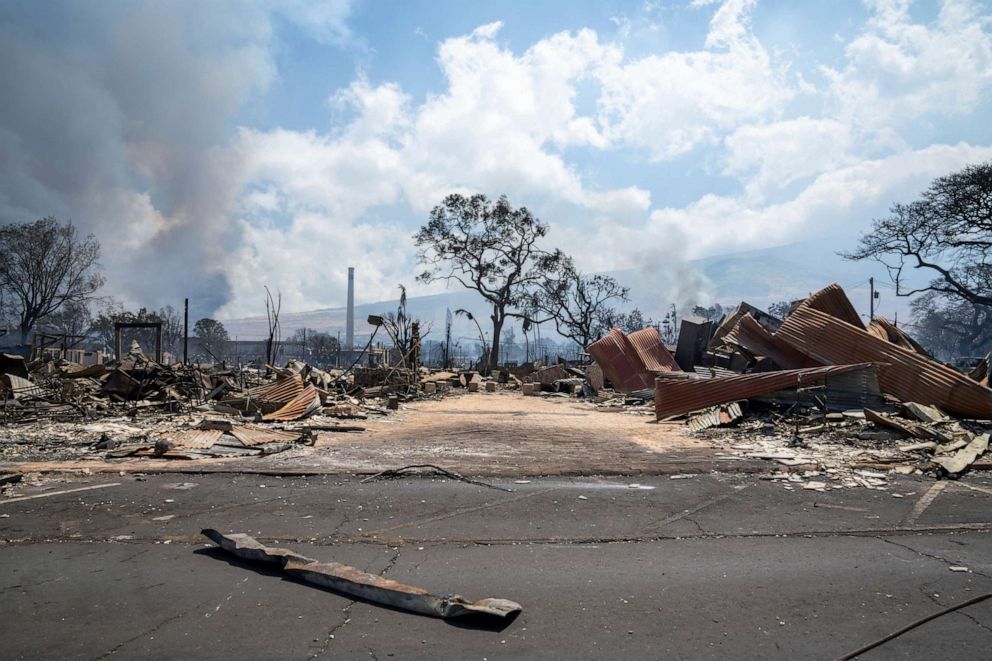 Due to powerful winds that knocked the roof off two neighboring businesses, he said "the management company decided to not open the plaza," at which point he and his wife contacted all of their employees and "told them that we're not going to open," which he said "really saved us from a lot of the casualties that could have occurred" otherwise.
"Once the major fire started, it was horrible what everyone experienced," he added, reiterating, "I wasn't there to feel the pain and just everything that they were going through. I can't even imagine what everyone was going through."
David Yamashiro confirmed that two of Ululani's shave ice shops, 790 Front St. in Lahaina and the Banyan Tree location, as well as the business's warehouse full of ice machines and equipment, burned down in the fires.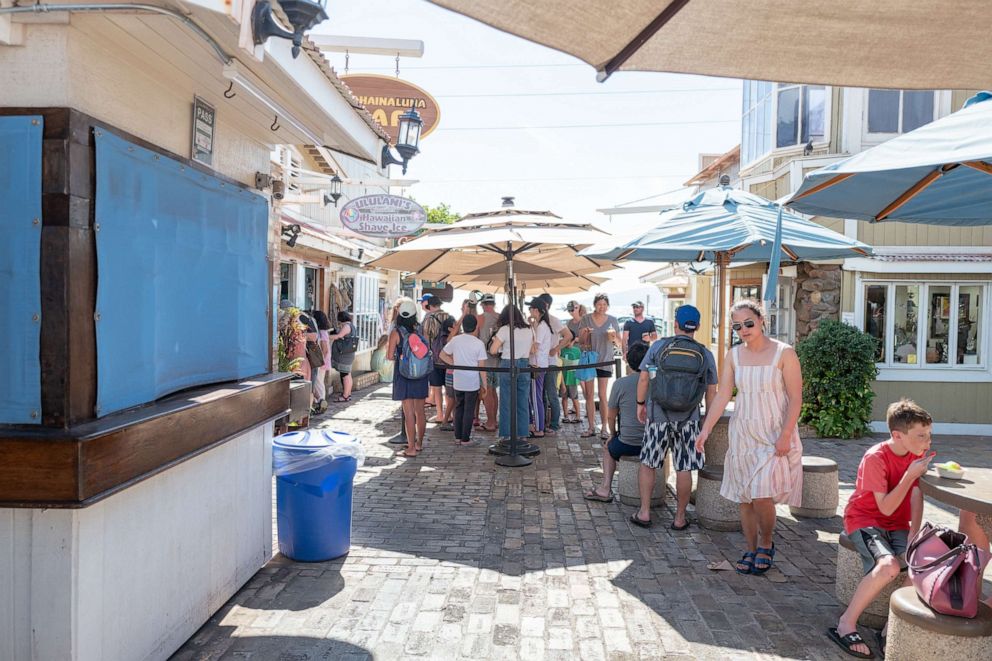 "The message that I want to send from myself and my wife [is that] we're in a good spot, in the sense that we lost two businesses and we lost a warehouse, but we did not lose our home. We that did not lose a life of someone that was close to us," he said. "One of our employees still cannot find two of her relatives. Those who cannot find their brothers, their sisters, their moms, their dads, children -- I cannot even begin to fathom that pain."
"Between the friends, families, employees that we know, so much of what happened and the scale in which things happened is much more devastating than anyone realizes," he added, noting that Lahaina and the west side of Maui are mostly "cut off from all of the other major parts of Maui -- there's only two ways of going in and out."
As of time of publication, the Yamashiros had evacuated their own home in Kula, but said the flames had not reached their house.
"There's a lot of people wanting to help and trying to send things, but [people in Lahaina] couldn't get it for a long period of time," David Yamashiro explained. "The pain, the anguish, feeling left out -- that's very real."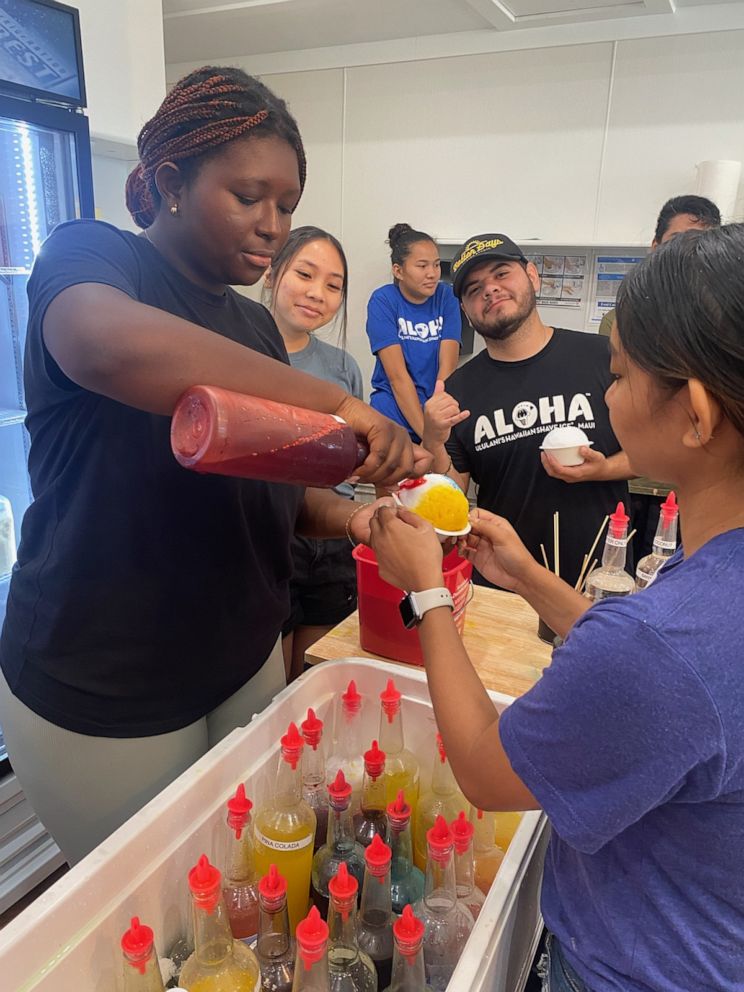 The Yamashiros employ "a lot of people and residents from Lahaina," they said, noting that their business has become a benchmark and sought-out establishment in the shave ice world. Before the fires, they said, they would serve 1,000 orders of shave ice per day in the high season.
"The memories that have been created, not only between the locals, but with tourists that come, we are definitely a focal point and a destination point on everyone's must-do list," David Yamashiro said.
Since the tragic news of the fires, fans and followers of Ululani's have taken to social media to share memories on Instagram, tagging the business in old photos to muster support for their online fundraising efforts.
"We have a GoFundMe page as well -- 75% of it is going to go to help our employees and 25% is going to be for the Lahaina community," David Yamashiro said. "The need is so great. To be without a home, without clothes, to be completely uprooted -- nobody had time to grab anything of importance to them, some didn't even have a minute."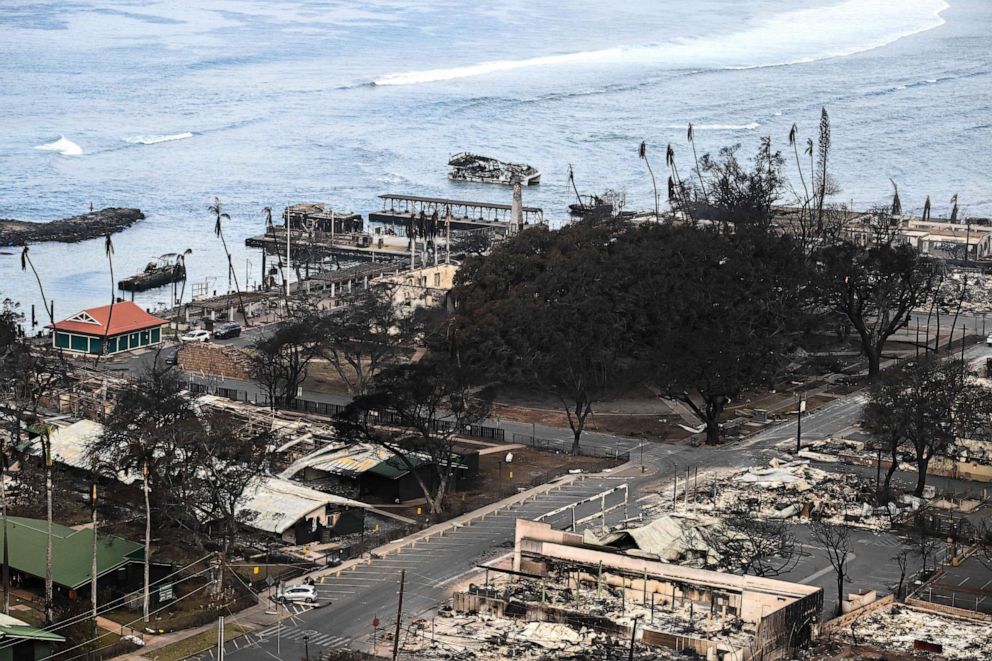 He added, "We're definitely doing this to try and get our team, our employees in a better place, and to try and help them achieve normalcy. We're also trying to make sure that they get some professional counseling, and we're encouraging that."
The Yamashiros' utility team has already delivered truckloads of supplies to the community.
"The reception and the gratitude that [those] employees saw from the people that managed to get a piece of the things that we brought over, their gratitude was so off the charts," David Yamashiro said. "It just inspires us to do more and more, which is what we plan to do."
Editor's note: This story was originally published on Aug. 17, 2023.