Spice up your Thanksgiving with this pomegranate-glazed grilled turkey
Sick of the oven?
Save time by cooking your Thanksgiving turkey on the grill this year, Cat Cora recommends.
The chef, author and restaurateur shared her recipe for pomegranate-glazed grilled turkey with "GMA" to mix it up for your Thanksgiving dinner this year.
The best part about this recipe is how it's simple, Cora said: "It's basically a whole turkey that's cut into pieces."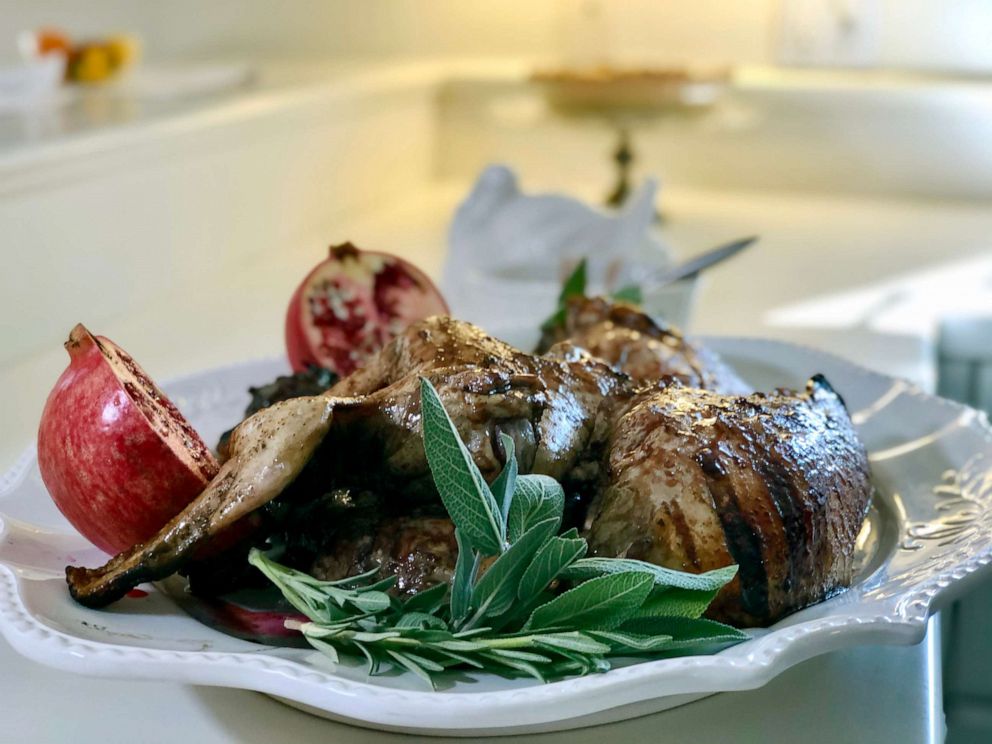 Just season the turkey, throw it on the grill, cook and brush with pomegranate syrup and you're done.
Get the full recipe below.
Ingredients
1 small fresh turkey, cut into pieces
1/4 cup extra virgin olive oil
1 teaspoon salt
1/2 teaspoon black pepper
1 cup pomegranate syrup
1 teaspoon of fresh savory, chopped fine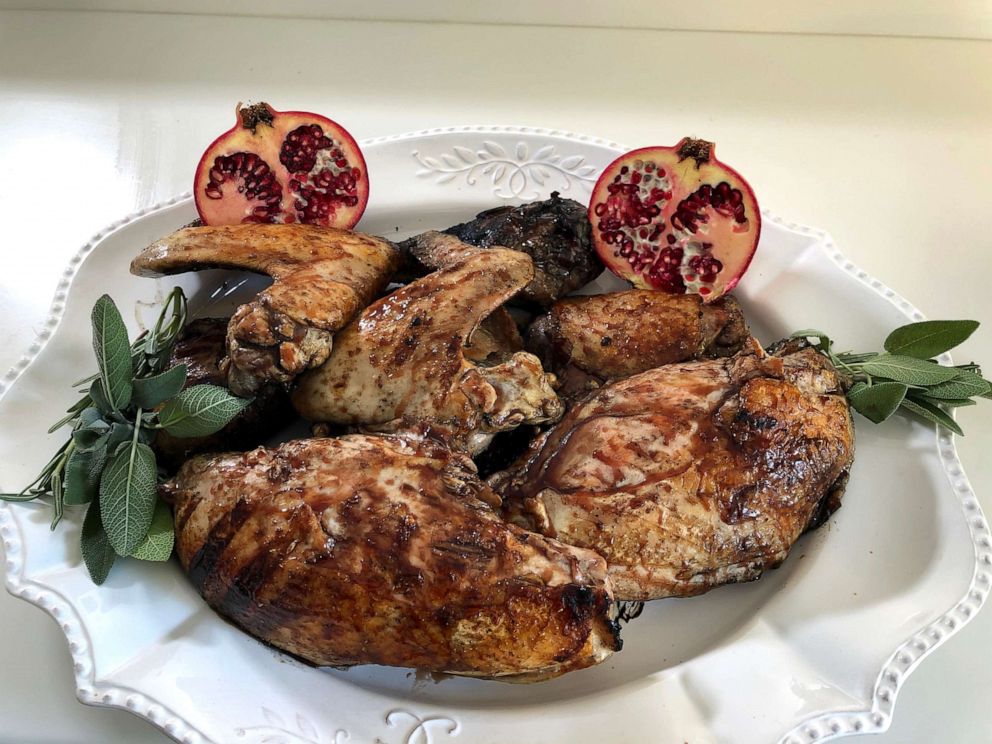 Directions
1. Preheat the grill.
2. Season the turkey with olive oil, salt and pepper. Let sit for 20 minutes.
3. Place the turkey on the grill and grill each side on high heat until nicely browned, about 4 to 5 minutes.
4. Turn the heat down to low and move it to a higher rack in the grill. Close the lid of the grill and let cook slowly, turning occasionally.
5. Grill for 30 to 40 minutes, then begin brushing the pomegranate syrup on the turkey and continue until the turkey is cooked through.
6. Grill for about 10 minutes longer, until an instant-read thermometer inserted into the thickest part of the thigh (away from the bone) registers 175 to 180 degrees.
7. Remove the turkey from the grill, transfer to a cutting board, sprinkle with savory and let it stand, loosely covered with foil, for 15 minutes before carving.
8. Serve any remaining pomegranate syrup on the side with the turkey.
Tip: You can also roast the turkey in a 400 degree oven using the same method for about 45 minutes to an hour.
Editor's note: This was originally published on Nov. 21, 2019.