With 20 days till Turkey day, it's time to menu plan and get ahead on cost-effective ways to host Thanksgiving this year.
According to a recent Instacart/Harris Poll survey, 48% of Americans hosting or contributing dishes to Thanksgiving dinner this year are either very or somewhat concerned about getting everything they need for their Thanksgiving meal due to supply chain issues.
Plus, new data released by the Labor Department on Wednesday pointed to other inflation woes. The consumer price index, often used as a baramoter to measure prices on everyday goods and services, climbed at an alarmingly rapid pace last month jumping by a higher-than-expected 0.9%. It surged 6.2% since last October, the largest 12-month increase since November 1990, the government said.
With recent supply chain woes and inflation leaving home cooks and chefs alike stressed about popular holiday product availability, "GMA" turned to experts for helpful tips to alleviate possible overspending.
Shopping and Holiday Meal Planning Tips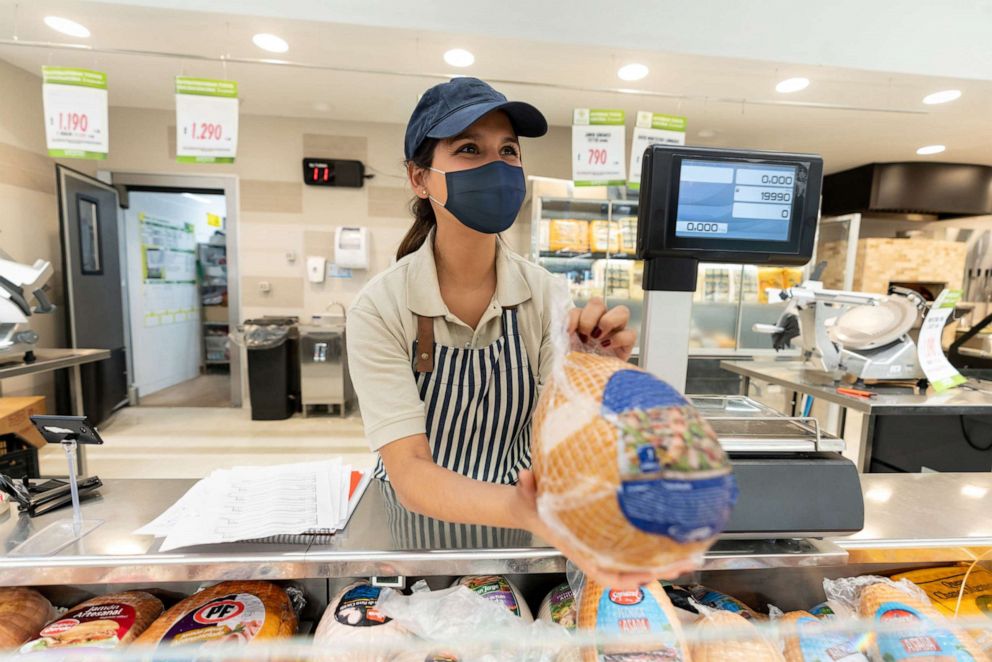 Laurentia Romaniuk, Instacart's trends expert, shared her simple solutions for shoppers to keep in mind this holiday.
Trade out the Turkey: "A whole turkey can be one of the most expensive items on your Thanksgiving shopping list. Instead of opting to serve an entire turkey this year, you can save money by simply serving turkey breasts, wings, or legs instead," she suggested. "Alternatively, you can serve another more affordable protein like chicken or skip the protein altogether and opt for a vegetarian option, like an herb-roasted cauliflower, instead."
Start Shopping for Thanksgiving Early: "To ensure you're able to get everything you need on your Thanksgiving shopping list, we strongly recommend starting your grocery shopping earlier than usual this year," Romaniuk said.
The days leading up to Thanksgiving are some of the busiest shopping days of the entire year, according to Instacart insights, and it's also when popular Thanksgiving items see huge spikes in demand and often price increases.
"We recommend that people start shopping for their non-perishable and frozen ingredients in early November and load up on fresh ingredients as far out from the Thanksgiving holiday as feasible," she said.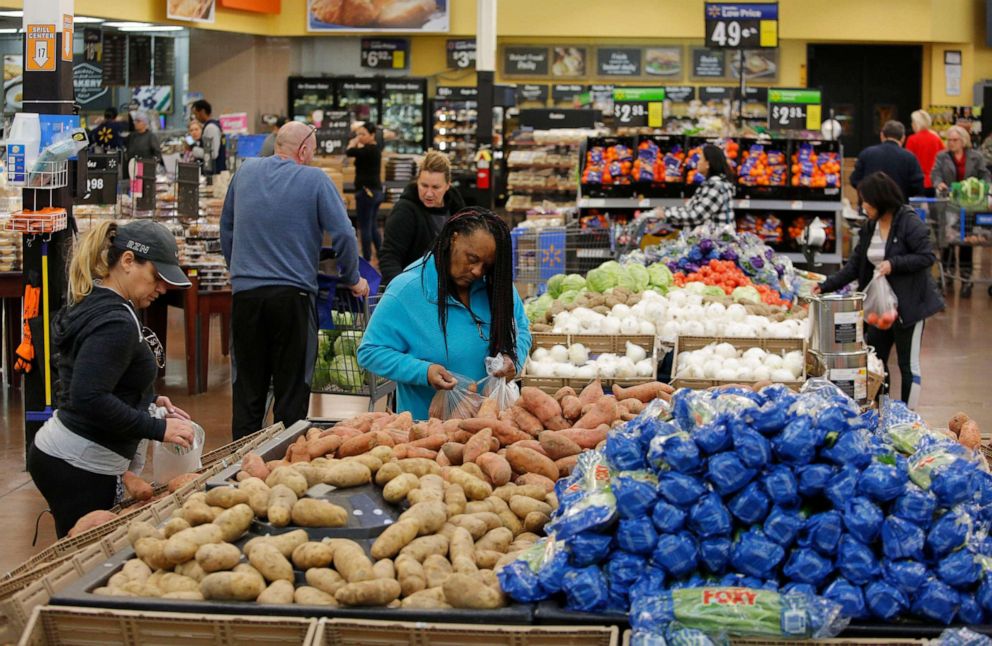 Check out our full timeline and guide here to start shopping and planning for Thanksgiving two weeks out.
Save with Coupons: There are hundreds of deals and coupons available in papers, ads and digital platforms. Romaniuk said, "as you grocery shop for the holiday, take note about which items are on sale and plan your Thanksgiving meal around some of those ingredients."
Use Your Pantry Staples: "If you're someone who stocked up on pantry staples like soups, beans, canned veggies, pasta, soup stock, and more over the past year and have yet to use them, Thanksgiving is the right time. You can cut down on your Thanksgiving grocery bill by planning the meal based on items you already have, and if you're looking for some harvest meal inspiration, you can search ingredients on Instacart and the app will serve up recipes based around that."
Shop In Season: "When produce is in season, it's abundantly available and typically offered at a lower price. Right now, fall veggies like cauliflower, carrots, broccoli, potatoes, pumpkins, and winter squash are more affordable because the supply is higher, which drives the price down," Romaniuk said. "These vegetables are also perfect for any Thanksgiving menu, so be sure to plan accordingly."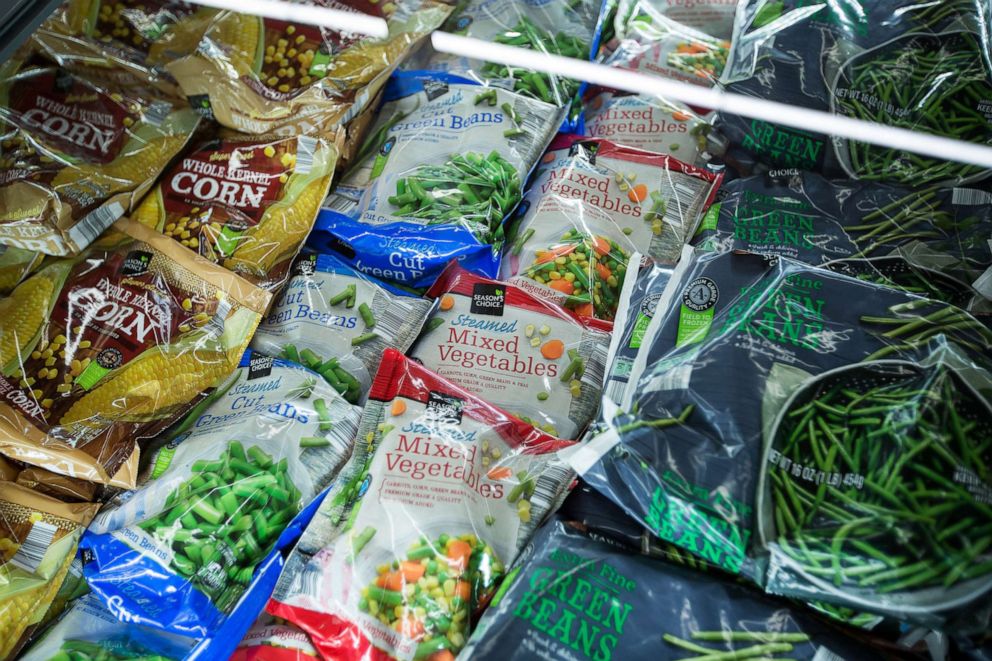 Buy Frozen Produce: Don't sleep on the frozen food section this season. Romaniuk said this is an easy way to "help you save extra money on your Thanksgiving groceries."
"Frozen fruits and vegetables are great for dishes where you don't have to worry about the texture as much, including soups, stews, stratas, and even some desserts," she said. "In addition, frozen produce can often be half the price compared to fresh options, and since it can be stored in your freezer for months at a time, it's an easy way to cut down on waste and get a head start on holiday grocery shopping."
Compare Unit Pricing: "Comparing prices while grocery shopping can be tricky, especially when items you need come in different sizes. To ensure you're getting the best price, check the unit price so you can compare the per ounce or per pound pricing as well," Romaniuk said. Plus, using apps like Instacart list the unit price when you click on an item to add.
Check out even more store bought hacks and time savers here.
An earlier version of this story was first published on Nov. 5, 2021.