It was a homecoming Samantha Norris didn't see coming.
Last Monday, the first grade teacher was in the classroom with her students when an unexpected visitor stopped by -- her mom who had been serving in the U.S. Army overseas for nearly a year.
The emotional reunion was caught on camera in a video clip that Norris shared on Instagram.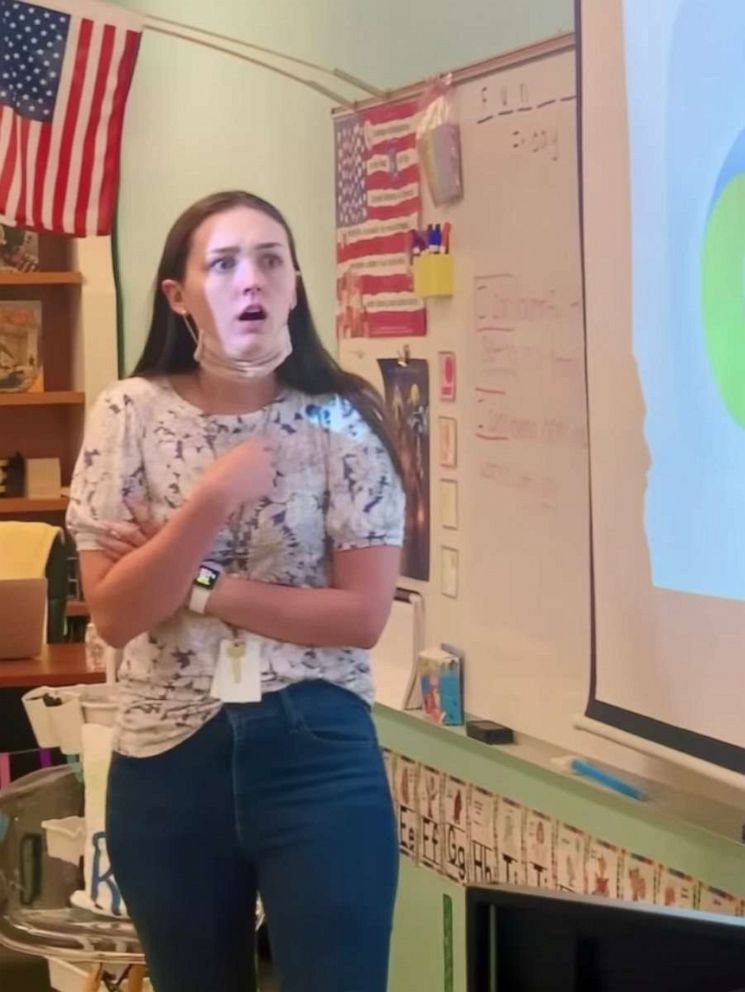 "11 months too long without giving my mom a hug💛 the best surprise, welcome home!!!" she captioned her post.
Norris told "Good Morning America" that her mom, Army Sgt. Tamie Norris, spent the past 11 months deployed in Iraq and Jordan.
While her mom was deployed, Samantha Norris started her first teaching job, instructing first graders at Harmony School of Innovation, a charter elementary school in Austin, Texas.
"We had always talked about decorating my first classroom together, but now she finally got to see it," Samantha Norris told "GMA."
Samantha Norris's students also got to witness the reunion firsthand.
"My kids were thrilled once they understood what was happening, of course. They have always been so curious about her, so getting to meet her and try on her gear was quite the experience!" Norris explained via text message.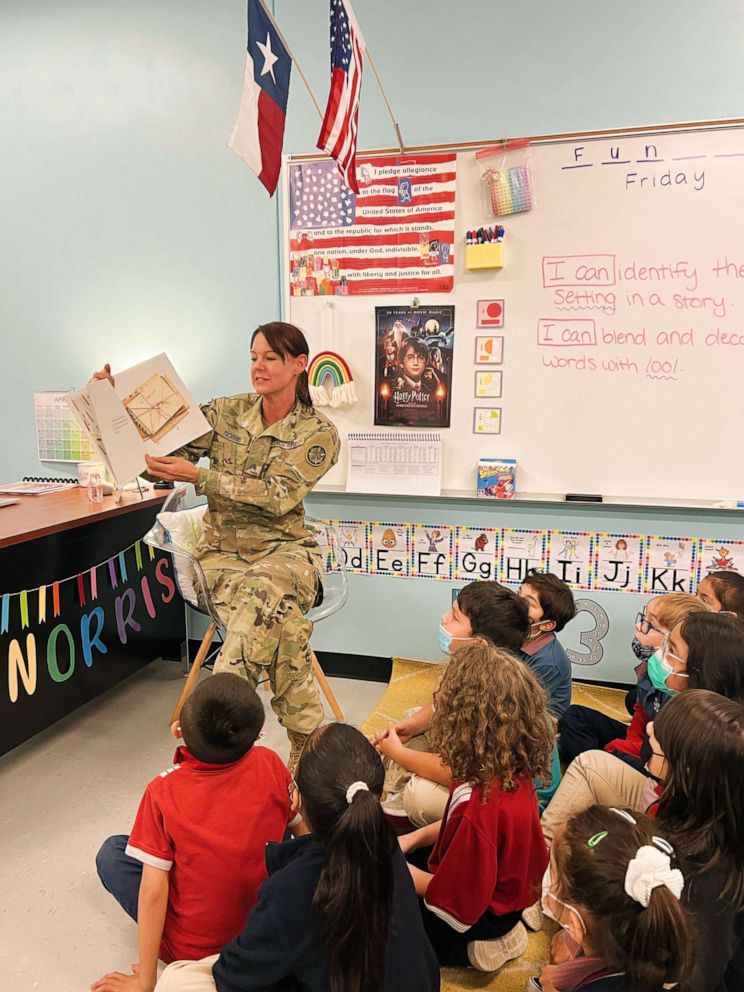 Tamie Norris not only paid her daughter a visit but spent some time with the young students, surprising them with doughnuts, letting them try on her Army gear and reading a book with them.
"I think seeing a strong woman in the military was a great girl-power moment," Norris said. "I even had one girl student say she wants to be 'just like Ms. Norris' mom' when she grows up!"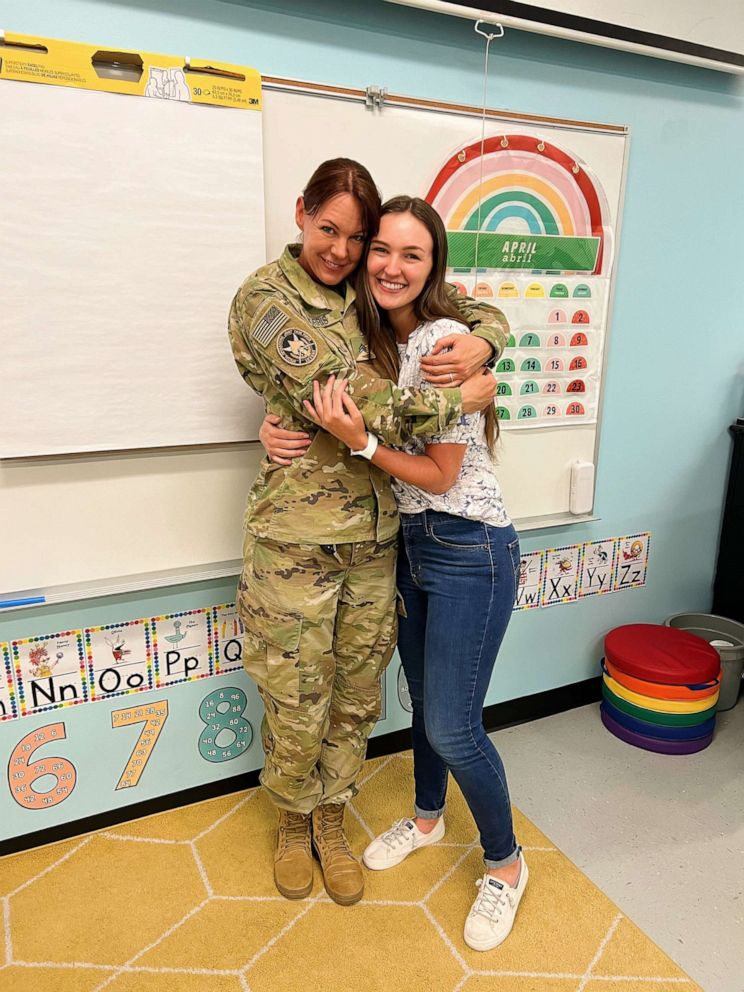 John Boyd, Harmony Public Schools' chief communications and marketing officer, said the school was in on the surprise and was more than happy to help Sgt. Norris pull it off.
"Harmony School of Innovation-Austin was extremely excited to play its little part in this once-in-a-lifetime surprise, and is so proud to have Sgt. Norris as a part of our extended Harmony family," Boyd told "GMA" in an emailed statement.