13-year-old celebrates middle school graduation with epic dance moves
A 10-year-old girl from Danbury, Connecticut, is on a mission to change the world one art kit at a time.
Chelsea Phaire has made over 2,500 art kits by hand and sent them to kids across America through a charity she started in 2019 called Chelsea's Charity. Her goal is to provide art kits to kids to foster self-expression, healing and mental health development.
The project began at her 10th birthday party last August when Chelsea requested that her guests donate art supplies instead of giving her presents. With access to her own art supplies, Chelsea told her parents she wanted to keep giving kids the same opportunity.
"She's really good at art. She's so committed and is always watching YouTube videos," her mother, Candace Phaire, told "Good Morning America."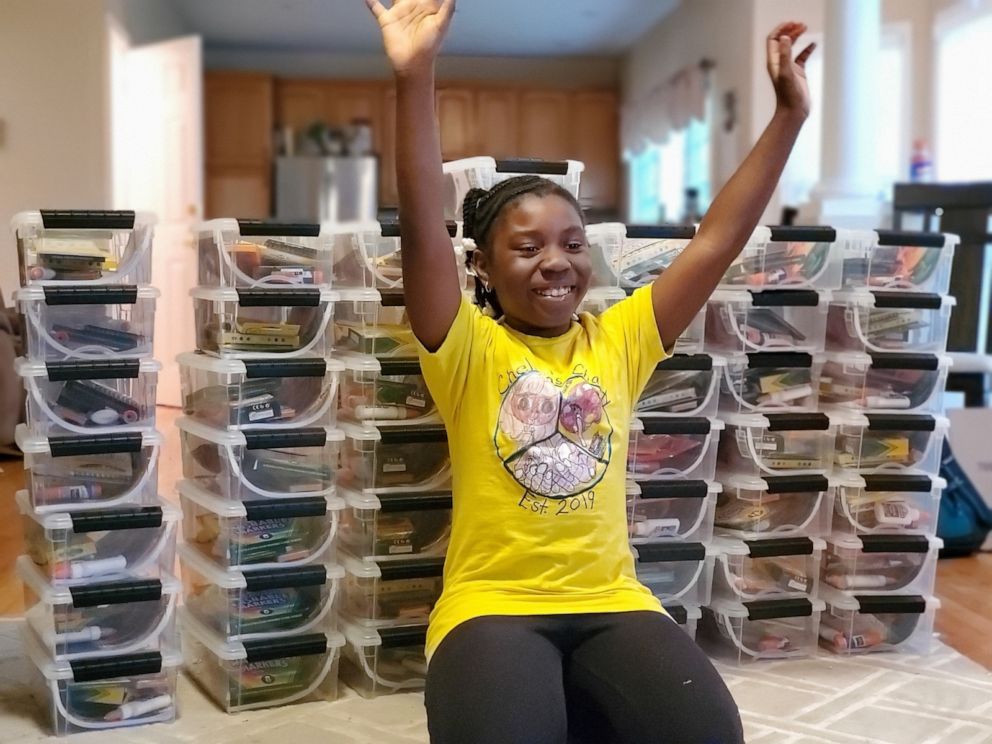 Candace Phaire, who is a professor for early childhood studies at Central Connecticut State University, created an Amazon Wish List to collect art supplies for her daughter's birthday. The list went viral and supplies began to pour in.
(Art supplies) can provide us with the ability to communicate our joy, our fear, how it can heal us, and mend us, and help us to work out our experiences in life.
Candace Phaire said Chelsea, the daughter of two community-work oriented parents, has always wanted to help people and give back. It was Chelsea's idea, according to her mother, to get the art supplies to kids in foster care and homeless shelters to help them get through tough times.
"When she [was] 5 or 6 she saw homeless people for the first time. She didn't understand how these people didn't have a place to go. That really upset her," Candace Phaire said.
Making the art kits has become a family affair. Candace Phaire and her husband handle the logistics while Chelsea and her 9-year-old brother Corey put all the supplies -- crayons, markers, glue, paint, colored pencils and more -- together in bags for each child.
"We form an assembly line," Chelsea said. "It's great bonding time for the family."
Chelsea's Charity has sent art kits to foster care agencies, families, the homeless and school districts in over 23 states, according to her mother.
Stefanie Pocaro, an art teacher at Rotella Interdistrict Magnet School, which is an arts integration school in Waterbury, Connecticut, received Chelsea's art kits for her classes. Pocaro contacted Chelsea's Charity after seeing a news segment on the work Chelsea had been doing.
Pocaro's pre-K through fifth grade students received 50 art kits from Chelsea during a student pick-up week on June 9. Pocaro gave the kits to student families in need of art supplies.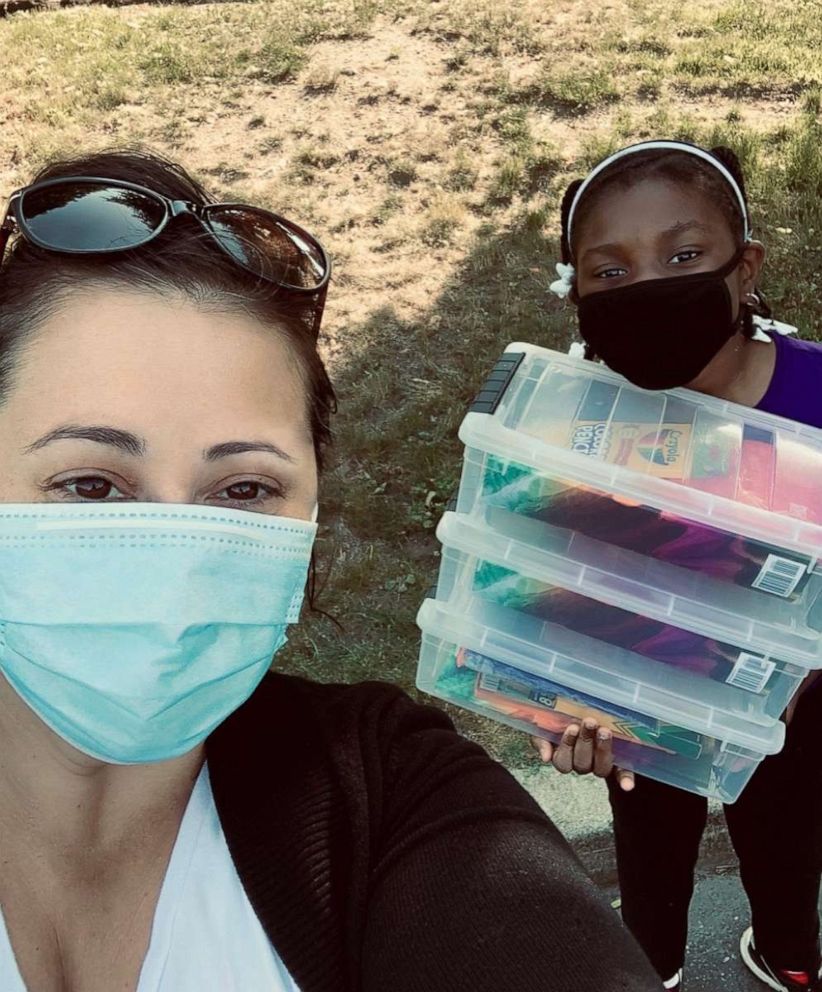 "Chelsea is very much an advocate in her own right. She gives these kids a voice with these art kits," Pocaro said. "She understands ... that these simple tools (art supplies) can provide us with the ability to communicate our joy, our fear, how it can heal us and mend us, and help us to work out our experiences in life."
Art as healing
During the family's self-quarantining amid the COVID-19 pandemic, art has remained Chelsea's outlet, so she knows what a powerful form of therapy it can be for kids. When her fifth grade graduation and summer camp were canceled because of coronavirus, she said she turned to her art.
"I painted a lot of pictures and drew a lot of new characters," Chelsea said. "Art really helped me get through those disappointing times."
Before the pandemic, Candace Phaire said the family would drive the kits to foster agencies, homeless shelters and schools themselves, but since March they have not been able to make in-person deliveries.
"The lockdown really heightened Chelsea's motivation to keep making the kits," she said.
Chelsea's ambitions are global: to grow her organization to help kids around the country and eventually the world.
"I want it to become a global organization, have a big headquarters, deliver art kits to every state and afterwards deliver art kits to kids in other countries," she said.