If you thought Amazon's Alexa had already taken over your life, just wait. Now Alexa can also control your Christmas tree.
This November, the company is releasing a voice-activated, "smart" Christmas tree that works with Alexa to make your Christmas setup infinitely easier.
The Mr. Christmas 7-foot faux Douglas fir comes pre-lit with LED lights that turn on and off with your voice and change color on command.
Smart home devices have seen a surge in popularity in the last few years, according to a report from NPR and Edison Research. Twenty-one percent of American adults -- people over 18 -- own a smart speaker, the report found. That means approximately 53 million people regularly ask Alexa or other smart speakers for help.
Smart plugs that sync with a smart assistant have been on the market to control lights and lawn decorations with your voice, but this tree takes smart home decor a step further.
The lighting options include red, green, yellow, blue, multicolor, sparkles and more. Its user-friendly design eliminates extra cords, leaving the tree's base uncluttered.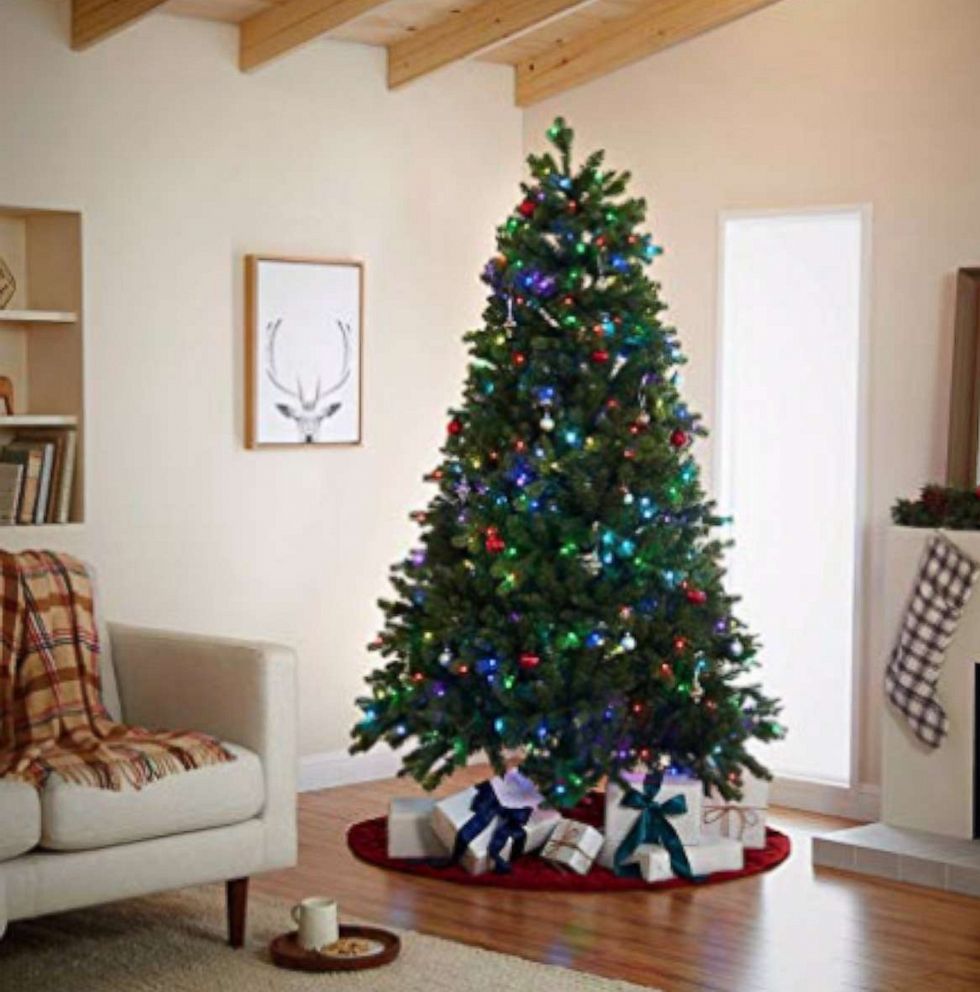 To set up the artificial tree, all you have to do is slide the tree sections together on the built-in power pole, plug it in and then use your voice.
You can activate the lights from a couch in another room or even turn them on by schedule.
According to Amazon, the tree looks realistic, complete with 1,750 flame retardant branch tips.