Paul the koala makes miraculous recovery after rescue from Australian bushfire
Christina Simons/The New York Times via Redux
People looking for a way to help as devastating fires continue to destroy land and animals in Australia have come up with a creative solution.
Knitters around the world are handmaking pouches, nests and mittens for animals affected by the fires, from kangaroos and koalas to wombats and wallabies.
The effort is being spearheaded by the Animal Rescue Collective, a Brisbane-based organization that supports animal rescues across Australia.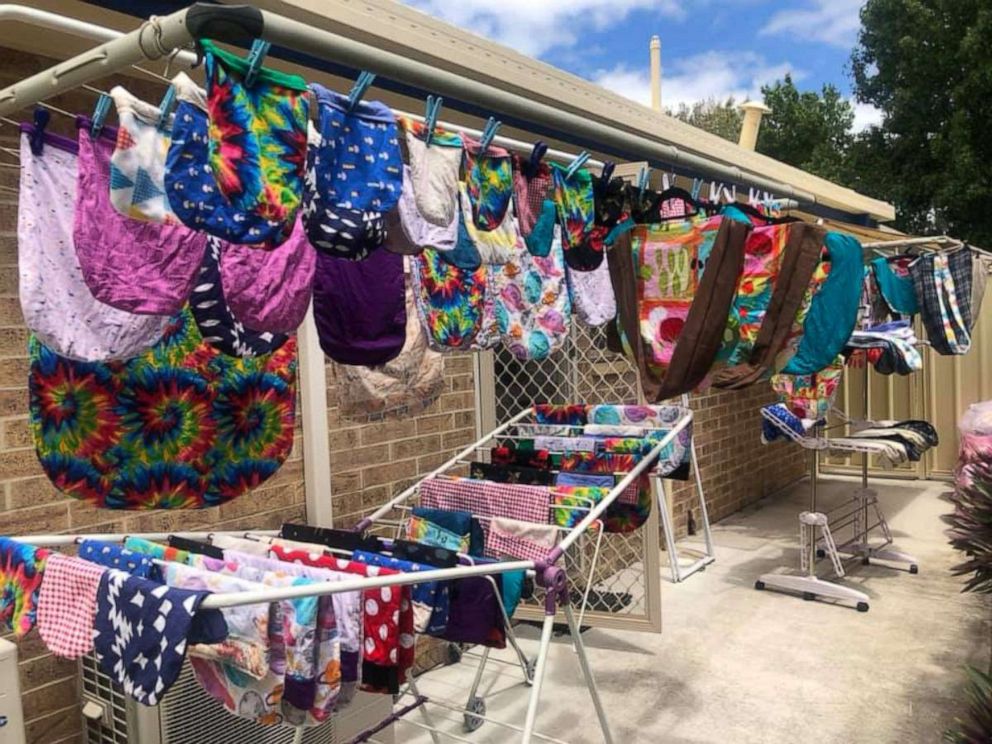 The organization's Craft Guild put out a call on Facebook for everything from pouches for joey kangaroos to mittens for koalas with burned paws, blankets, knitted nests and sweaters and shared patterns to make them.
The Animal Rescue Craft Guild's Facebook page has since been flooded with posts from people around the world who stepped up to help.
More than 1 billion animals are estimated to have died in the devastating wildfires that began late last year, an expert said Wednesday.
More than 800 million of those animals are estimated to have been killed in New South Wales alone, according to a statement from The University of Sydney.
"It's events like this that may well hasten the extinction process for a range of other species," Professor Chris Dickman, of The University of Sydney and the expert who made the estimate, told National Public Radio.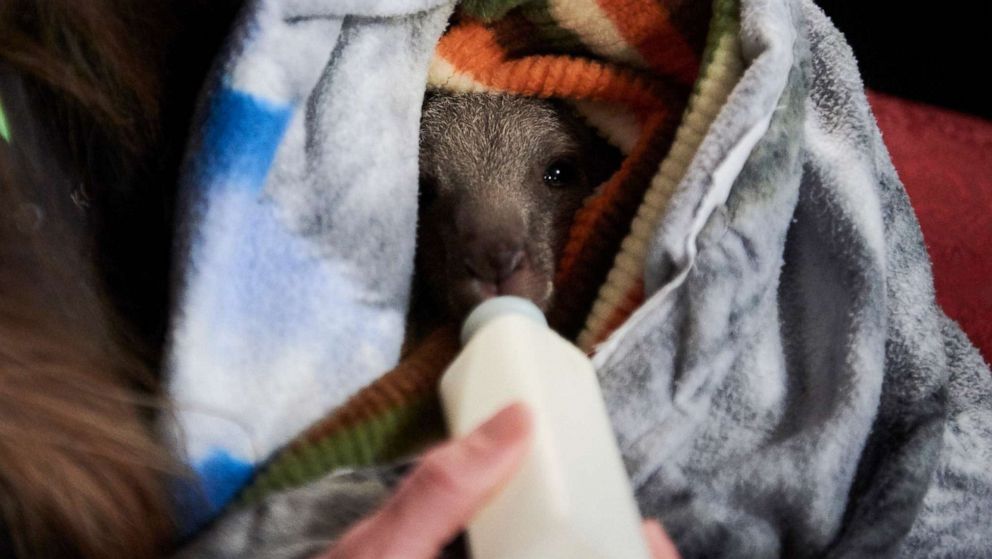 The wildlife that has survived, by either fleeing or going underground, will face immense difficulties once they return to their natural habitat, according to Professor Dickman.
The resources they once lived off of will no longer be there to support them, he said.
Relief organizations have shared photos of the rescued animals, including some of them in the types of pouches and protective gear that volunteers are making.
ABC News' Ginger Zee and Ella Torres contributed to this report.