Preston Bowman, 14, will never forget the day he got on the school bus and met his "good buddy" Val.
"It just felt different," said Bowman, who's ridden the bus to school since kindergarten. "Val called me his good buddy, gave me a high five and we went on our way. He made our rides more than just transportation. It was fun and it became a safe space with positive vibes."
The recent graduate from Grand Avenue Middle School in Bellmore, New York, heard about a contest from the VING Project after actress Kristen Bell posted about the program on Instagram. The charity encourages teens to support those in their community who could use a little help.
"This job isn't one you make a lot of money in, but I enjoy doing it because of the students," said Augustine Val, 70, who goes by his last name. "I treat all the kids like they're my own, but Preston is very special to me because of the way he behaves and treats me."
The father of four from Haiti, who is also a grandfather, has been a bus driver for 15 years, but found himself out of a job since March due to the novel coronavirus pandemic. When Bowman saw Bell's post, it didn't take long to decide on his nominee.
"He immediately came to mind because he's a great person and there aren't a lot of people like him," Bowman said. He explained how Val's daily bus rides were "a huge part of why I love middle school so much" in his VING Project submission video.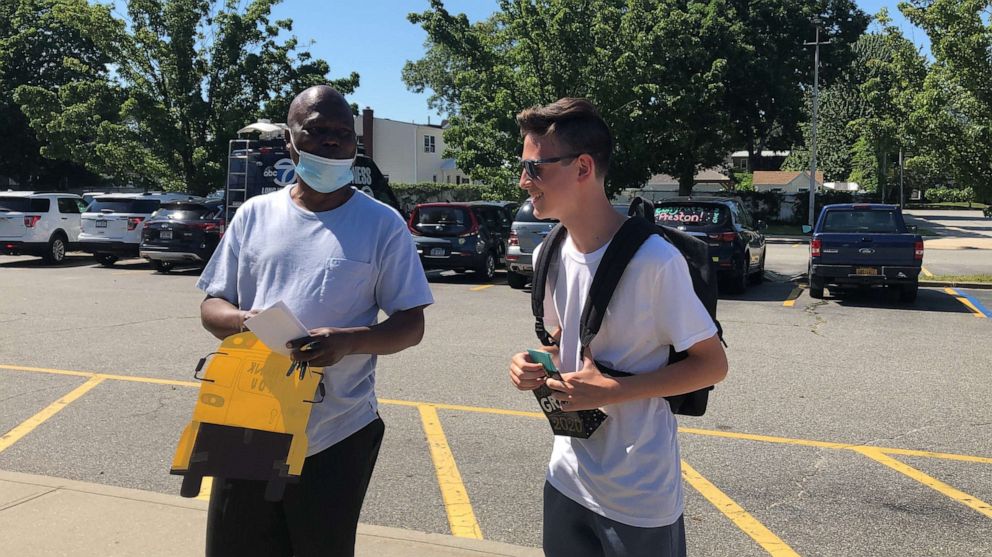 "Preston and Val's story is just one of the hundreds of submissions we've seen in the past few months that show how amazing this young generation is," Liz Lefkofsky, VING Project executive director, said. "This is what the VING Project is all about, to inspire Generation Z to give back to people in their community."
VING Project has distributed 500 $1,000 awards since 2014.
Once Bowman realized he won, his mom and dad helped the Long Island teen get in touch with administrators to pull off a surprise reveal for his favorite bus driver. Val thought he was simply stopping by the school to say hello since Bowman starts high school in the fall.
"I showed up and saw all these people, I was confused," Val said with a laugh.
But when Bowman brought out the $1,000 check, Val was speechless.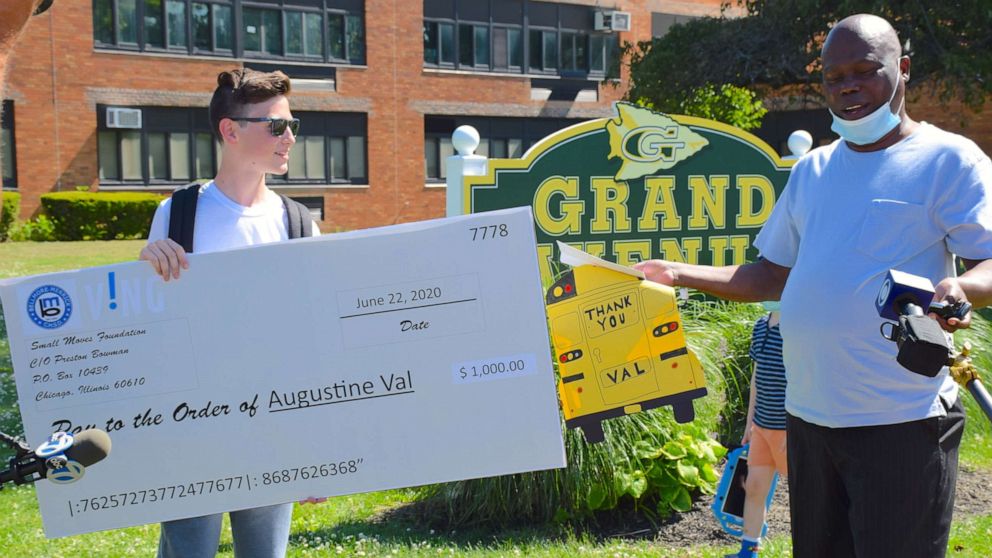 "I was completely stunned," Val said. "It was so kind and something that's never happened; I never expected it to. Preston has made an impact in my life that will last forever and my good buddy means a lot to me."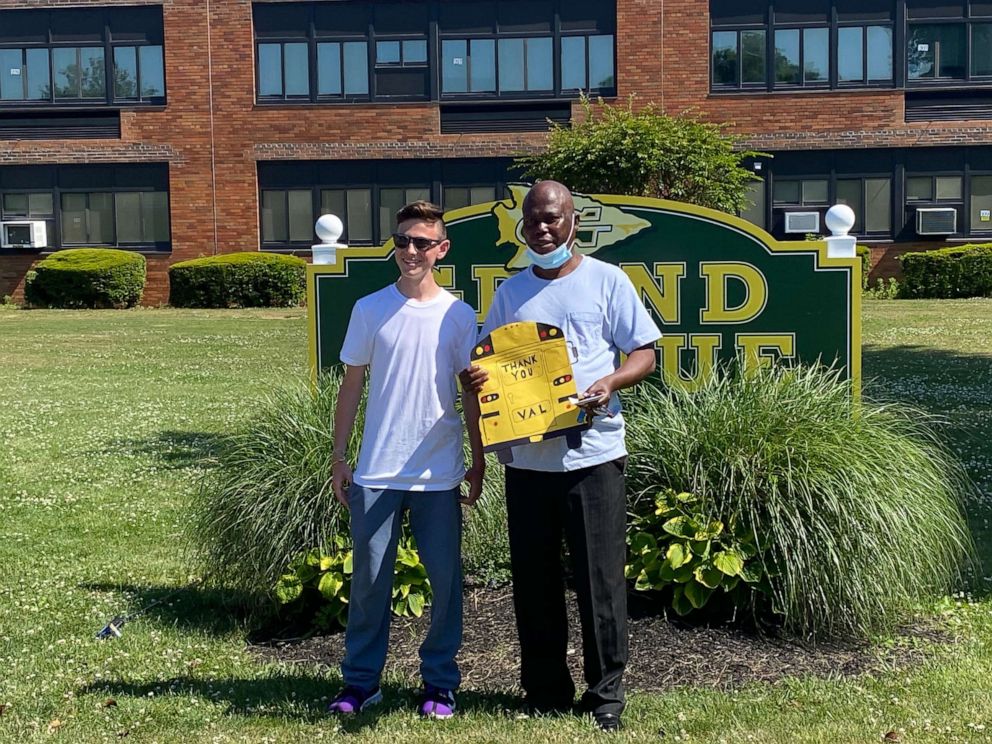 The bus rides may have come to an end for the two friends, but Val revealed he also picks up students at Bowman's intended high school and will be checking in on the teen regularly.
"We always had our conversations and jokes. I feel very close to him," Val said. "I'll want to know how he's doing, his progress in school, life, everything."