Highland Park community mourn victims of July 4 parade shooting
An 8-year-old boy left paralyzed by the mass shooting at the Fourth of July parade in Highland Park, Illinois has been moved to a rehabilitation center after spending nearly one month in the pediatric intensive care unit.
Cooper Roberts' family has now shared the first photos of the boy since he was paralyzed from the waist down after being shot in the chest during the attack, which left seven people dead and at least 38 people injured.
Cooper is pictured in the photos reuniting with his beloved family dog George.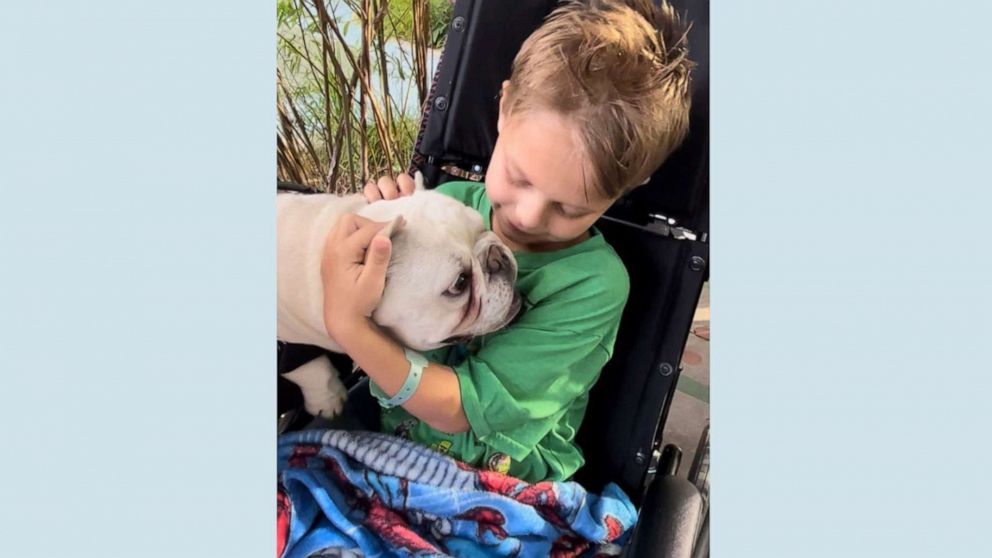 After undergoing multiple surgeries at a Chicago-area hospital, Cooper is now continuing his recovery at the Shirley Ryan AbilityLab in Chicago, where he will undergo "physical and occupational therapy, as well as other rehabilitation and mental health services," according to a statement released by his family on Monday.
"The family continues to feel all the prayers being sent their way and are grateful for and humbled by the outpouring of support as they begin to process what will be needed for Cooper when he eventually is able to return home," the statement said.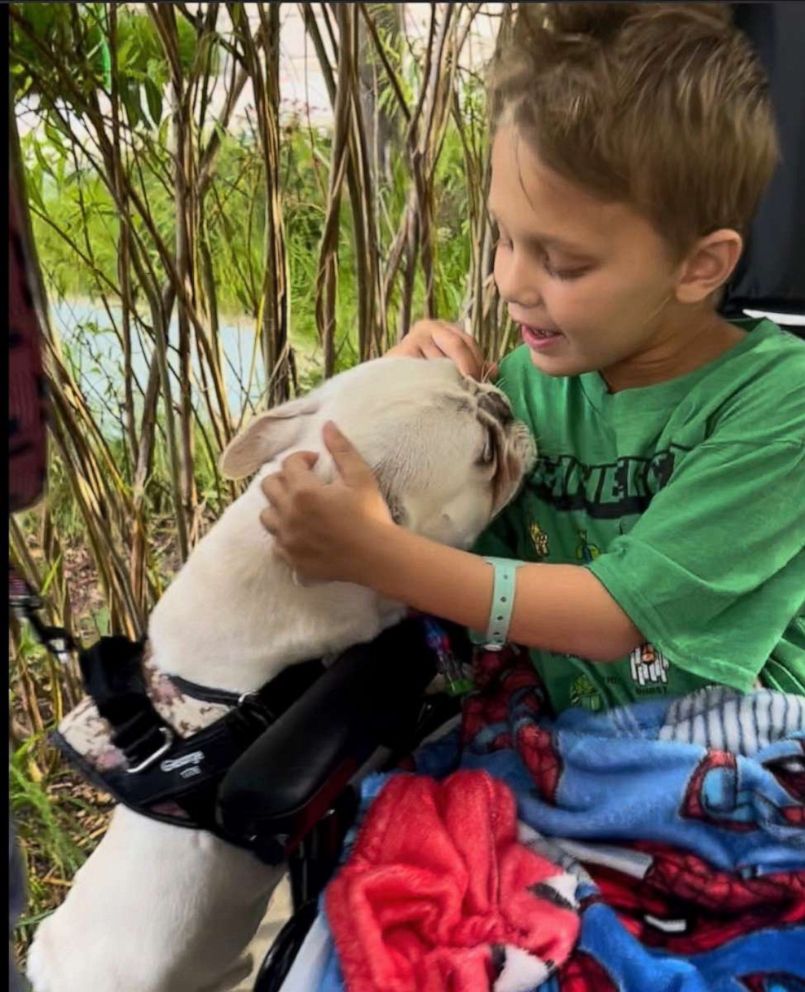 Cooper was attending his town's Fourth of July parade with his twin brother Luke and their parents Jason and Keely Roberts when the shooting occurred. The suspected gunman, Robert "Bobby" Crimo III, allegedly climbed onto the roof of a business and used a high-powered rifle to unleash more than 70 rounds on marchers and revelers, according to police.
The Roberts family, which also includes four daughters, ages 18 to 26, moved to Highland Park, a Chicago suburb, last year from a nearby town.
During the shooting, a bullet went into Cooper's back and exited his chest, "which did significant damage throughout his body, including to his aorta, liver, esophagus and spinal cord," Keely Roberts said in a statement last month.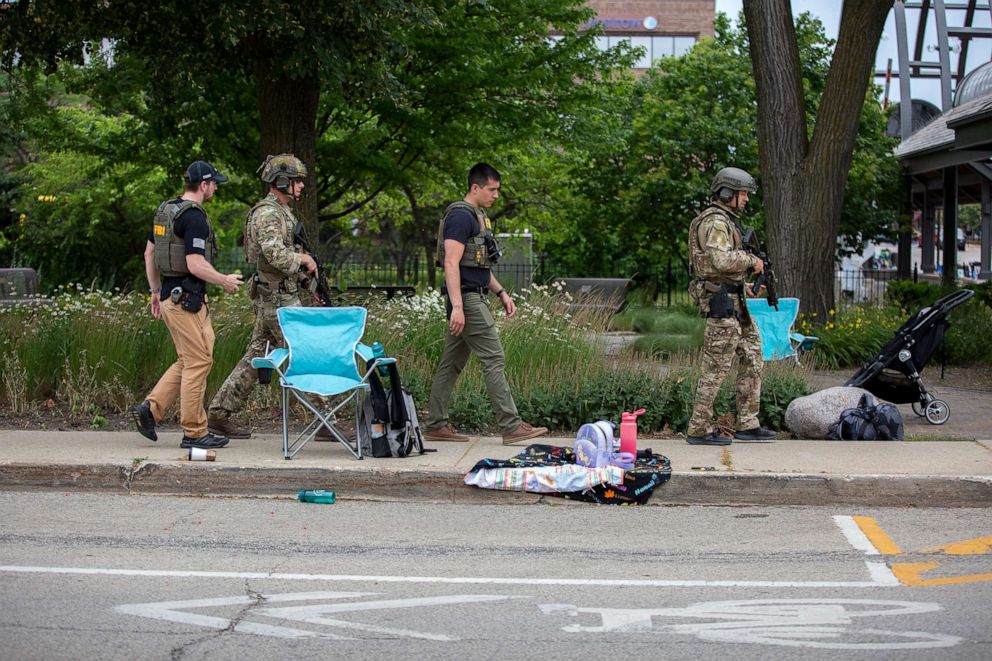 Keely Roberts, a local school superintendent, was shot in two parts of her leg and needs ongoing orthopedic treatment.
Cooper's twin, Luke, was hit by shrapnel. While his physical injuries were minor, his mother said that "what he has to carry is devastating."
"To hold a tourniquet on his mother's leg … to see his twin brother's lips go gray … to sit covered in our blood as good Samaritans provided the on-the-spot first-aid that kept us both alive… it's too much for anyone, much less an 8-year-old," she wrote.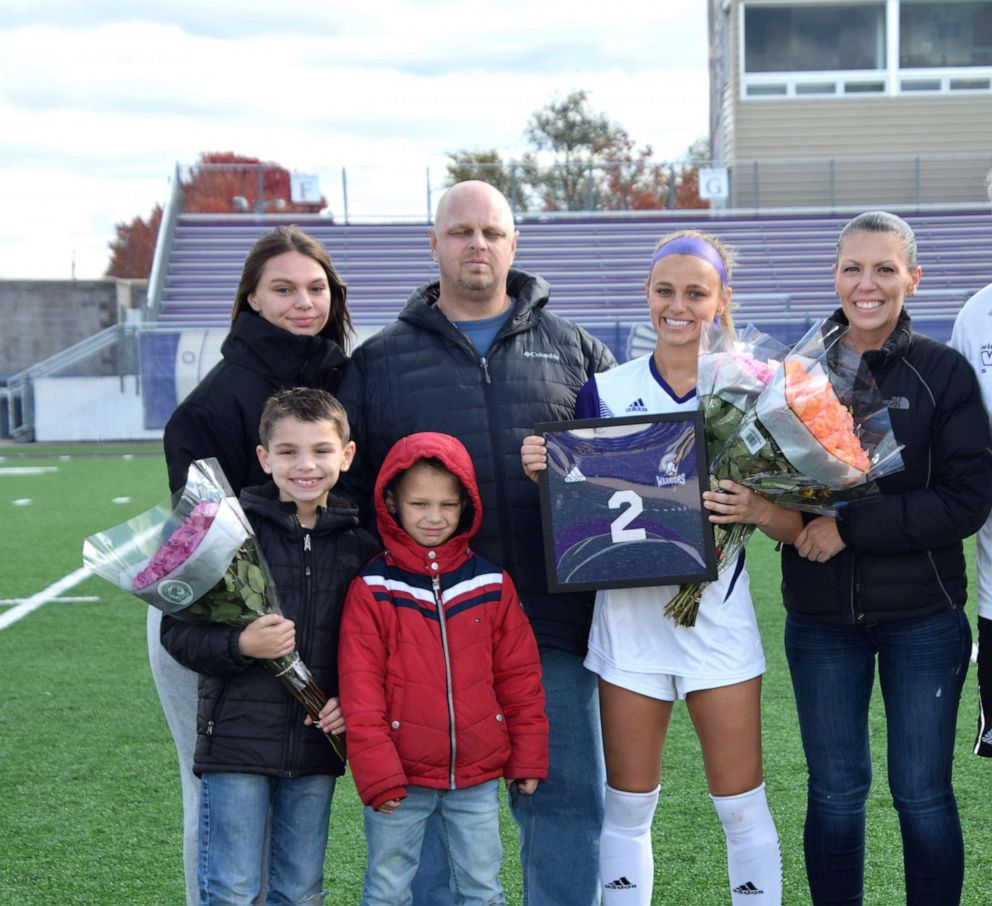 In her statement, the mom of six thanked the community members at the parade who rushed to help and all of the doctors and nurses who have cared for Cooper.
"The fact that Cooper is still here with us today is a miracle," she wrote.
She also credited the doctors and nurses for keeping the family's spirits up and helping Cooper stay "the happy, sweet little boy he has always been."
Cooper and Luke "are good, sweet boys who love everyone and want good for everyone they know," Keely Roberts said. "Their lives are so much more and better than this terrible thing than was done to them."