2 boys save 7-year-old from drowning
Genesee County Sheriff's Department/ABC News
Two Michigan boys are being hailed as heroes for saving another boy from drowning in a swimming pool.
Noah Roche, 12, and his brother Weston Woods, 8, were at an apartment swimming pool when they noticed 7-year-old Griffin Emerson.
Griffin had been playing in the shallow end of the pool in his floaties but then decided to remove them and start to drift over toward the pool's deep end.
"I just wanted to prove myself. Like, yeah, I can actually swim and stuff," Griffin said.
But in surveillance video provided to ABC News by the Genesee County Sheriff's Office, Griffin can be seen struggling to keep his head above the water.
Initially, other people around Griffin don't seem to notice the boy and nearly a full minute passes with Griffin sinking to the bottom.
"I saw him and I just knew that he wasn't OK," Noah said. "I saw him at the bottom of the pool and then I didn't know if he was just playing down there or something. So I just told Weston to get in and dive down to see if he's OK."
"His head was going up and down. I knew he wasn't OK," Weston added.
Weston jumped in and reached down to pull Griffin to the pool's surface.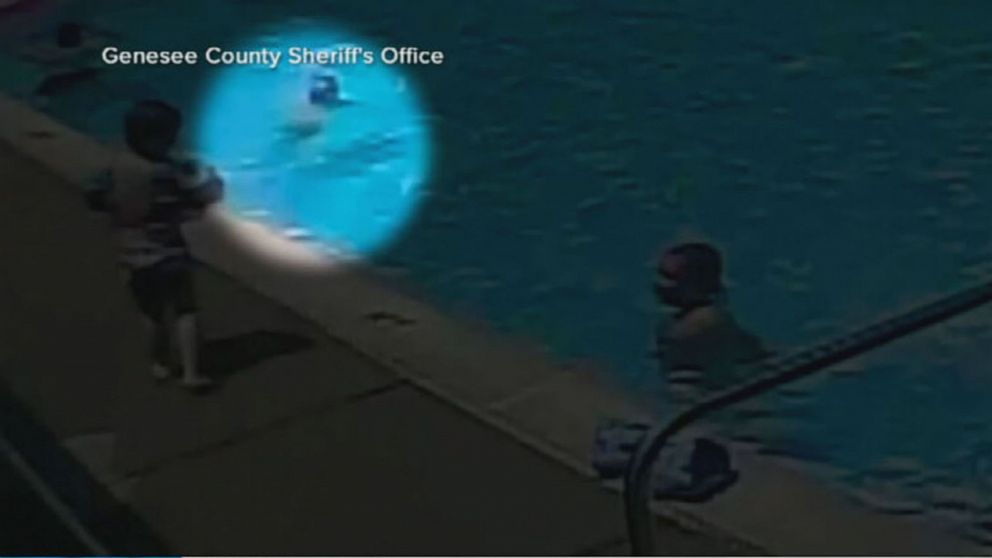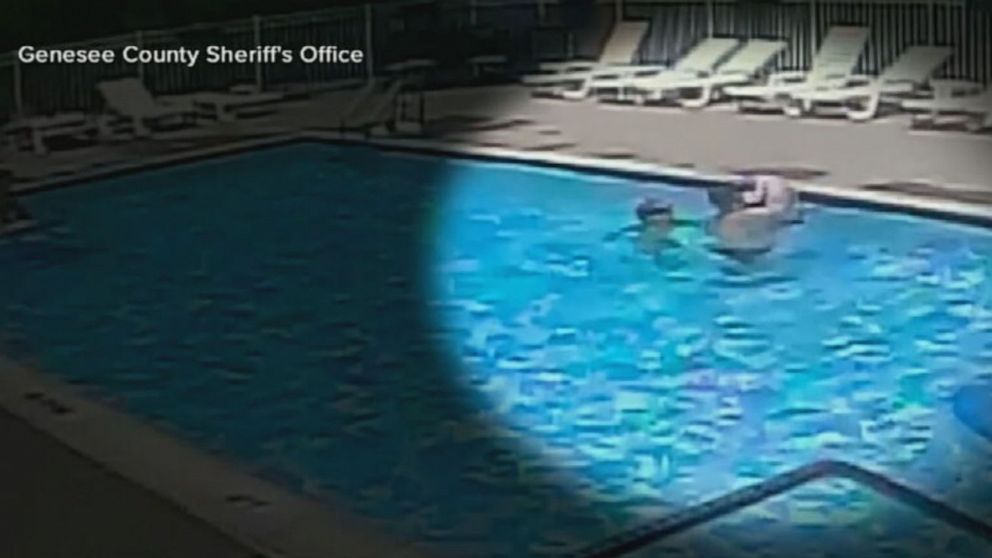 The boys' mother, Sylese Roche, called 911, telling the operator that Griffin wasn't breathing, had turned blue and was receiving CPR.
"[Griffin's] mom ran over to him and instantly started CPR," Roche said.
Eventually, Griffin started to breathe again and his mother can be seen in the surveillance video rubbing his back as he coughs up water from the pool.
"I was scared I was gonna drown. It felt all weird. I spit out some water and that's it," Griffin said afterward.
Within 36 hours of the initial incident, Griffin was released and had made a full recovery.
Sheriff Christopher R. Swanson of Genesee County, Michigan, said, "By getting him to breathe on his own that fast, that's the best possible outcome. And that's why we celebrate the story."
The Genesee County Sheriff's Office honored Noah and Weston in a special ceremony where the boys reunited with Griffin and first responders.
Tom Kinczkowski, Griffin's grandfather, shared a message of thanks to the young heroes.
"Weston and Noah, you know, they hold a special place in my heart. And they basically saved Griffin. A lot of my heroes don't wear capes. And they are two of them," Kinczkowski said.
To avoid a drowning situation, the Genesee County sheriff shared three tips for the general public.
Know your surroundings.
Know CPR.
Teach your children what to look for and how to swim.