The American Kennel Club announced Wednesday that the ancient dog breed, the Bracco Italiano, has received full recognition as the AKC's 200th breed.
"The Bracco Italiano is a strong, active and sturdy breed of dog that would make a great companion for active families," AKC Executive Secretary Gina DiNardo said in a press release.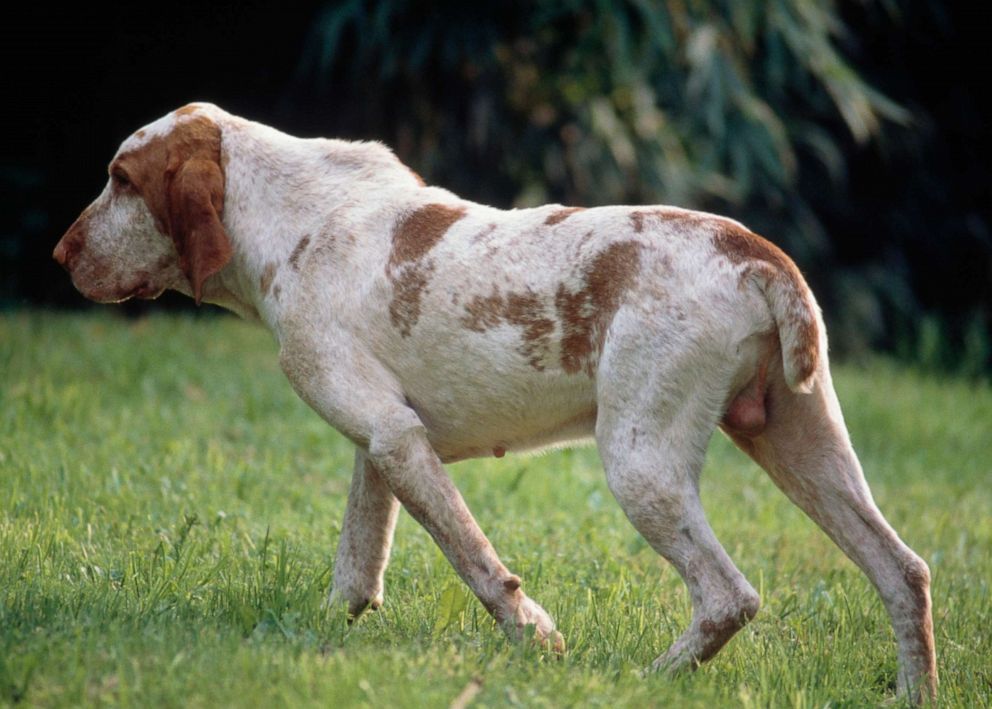 Two shining examples of the breed, Nigel and Beretta, joined "GMA" Wednesday to mark the occasion.
Brandi Hunter Munden, VP of public relations and communications for the AKC, who accompanied the dogs explained more of what it takes to become an AKC breed and more about this unique Italian-born dog.
"First and foremost you want to have a national parent club charged with protecting the breed. They create the breed standard," she said. "You have to have a pedigree. Every dog in our registry has at least three generations of pedigree in it ... they also have to be in a certain number of householes in the country, because the goal of any of this is preservation."
While this recognition is new, the breed, which is native to Italy, dates back to the fourth or fifth century, according to the AKC.
The dogs are known as hunters, pointers and retrievers developed to accommodate a hunter's needs, and the breed joins the sporting group, with the opportunity to compete at AKC's 22,000 sports and events.
To be recognized by AKC, "there must be an active following and interest in the breed by owners in the U.S. and an established breed club of responsible owners and breeders," according to the organization. "There also must be a sufficient population of dogs in the United States geographically distributed throughout the country."
Munden said this particular hunting and retrieving breed will max out at 90 pounds and hailed it as "the consummate companion-type breed" that is also "excellent with families" because they are "extremely intelligent and form wonderful bonds with children."
If you're thinking of adopting a Bracco Italiano, they are known to be sensitive and gentle-natured, and become close friends with children.
"The breed loves people and would be best suited for a family that can give it the love and attention it needs," DiNardo said. "We always encourage people to do their research to find the right breed for their lifestyle."