A college student's broadcasting reel has racked up millions of views after he tweeted it in hopes of landing his first job.
David Schiele, 22, shared the digital resume onto Twitter on Sunday, and has since received 61,000 retweets including messages from influencers in the industry.
"Quite honestly, I just wanted more eyes on my reel," Schiele told "Good Morning America." "I wasn't saying, 'lets go viral,' but it was cool. I'm thankful for everybody that did retweet it because they didn't have to."
Schiele is expected to graduate from Georgia State University on Dec. 12. He majored in journalism with an a minor in African-American studies.
He hopes to become a sports broadcast journalist.
"I remember my grandma saying that when I was a baby, every time football came on the screen I got super excited," Schiele said. "It just fills me with joy. For somebody to make money being around sports and to get paid for that…to me, that sounds like a dream come true.
Schiele has covered a wide variety of sporting events in and outside his school through GSTV, Georgia State University's student-run television station. He started as a volunteer reporter and was later hired as a team leader of the show "Primetime Sportz," he said.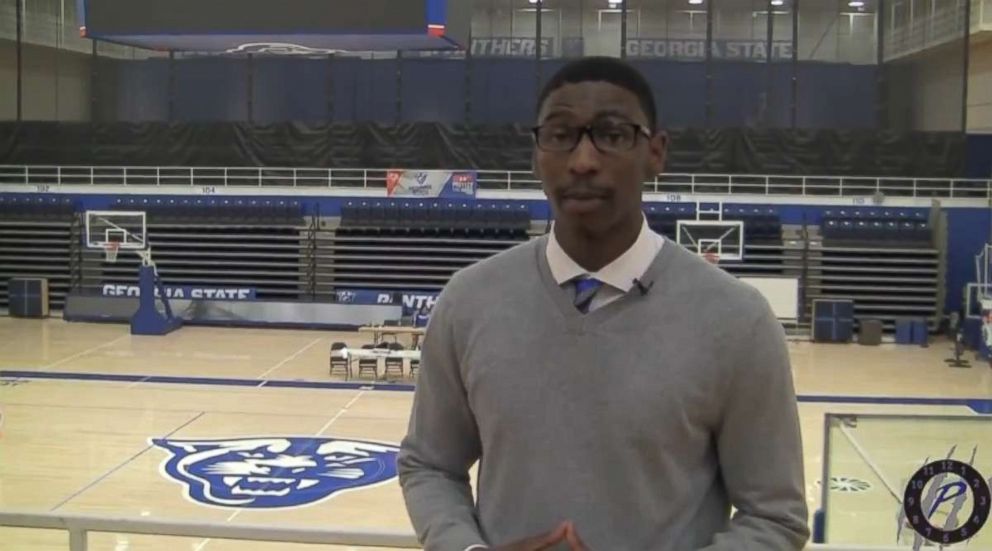 Schiele has reported on football, hockey, basketball, men's and women's baseball, volleyball, professional wrestling, NCAA and NASCAR tournaments. He also did a story about a women's professional football team, for which he won the award for Best Television Journalist at the Southeast Journalism Conference in 2016.
But with graduation approaching, Schiele is vying for a job at a big news organization.
After tweeting his reel, he received positive feedback and retweets from the likes of Keith Olbermann of ESPN, Phil Murphy of ESPN, Elle Duncan, a sports anchor for ESPN, Steve Wyche of the NFL Network, Taylor Rooks of Bleacher Report and Turner Sports, Maria Taylor, a sports analyst and reporter for ESPN, rapper Lil Yachty and Robin Roberts, anchor of ABC's "Good Morning America."
"I am so thankful that they said I have the talent and they believe I can make it," Schiele said of his supporters. "That's affirmation. And Robin Roberts, absolutely the best. There is just no topping that."
Schiele has not received any official offers yet, but he said that he's in contact with recruiters.
He hopes to inspire other college students to "put yourself out there."
"You have to find something about you that's going to stand out," he said. "Like my mentor says, all you need is one "yes." When you get that one yes, continue to work hard and don't let anybody tell you that you are not good enough and can't do something. Keep your head forward and keep challenging yourself in getting better."