Now you can dress up your American Girl doll to look like the real-life health care superheroes on the front lines of the COVID-19 pandemic.
American Girl is honoring health care workers with a new, special edition #ThankYouHeroes scrubs outfit.
The limited-edition outfit includes pink scrub pants, a colorful top, slip-on shoes and a matching fabric face mask that will fit any American Girl doll.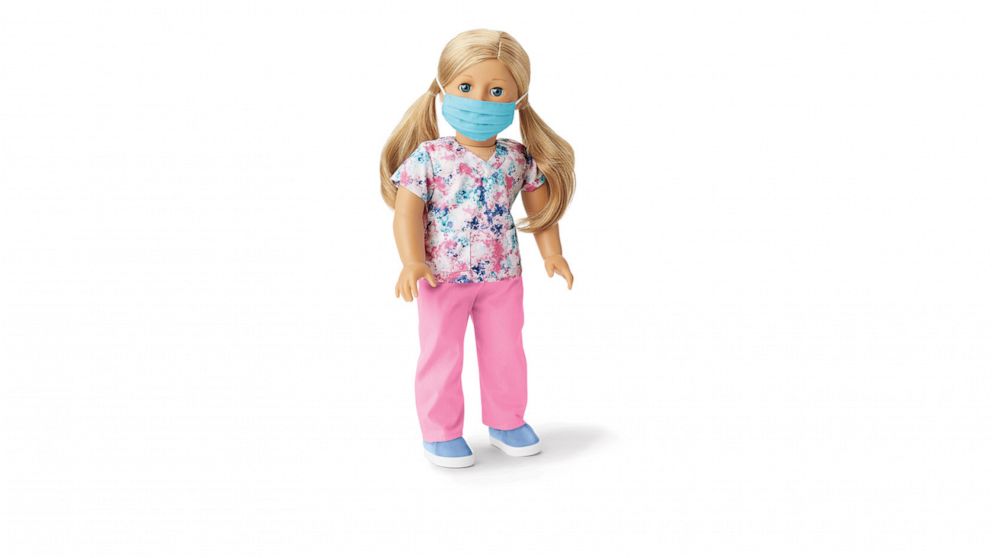 "At American Girl, we've always celebrated the idea of acting with courage and compassion," general manager Jamie Cygielman said in a statement. "That's why we're proud to honor dedicated healthcare workers and other heroes who play critical roles in helping our friends, families and communities every day."
For each special-edition American Girl outfit sold, the brand will donate one doll craft activity book to the First Responders Children's Foundation.
"Partnering with First Responders Children's Foundation enables us to support the children of these heroes and provide a platform to recognize their dedication and service," said Cygielman.
The beloved children's brand joins Mattel's #ThankYouHeroes program, which also honors front-line workers and benefits a charity for first responders. Brands like Fisher-Price and Barbie have also announced their own exclusive #ThankYouHeroes lines.
The American Girl #ThankYouHeroes Scrubs outfit retails at $24 and is available for pre-order on the brand's website. It is expected to ship in August 2020.