Go glam with these 3 easy DIY pumpkin ideas
Ditch the carving tools and dazzle your trick-or-treaters this Halloween with these pretty, no-carve pumpkins.
"Good Morning America" worked with author, caterer and event planner Mary Giuliani to pull off three creations.
Here's how to do it.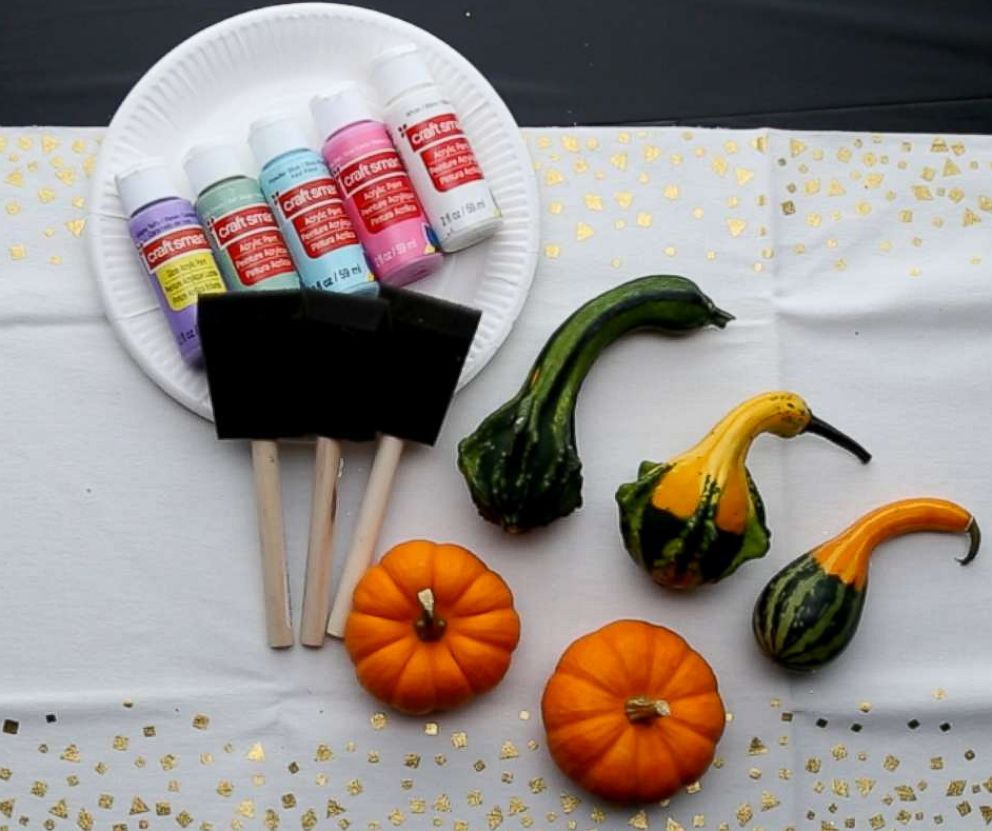 Play with pastels
What you need:
Matte paint in pastel-y shades. We chose lavender, sage and power pink and blue.
Paint sponges.
How-to:
Mix white paint with pastel paint to achieve a lighter color.
Coat pumpkins and gords in paint holding the stem down.
Set to dry.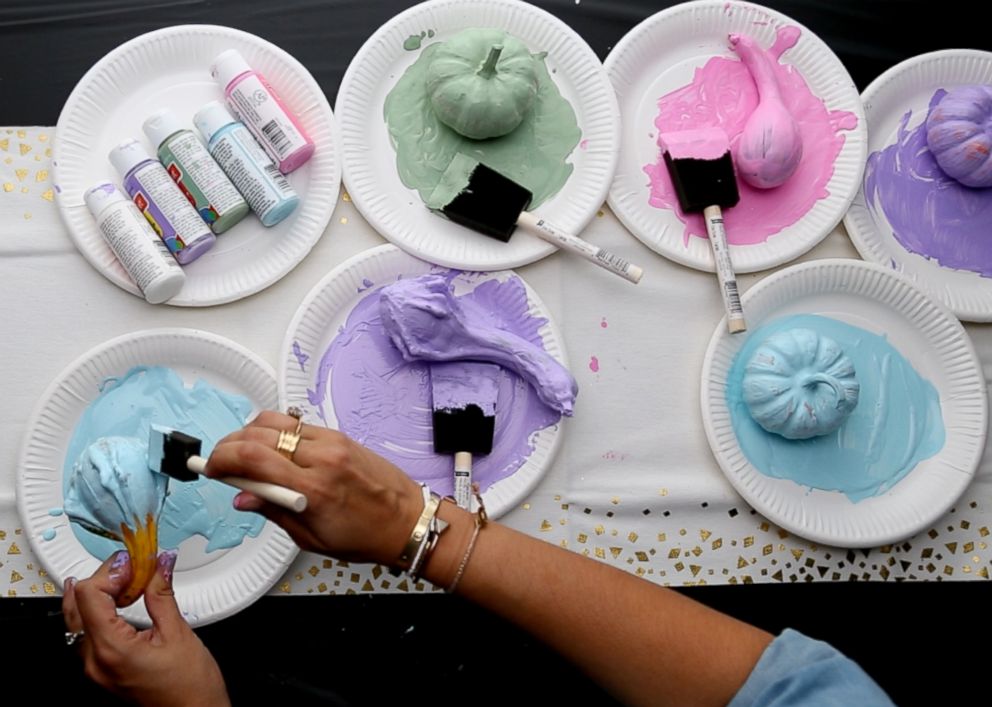 Tip:
Paint more than one coat after drying for maximum coverage.
Gourd-geous gems
What you need:
Metallic paints.
Paint sponges.
Add rhinestones.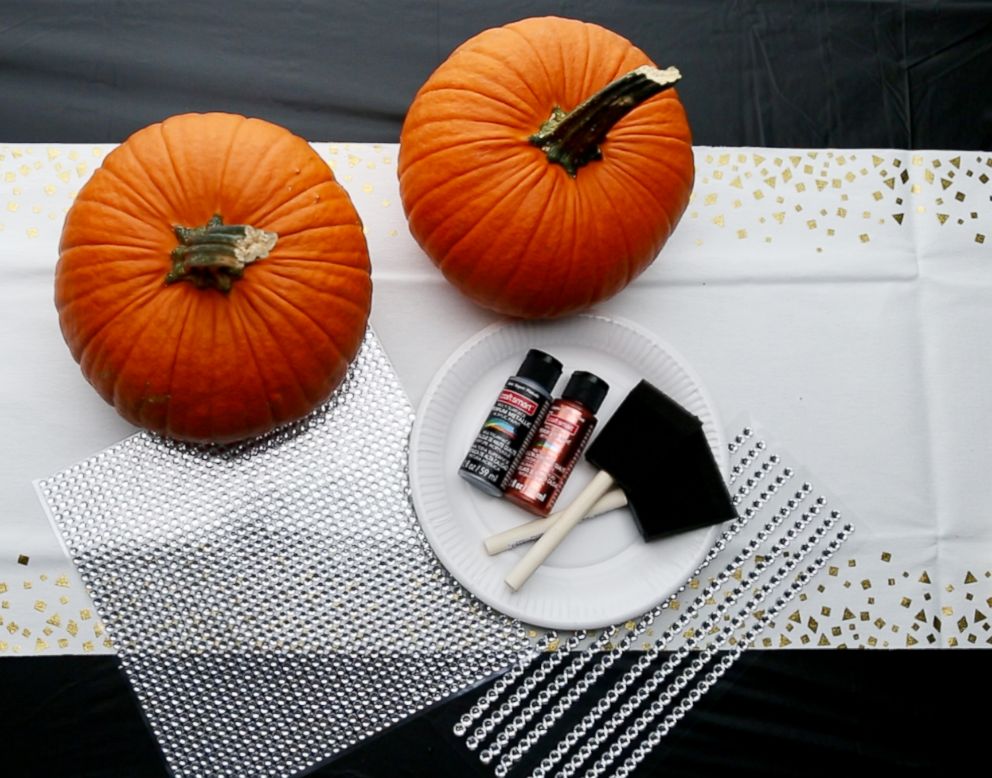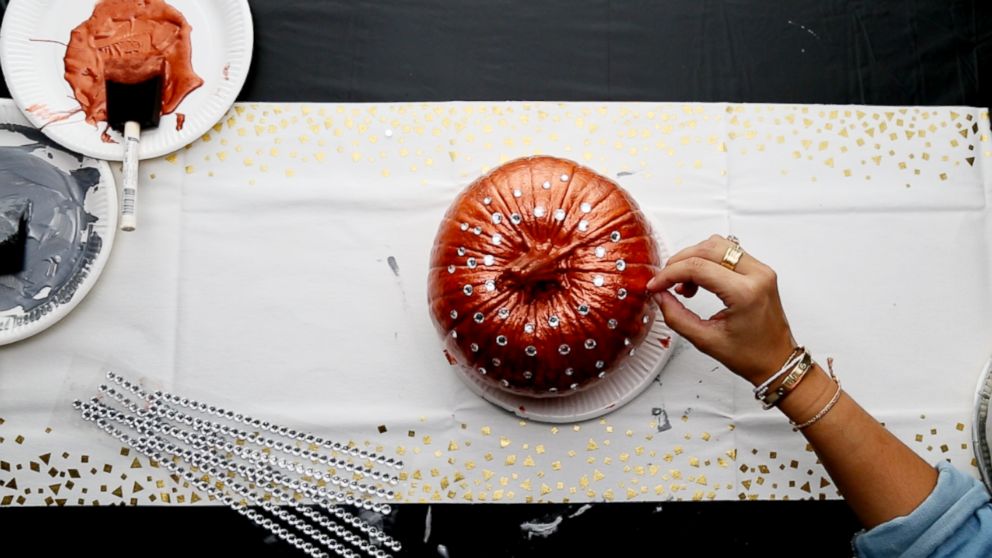 How-to:
Paint pumpkin with silver or bronze paint.
Let dry.
Add some bling.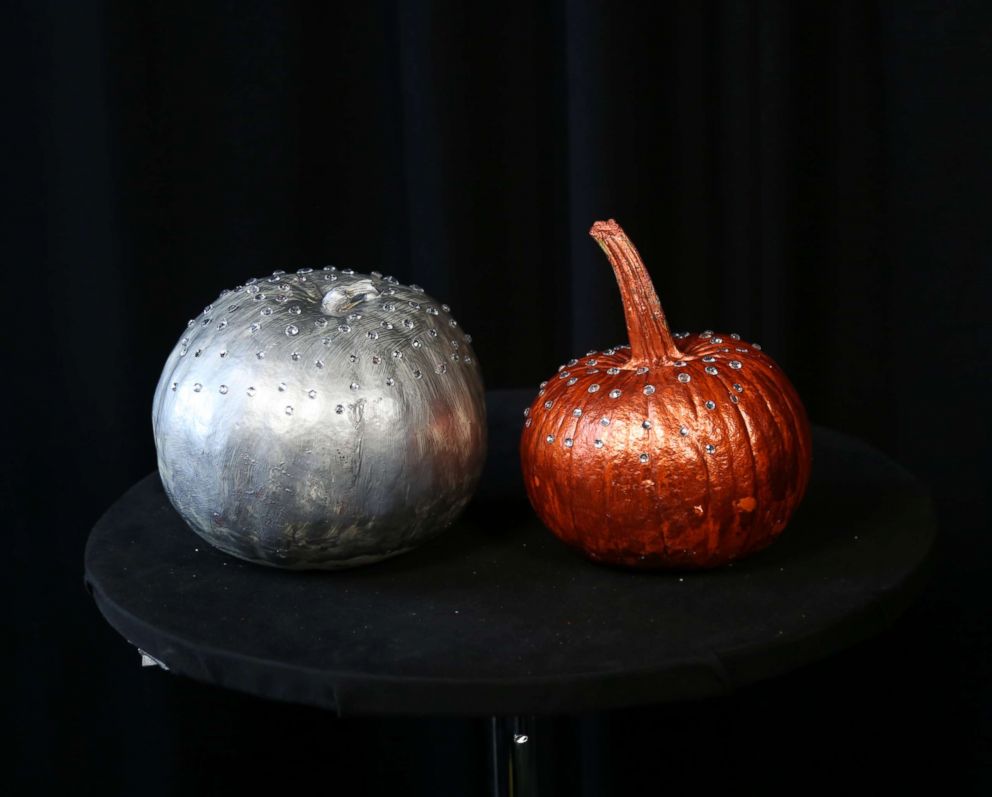 Tip:
Try adhesive rhinestones to avoid gluing.
All that glitters
What you need:
Masking tape.
Mod Podge or glue.
Glitter (any color of your choice).
Circle paint sponge.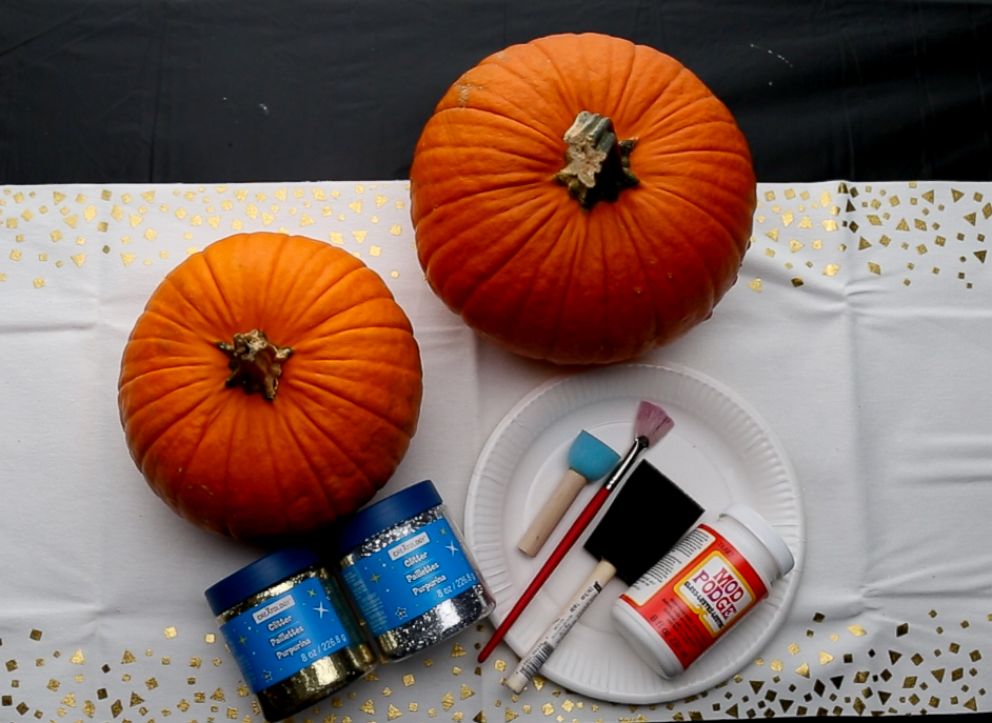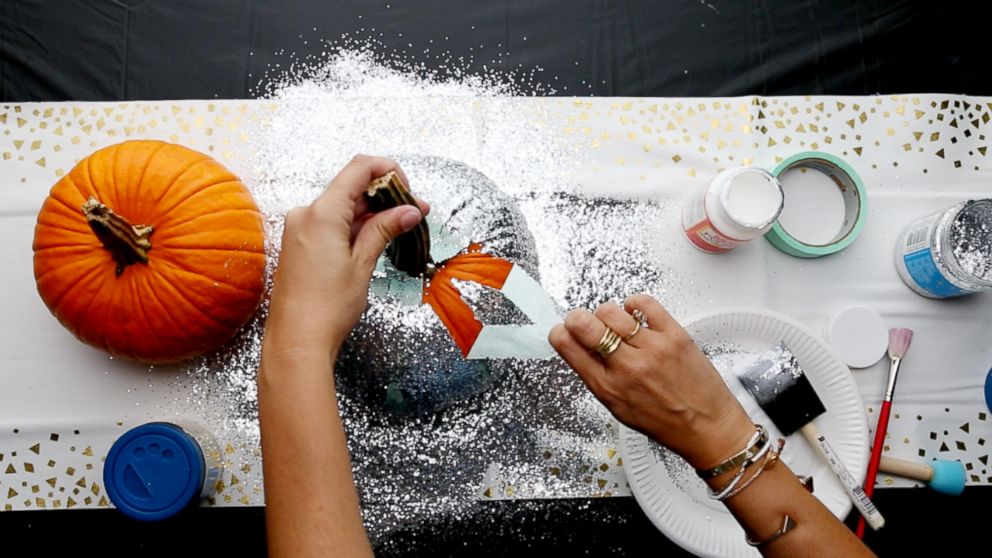 How-to:
For stripes-
Tape vertical stripes on pumpkin.
Paint Mod Podge or glue onto opposite sides of the tape.
Add lots of glitter.
Peel off tape.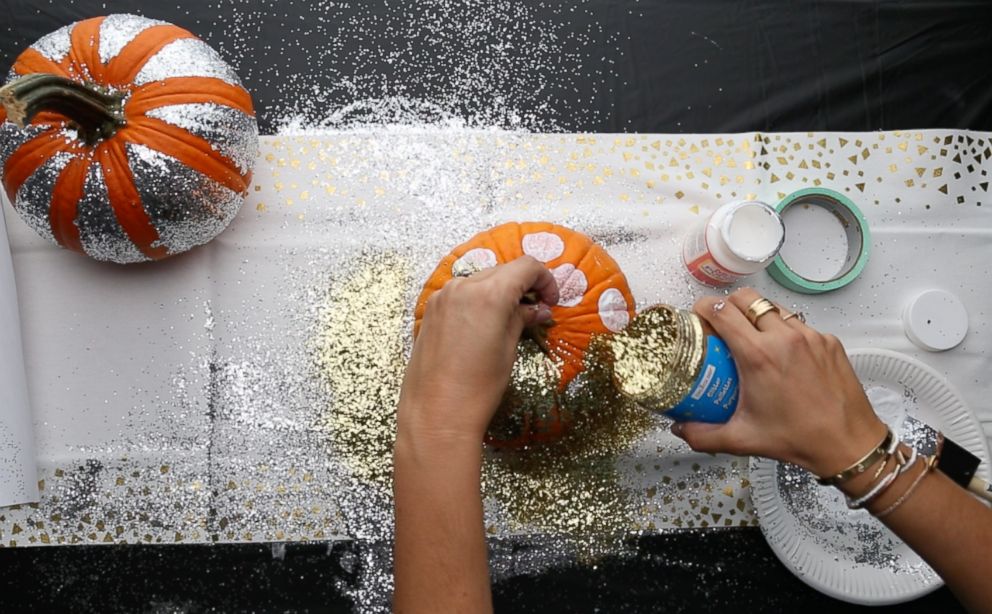 For dots-
Paint dots of glue onto pumpkin using the circle paint sponge.
Add more glitter.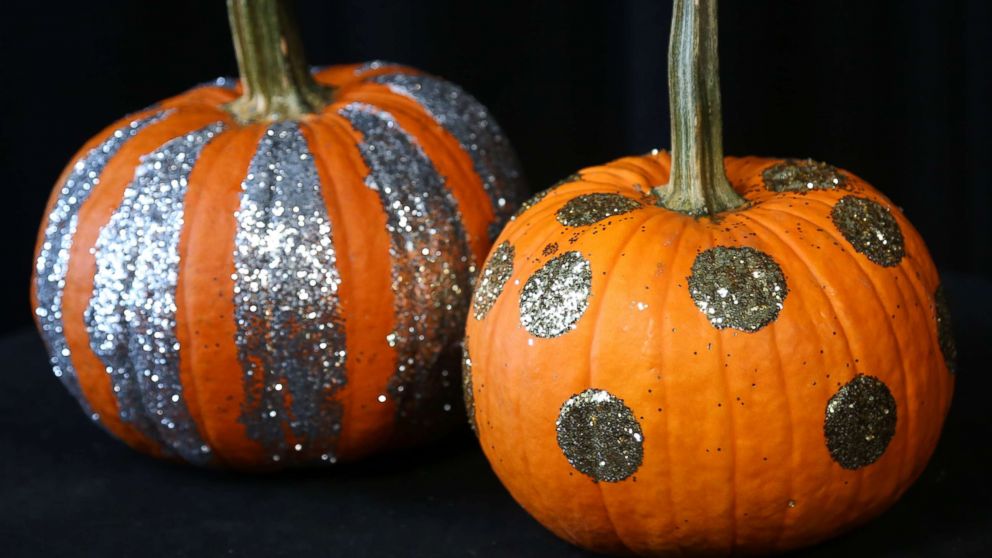 Tip:Work with glitter last. Sparkles may be the most fun, but they're the messiest.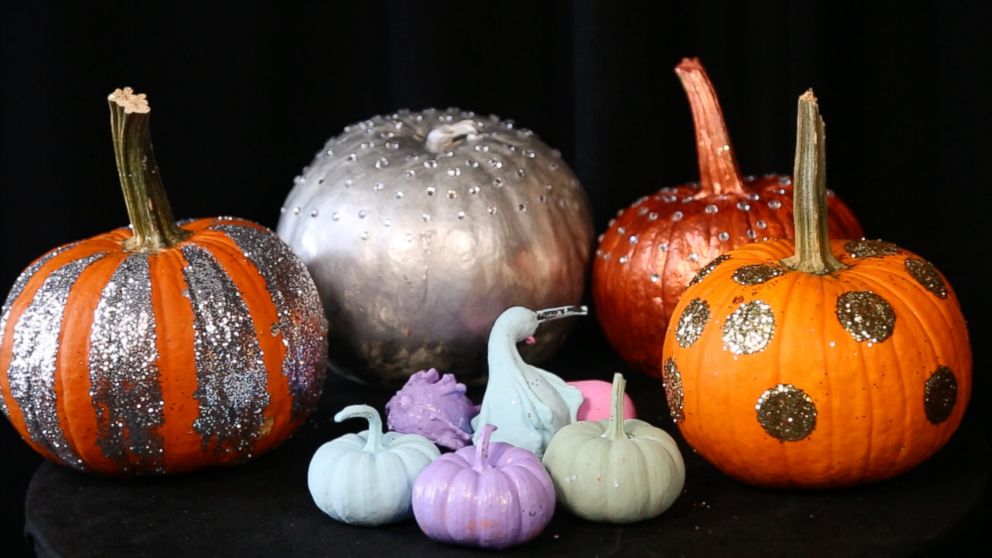 Follow Mary on her Instagram pages here: @mary_giuliani, @mgcevents