If you're looking for love this Valentine's Day, you may want to try listening for it instead. That's because dating app Hinge has been playing matchmaker with the help of user-uploaded audio clips.
Hinge was introduced back in 2012, and now boasts more than 800,000 paying users, according to the company. Users fill out a profile, complete with photos of themselves, as well as information about their age, sexual orientation, job and hobbies. Next, they answer a series of prompts, whic
h urge users to describe their best travel story, tell their best dad joke or reveal what's the key to their heart. Hinge then uses an algorithm to match users with what it thinks are other compatible people.
But Amelia Samson, an online content creator focused on dating culture, said that format can be restrictive.
"There's really such limited space for us to get to know each other on these apps. And it's really, really hard to represent yourself well [by] just typing," said Samson. "It's really, really easy to feel disconnected from the people that you're scrolling through."
Michelle Parsons, Hinge's chief product officer, said she recognizes the model isn't foolproof.
"About 65 to 70% of our users were having trouble assessing chemistry," Parsons told ABC Audio. "And so what ends up happening then is you use things like photos and the text to make these snap decisions that are very surface, right? All you're using is your one sense: your sight."
In October, Hinge introduced a new feature designed to engage a different sense: sound. Users can now upload 30-second audio clips to their profiles, in place of written responses to prompts.
"It's really the ability to go from a 2D text and photos, to something more three-dimensional," said Parsons. "Where you're able to actually hear someone's intonation, their humor, their personality, their vibe."
"If somebody's joking or if they're using sarcasm ... it gives them a new opportunity to show a fun part of their personality," said Samson. "So I think that that's why people are clicking on them a lot more."
More than a few Hinge users have clicked on a voice recording, in fact. According to Parsons, since October, "over one million of [Hinge's] users have now recorded and uploaded a voice prompt. And over 70% of users have actually played a voice prompt."
Hinge isn't the only tech platform to experiment with audio products recently. Clubhouse, an audio-only social network released in 2020, surged in popularity initially, but new downloads have now dropped precipitously. Twitter and Facebook have since rolled out similar audio-only features, called Spaces and Live Audio Rooms, respectively. Facebook said it's also working on a scrolling feed of short audio clips -- similar to TikTok, but without the video component.
When it comes to Hinge's foray into audio, Samson said not all voice recordings are especially effective.
"A lot of people will just hit record and not say anything," she said, adding that she thinks some users may feel obligated to upload a voice recording. The feature is optional, but it is displayed prominently in the app.
"I hear a lot of people be like, 'Well, I guess Hinge needs to hear my voice. So, uh, hey.' And just not answer the question," said Samson.
"It's like, 'Why are you wasting this opportunity? We have such limited real estate on our dating profiles,'" she said. "It's amazing to me that people don't put in all of their best effort to put their best foot forward in such a small amount of space."
But Parsons said her company has found that audio, if used correctly, can help one's dating life.
"If you have a voice prompt on your profile, you're 10% more likely to receive a like," said Parsons. "You're two times more likely to match with somebody, and you're 1.4 times more likely to actually go out on a date with somebody."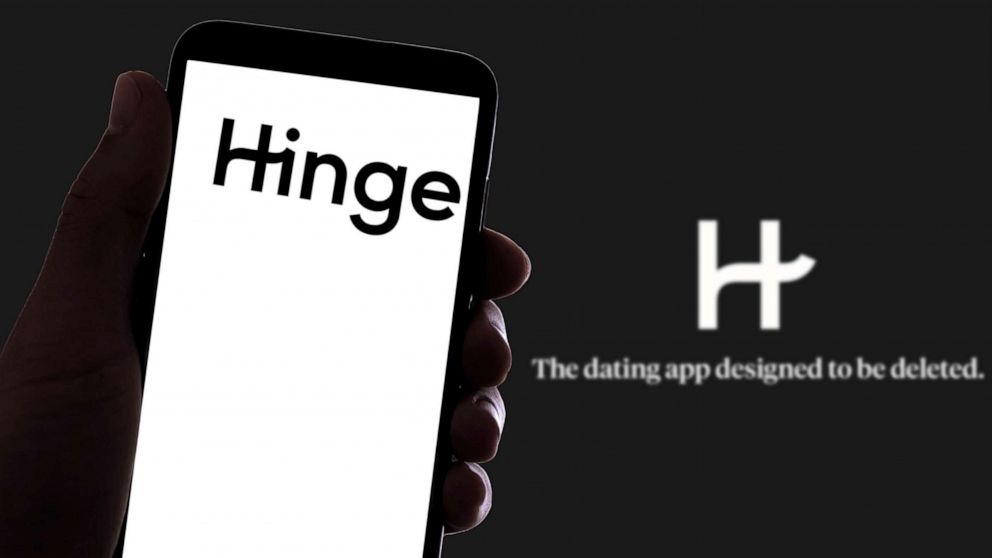 She said that authenticity is key to crafting an effective voice prompt.
"It's a lot harder to hack your voice, so if you're not being authentic or fully you, it's going to come through a lot more than in photos and in text," Parsons said.
"Show a part of your personality that you like," advised Samson. "Make a good effort to be funny or say something interesting about yourself because we're inundated with these profiles ... so whatever you can do that helps you stick out, just do it, you know? You have so little to lose and so much to gain just by having fun with it."
Some Hinge users have even added clips of songs to their voice prompts, allowing potential matches to listen to music while reading their profile.
"I've heard a lot of 'Careless Whisper,'" said Samson, referencing George Michael's 1984 love ballad.
"I can't imagine a better song to be listening to when you're scrolling through a dating profile."
Mike Dobuski reports for ABC News Radio: