How ChatGPT is making its way into classrooms
With the rise of artificial intelligence programs like ChatGPT, some teachers are concerned about plagiarism and cheating among students, leading some school districts to ban them.
Other teachers like Donnie Piercey, who instructs fifth graders in Lexington, Kentucky, are taking a different approach and turning to the online tool to help in the classroom.
"Like every other educator, I had that concern. Is this something that students are only going to use to cheat? So I started to think about like, 'OK, what role is AI -- artificial intelligence -- going to play in the classroom?'" Piercey, the 2021 Kentucky Teacher of the Year, told "Good Morning America." "And the more that I thought about it, I realized that there's a lot more good that can come about through AI as opposed to negative things that can come in the classroom."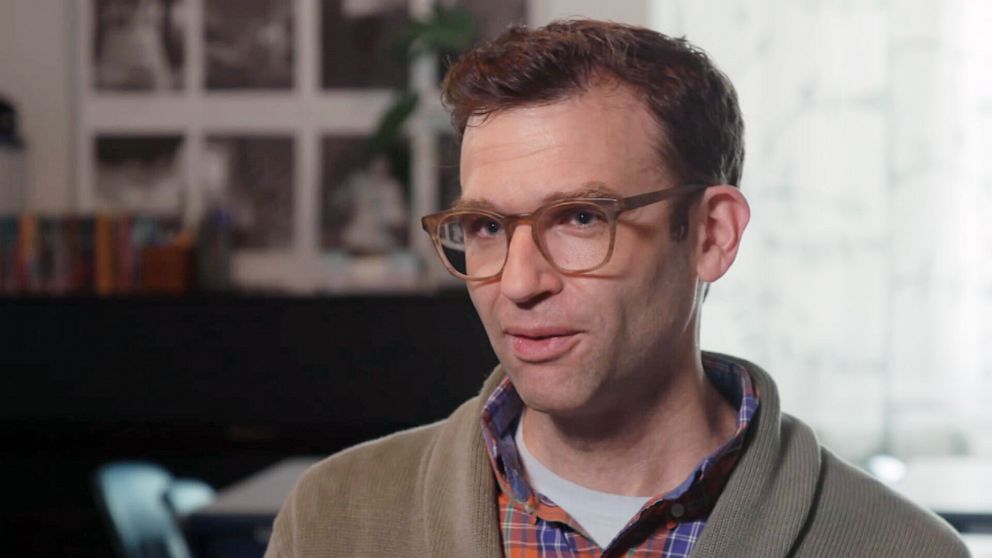 ChatGPT, short for Chat Generative Pre-Trained Transformer, refers to an online chatbot service developed by the artificial intelligence company OpenAI. Users can type in complex questions and queries, similar to a search engine, and ask the computer program to generate answers, information and even poetry.
Piercey decided to give ChatGPT a try and now uses the chatbot to generate prompts and exercises for students. For example, Piercey welcomed "GMA" into his classroom and demonstrated how he used ChatGPT to create paragraphs that he then used in a grammar exercise with students, asking them to determine whether the text was written by ChatGPT or their classmates. He has also used ChatGPT to generate personalized plays, which he then turned into reading exercises for students.
The veteran teacher said ChatGPT has its benefits and has helped bring out students' interest and creativity as well.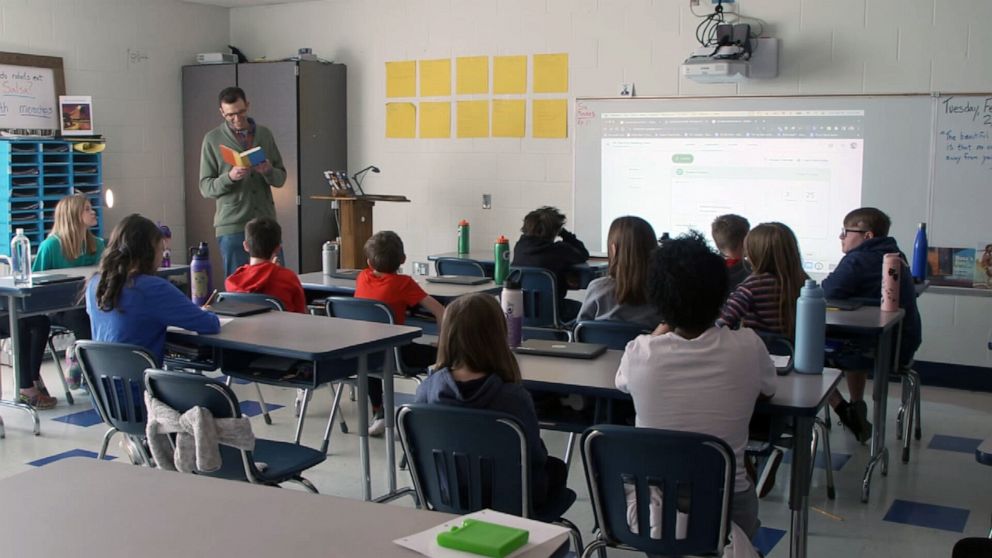 "The big thing that I've looked for as a teacher over the last 17 years is what things can I bring into my lessons that inspires my students to be creative. With AI, with ChatGPT, I've always looked for a way that I can use this tool to inspire my students to become better students, to really master content," Piercey said.
Some of Piercey's students say they think ChatGPT is here to stay and are open to embracing the tool.
"If it keeps on expanding, that's basically typical for what this generation is doing right now," fifth grade student Isabella Whitice told "GMA."
"If you keep AI like, safe, it's going to be really helpful," fellow fifth grade student Caleb Roberts added.
Across the country in Oregon, Tobin and Cherie Shields teach high schoolers and college students and have also been utilizing ChatGPT in their instruction.
"It's going to make our educational system more accurate and it's going to make it more interesting and more accessible and more creative, where I think a lot of educators think it's going to do the opposite," Tobin Shields told "GMA."
Cherie Shields recently wrote an opinion article for "Education Week" defending the use of the AI tool.
"I do think employers in the future are going to be asking employees to work with AI," she told "GMA." "It's just a life skill that we are going to have to perpetuate forward if we want our students to be viable in the workplace."
Some schools, teachers voice concern about ChatGPT
One of the features of ChatGPT and other similar services is its ability to come up with answers and perform simple tasks -- draft an email or outline in seconds, for instance -- but that usability and the convenience factor worries some educators who say the AI technology could lead to more cheating among students.
Randi Weingarten, the president of the American Federation of Teachers, one of the largest teachers unions in the country, previously told "GMA" she was concerned about the rise of ChatGPT and AI tools in schools.
"It is scary because as schoolteachers, we want kids to write in full paragraphs but we want it to be their original work," Weingarten said.
Some have already attempted to limit the use of ChatGPT in schools, including public school districts in New York City and Los Angeles.
Seattle Public Schools, meanwhile, banned ChatGPT in December but later reversed course and permitted teachers to use ChatGPT as a teaching tool.
"We can't afford to ignore it," district spokesperson Tim Robinson told the Associated Press in late January.
Speaking with Axios earlier in January, Robinson had said that the district was concerned students would be able to generate answers and content using the AI system rather than thinking through things themselves. "Original thought and original work is required of students, and the concern here is that sites like this can produce content that is not original," he said at that time.