NASA releases new video of Perseverance rover landing on Mars
Humans might make it to Mars one day, but NASA's newest rover, Perseverance, which touched down on the red planet last week, is getting a head start.
Now, users will be able to join Perseverance from the comfort of their own home!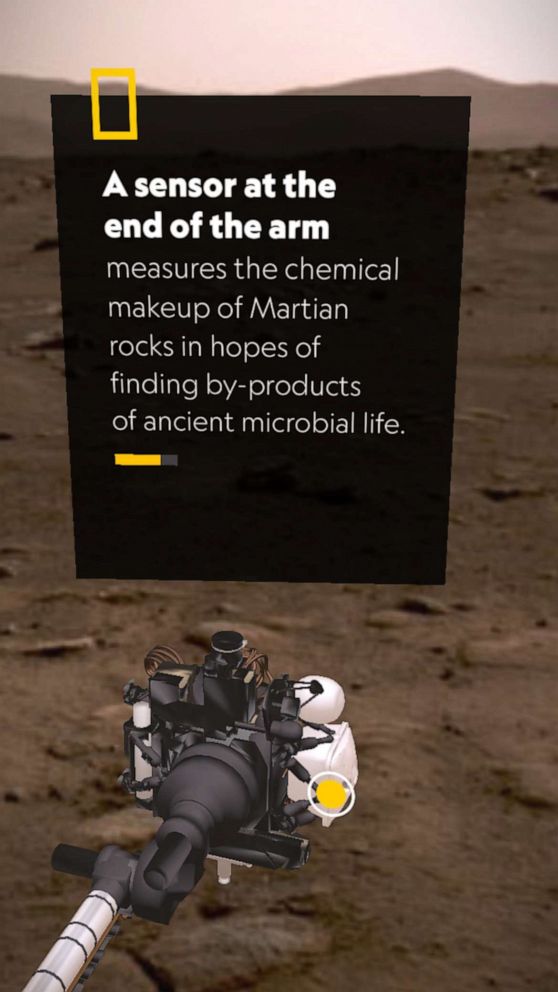 The out-of-this-world collaboration between National Geographic and NASA offers a new immersive augmented reality experience with a 360-degree panoramic view of Mars, all from the rover's perspective.
Through this new experience, users on Instagram and other social media platforms can see through the "eyes" of Perseverance, observing and searching for ancient signs of life while also operating its extremities. Yes, you can even take a selfie and share it with your followers.
"We have been collaborating closely with NASA on the filter itself since November and it is exciting for all of us to see this finally go live," said Josh Raab, director of Instagram for National Geographic. "We hope it will both entertain and enlighten users as to what the rover sees on Mars and demonstrate the incredibly important job it has."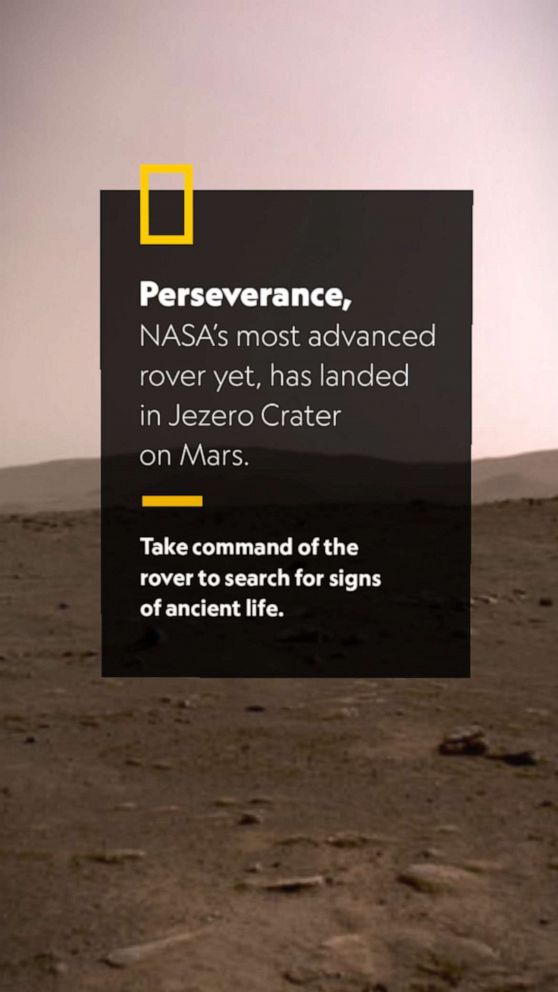 In July 2020, NASA launched Perseverance into the cosmos, hurtling straight toward Mars. After touchdown, the rover took photos and video footage of the environment, giving NASA a better glimpse of the red planet's surface. Perseverance is also collecting rock and soil samples to eventually be brought back to Earth for further research.
According to the Mars AR Activation team, the panorama of Jezero Crater will be the first time people will be able to see the view from Mars via the Perseverance rover.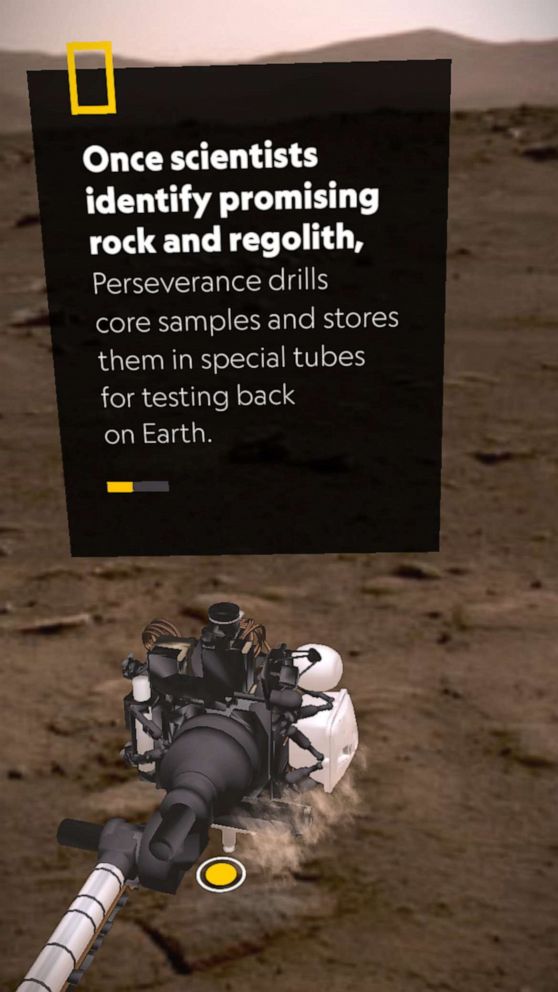 "When building the Mars AR, we wanted to leverage NASA's incredible scientific expertise and National Geographic's storytelling to let people feel like they made the journey to Mars with Perseverance," added Kaitlyn Mullin, senior immersive producer for National Geographic.
The team said they were able to design this experience by consulting scientists and engineers, including Roger Weins, Christina Diaz and Jim Bell, who built the robot, ensuring that it's as scientifically accurate as possible.
"For the first time, we get to experience what it's like to be a rover exploring an uncharted world," said Christina Hernandez, payload systems engineer for NASA's Perseverance Mars Rover. "With this new Instagram AR experience coupled with our recent EDL video and Mars audio data, not only can we see and listen to what it's like to be on Mars, but we can feel what it's like to be explorers ourselves!"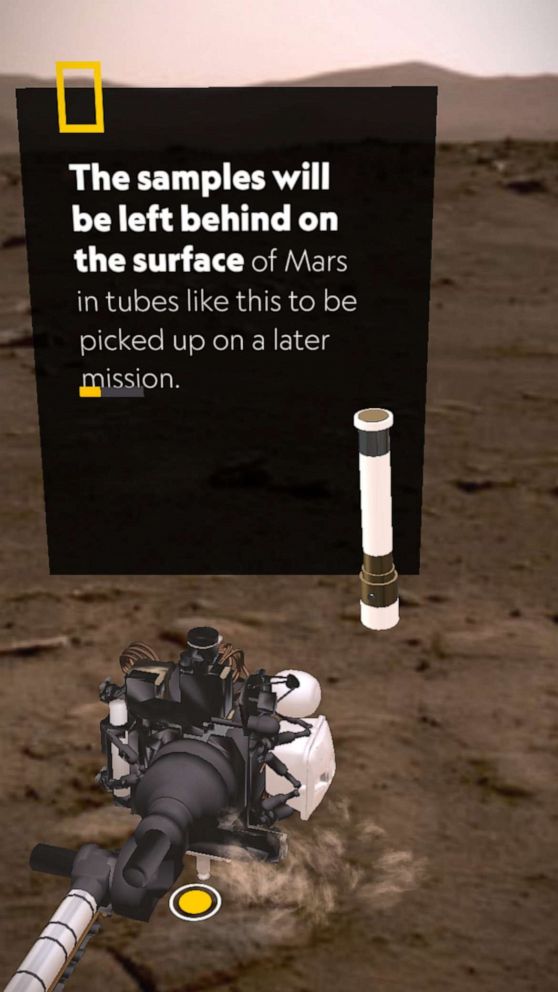 To participate in the immersive space experience, visit the National Geographic space hub, natgeo.com/space.
Disney is the parent company of National Geographic and "Good Morning America."