When you walk inside the Kroger grocery store in the Inglewood neighborhood of Nashville, Tennessee, you'll likely be greeted by a smiling woman named LaShenda Williams.
"I call all my customers 'my babies' and say, 'Good morning, it's a great day!'" she told ABC News.
Williams is a valued employee working as a self-checkout associate at Kroger. Just 10 months ago, however, things looked very different for her: Williams was living in her car in the parking lot outside the very same grocery store where she now works.
"I was going to the store to find something to eat and walking around the store," she said, "and I needed somewhere to sit and stay cool. I was like, 'It has to get better than this.'"
She was unemployed, hungry and homeless when she met Kroger hiring manager Jackie Vandal in January.
Vandal was hosting a hiring fair for the store and encouraged her to apply. As soon as she finished applying for the job, Vandal said she was hired.
"I knew there was a struggle, a hardship, but no, I didn't know she was living in her car at the time," Vandal told WKRN, an ABC affiliate in Nashville. "She is a fantastic worker. I wish I had 120 of her."
Williams immediately got to work and made an impact on customers and her fellow employees. She continued to work at the store through a tornado that devastated the community in early March and through the coronavirus pandemic when her job became essential.
Through it all, Williams continued to bring joy to work every day for her customers and team members, and continued to rely on her faith for her own strength.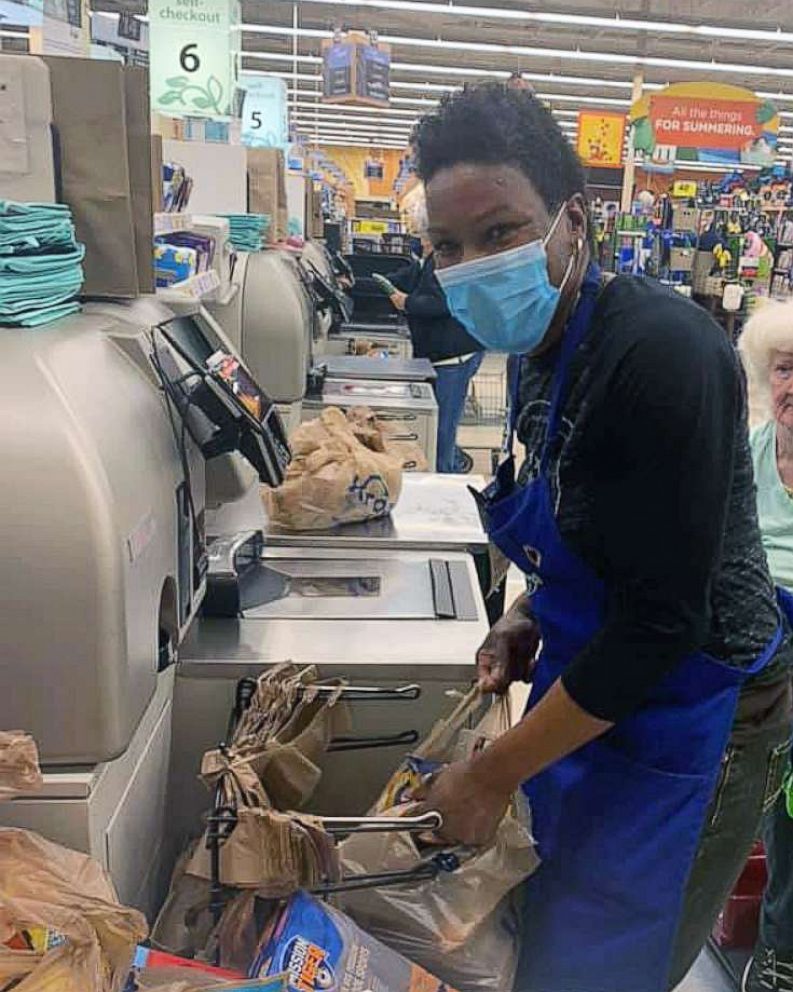 "Nobody knew what I was going through but God showed me how to be a blessing to others," she said.
"She has changed our lives," Vandal said. "We are more thankful, we are more appreciative, we are more happy -- we feed off that uplifting spirit she has."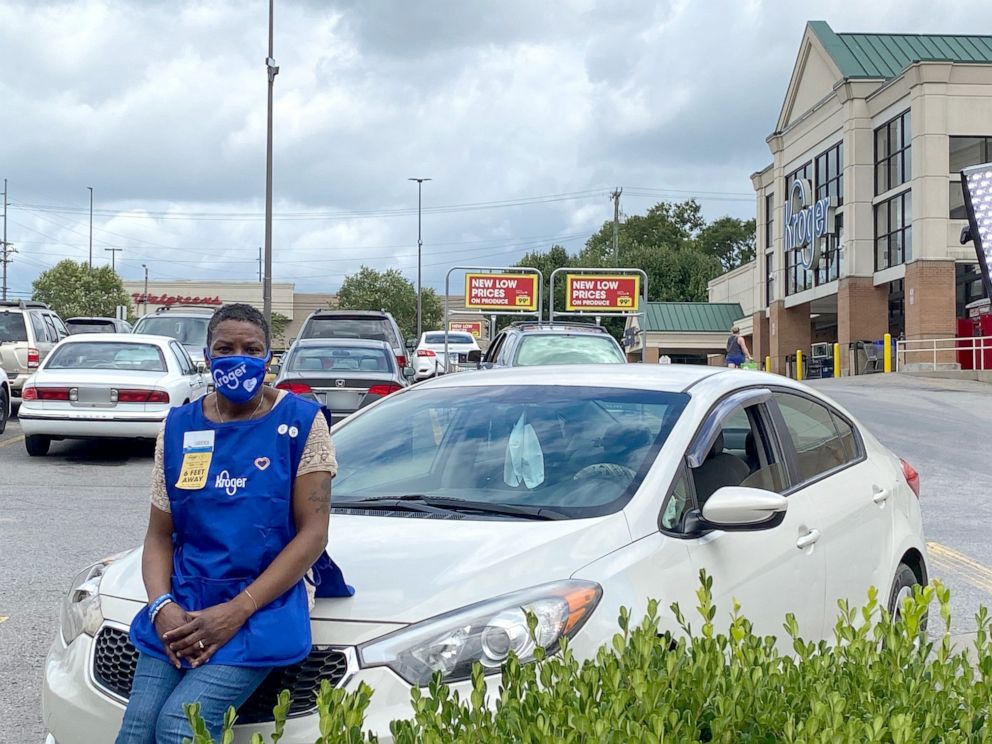 Customers such as Verlenteez Williams, who is a store regular, said it was her kindness that drew him in and that she is a "positive light." One day he was at the store and noticed she was down. He learned Williams had just moved into her own place but was worried about how she was going to make it all work.
He realized he had a few things he could donate to help her get started and thought he could post on the East Nashville Facebook page to find out if other people were willing to donate as well. The response was tremendous.
"I was thinking maybe we could find, like, a couple of chairs and stuff like that," Verlenteez Williams said. "But no, it was an outpouring of over 200 people and people are still trying to donate."
Verlenteez Williams helped facilitate delivery of items such as furniture, clothes, a queen-sized bed and kitchen appliances.
"Now she doesn't have to worry about it anymore," he said.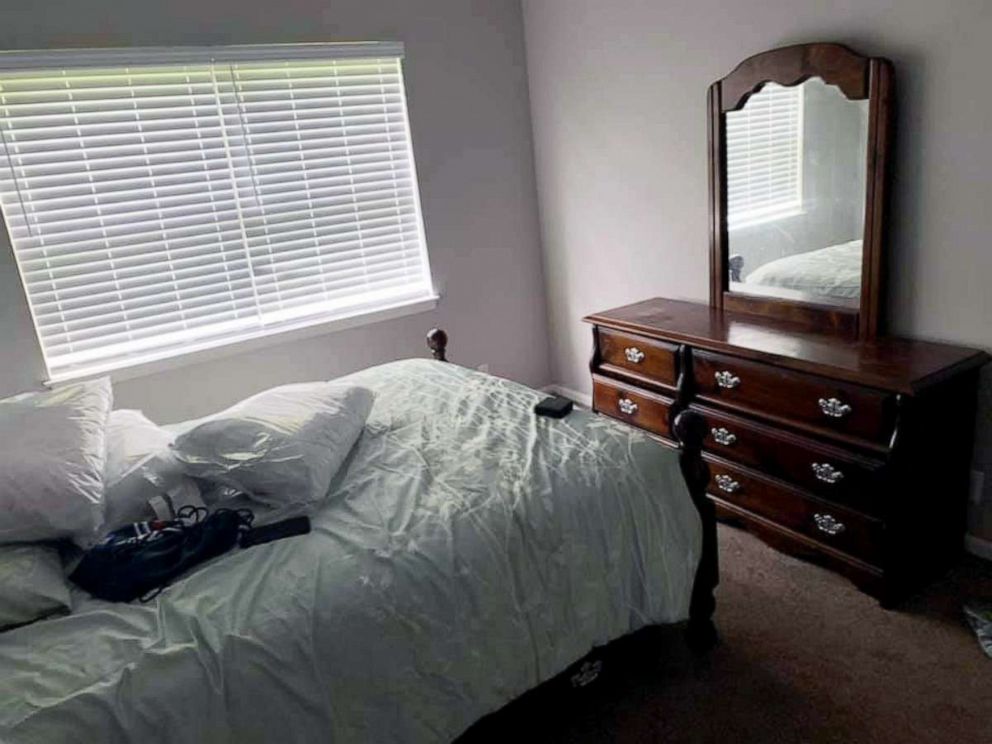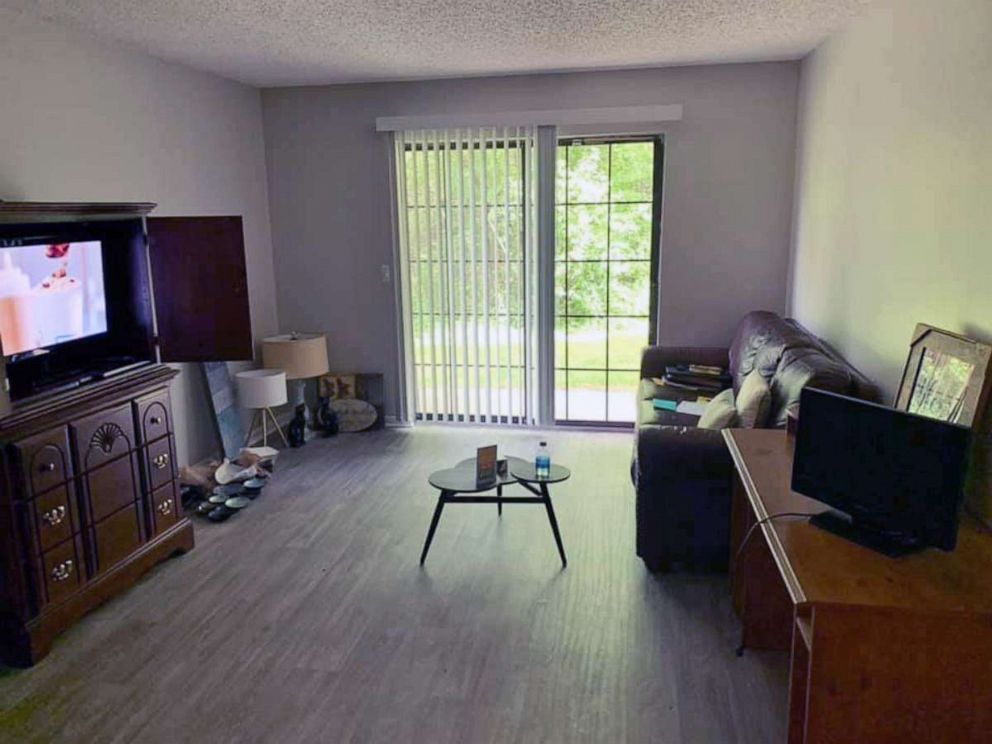 The outpouring of love and support is not lost on LaShenda Williams.
"I don't have to sleep in my car anymore," she said. "I'm brought to tears, I'm so blown away! People are still coming in and … asking, 'Have you eaten today, LaShenda?'"
"It feels good to get up every day and have peace," she continued. "I go to the fridge and realize all of this is mine and nobody can take it from me. I'm free and so happy."
As for Verlenteez Williams, he said he doesn't know anyone more deserving. "It's a reminder to be kind. Regardless of what's going on … be kind and you never know the impact you can have on someone's life," he said.
"I never knew what family was until I stepped into this place," LaShenda Williams said. "I cried in their arms. They prayed with me, they fed me, and till today they make me feel like I'm OK."