Meet Ray, 'GMA's' brand-new mascot
Rebecca Anderson/ABC News
After years of watching the most beloved mascots in the sports world stop by our show, "Good Morning America" unveiled its own brand-new mascot Thursday morning.
Ray, our yellow and blue friend, will spread the joy, heart and passion that "GMA" brings to its viewers every morning. The energy of parents waking their kids up for school each morning, the smell of fresh coffee brewing in the kitchen and the smiles of friends and family members that jumpstart each day are instilled in Ray's DNA.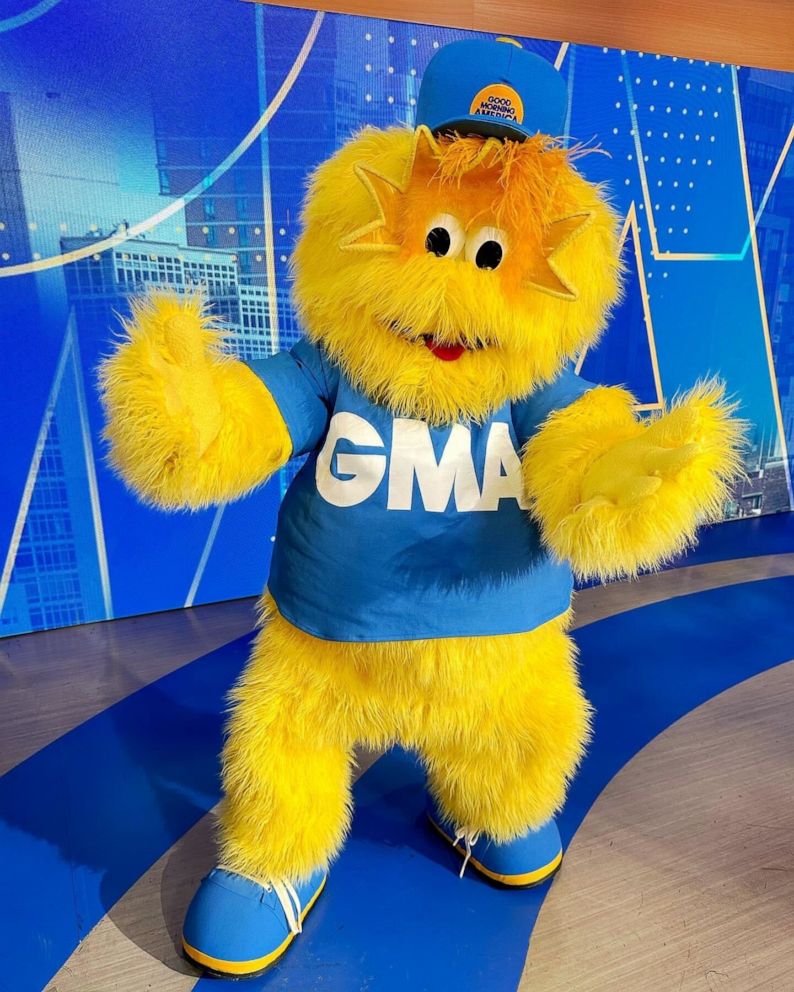 Here are a few things to know about Ray as we welcome him to the "GMA" family:
The name is inspired by a ray of sunshine
Ray is named after the electric energy that radiates from the sun each morning. Ray's bright, yellow color represents the spark that viewers feel each morning tuning into "GMA."
He is a ball of energy who is warm, approachable, cuddly, and even a little chaotic -- much like all of our lives.
Ray's origin story
Here's how Ray's "story" starts: as viewers across America turn on their TVs at 7 a.m. to tune into "GMA," the moment caused a power surge sparking a chain reaction and sending electricity from every household towards Times Square in New York City.
The energy is made up of the love, happiness, family, hope, kindness, strength and resilience that is present in every "GMA" viewer's home. This is the morning energy that makes the world go round, all coming together in one place and transforming into Ray.
He encapsulates all the energy of all of our viewers.
Dave Raymond, Tom Sapp and Randy Carfagno helped create Ray
Raymond has inspired the creation of more than 130 mascots, including the iconic mascot of the Philadelphia Flyers, Gritty. He has plenty of hands-on experience in the mascot world, serving for 16 years as the original Phillie Phanatic. With Raymond in the iconic green suit, the Phillie Fanatic gained massive popularity.
Tom Sapp, a professional mascot designer, sketched and designed Ray, and designer Randy Carfagno worked with a team to expertly craft the yellow and blue outfit Ray dons.
Mascots around the country welcomed Ray to "GMA"
Some of the country's most iconic mascots welcomed Ray to "GMA" this morning in a new video featuring Gritty, Benny the Bull from Chicago and Ellie the Elephant with New York Liberty.