Latest on Florida book ban
Pink has teamed up with the charity PEN America to take a stand against book bans in Florida, announcing on Instagram over the weekend that she plans to give away 1,000 banned books at each of her shows in the state on Nov. 14 and 15.
"Did you know there have been nearly 6,000 book bans since the fall of 2021? And nearly 40% of the books bans in the last school year occurred in Florida?" she wrote in the caption of a post promoting the book giveaway. "As a mom of two young readers, I can't imagine letting someone else decide what MY CHILDREN can and cannot read!"
In a statement, Pink added, "Books have held a special joy for me from the time I was a child, and that's why I am unwilling to stand by and watch while books are banned by schools. It's especially hateful to see authorities take aim at books about race and racism and against LGBTQ authors and those of color."
According to PEN America, Pink is giving away four books that have appeared on the nonprofit's Index of Banned Books: "The Family Book" by Todd Parr, "The Hill We Climb" by Amanda Gorman, "Beloved" by Toni Morrison and a book from the series "Girls Who Code," founded by Reshma Saujani.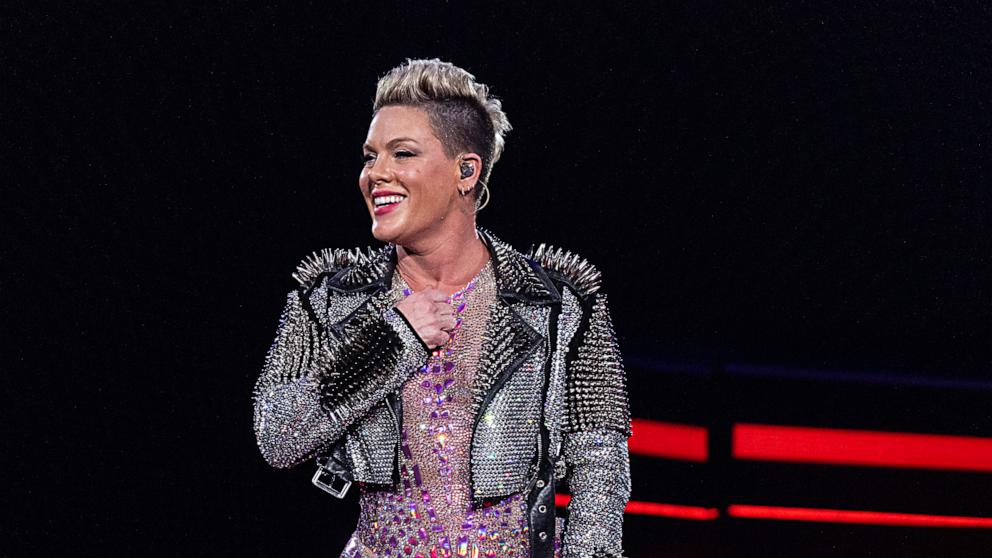 In a follow-up post Monday on X, formerly Twitter, Pink directed a message to those attacking her on social media for her stance on book bans and claiming that the banned books contain porn.
"Porn isn't my thing," she wrote. "Supporting freedom of speech is. Allowing hateful, narrow minded bigots to decide what all children can read is not my thing either. FREEDOM! MERICA!"
Legislation passed in Florida earlier this year, including the Parental Rights in Education Bill and Stop WOKE Act, has led to the removal of books in the state's classrooms that discuss hot-button topics such as sexual orientation, gender identity, race and diversity.
According to the American Library Association, there has been an uptick in banned books across the U.S. In Florida, there were challenges to 194 titles and 22 attempts to restrict access to books in the first eight months of 2023 alone.