'GMA' surprises public school teacher with school supplies, funding for dream projects
This back-to-school season, "GMA" is partnering with DonorsChoose to help support public school teachers across the country by raising funds for school supplies and classroom projects that the educators pick out themselves. Find out more about how you can participate in the #GivingMyAllGMA campaign and support a school in need at DonorsChoose.org.
Many public school teachers across the country are looking to go above and beyond to educate the next generation, and they're turning to DonorsChoose to raise money for school supplies and projects.
The non-profit crowdfunding website, which allows anyone to donate to projects posted by educators themselves, has funneled more than $730 million to teachers since 2000.
"About half the projects on our site are basics: paper, pencils, dictionaries, art supplies for an art teacher," DonorsChoose CEO Charles Best told ABC News' T.J. Holmes.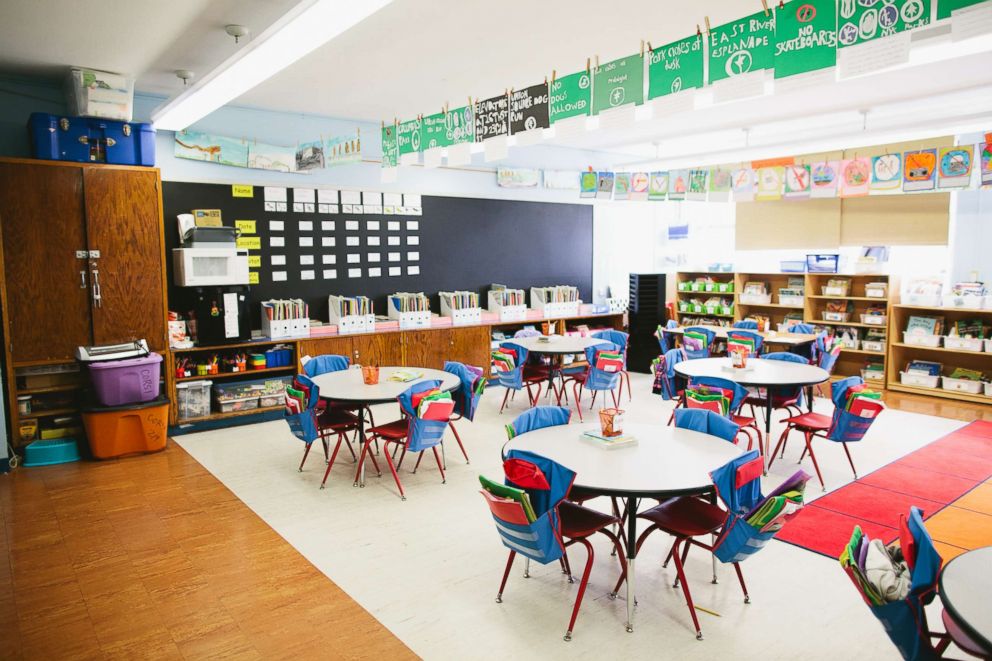 The other half of the projects are "dreams," Best added, such as "to take students to Washington, D.C., to do an incredible science experiment, to build a robot."
Jane Viau, a high school teacher at the Frederick Douglass Academy in the Harlem neighborhood of New York City, said she's raised "over $82,000 worth of resources that go directly into the hands" of her students.
"I want kids to come in and feel the energy and feel the brightness, and want to learn," she said.
Viau said the donors are from "all over the country," and for many teachers the site can be a major resource to fill funding gaps at a time when public school budgets are often tight.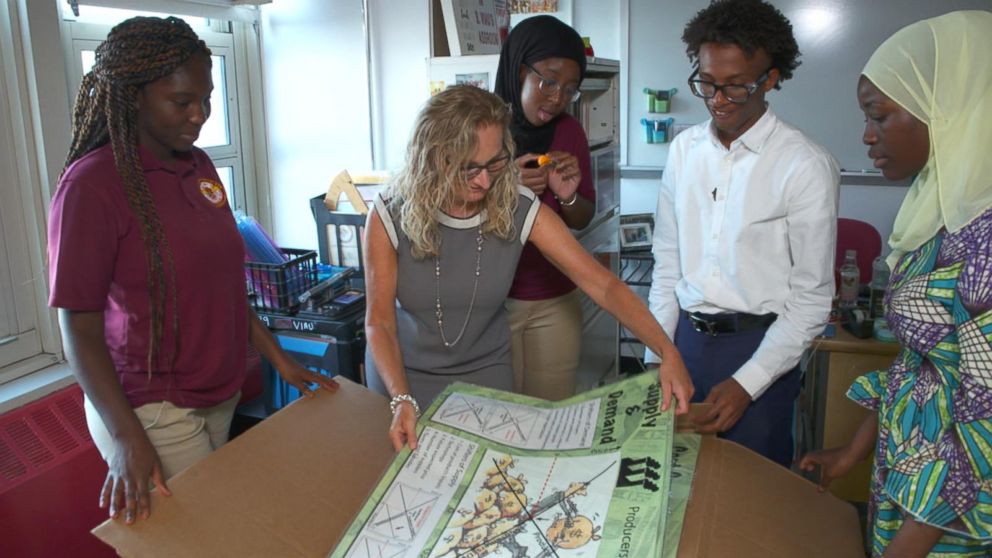 Over three-quarters of her students come from low-income households, Viau added.
Without the resources and projects she was able to fund using DonorsChoose, "I don't think the kids would have reached their full potential," Viau added. "They are hungry to learn, they're eager to learn. I want to instill in them that ability to persevere, and to not quit, and be determined, and have grit, and know that they can do hard stuff, because they can."
Viau just began her 17th year as a teacher. Before that, she worked on Wall Street as an investment banker. After the attacks of Sept. 11, 2001, she said she had a crisis of conscious, which led her into education.
"I sort of woke up, and I'm like ... 'Is this really what I want to be doing?'" she said. "I thought there's a whole world out there, there's a lot of good I can do, like how can I leave my mark on the world."
Shortly after, she found herself "in a classroom in Harlem teaching math," she said. "And that's what I've been doing very happily ever since."
Carlos James, one of Viau's former students, said he has been touched by the way strangers have shown that they care.
"Strangers coming out of their way to donate so an entire class can have a book," he said, "it opens up your eyes on like how much people really care about you."
Another former student of Viau's, Fati Fousseni, added that witnessing the generosity of donors "serves as an inspiration for me to give back if I can."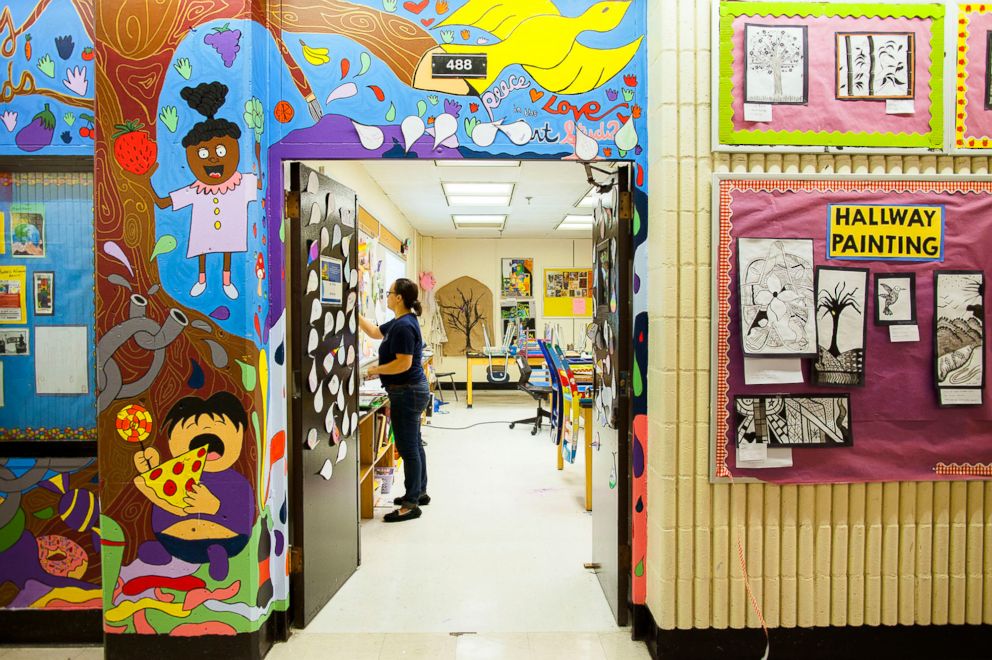 At least seven of her former students have gone on to give back, donating to projects at their old school.
Elsewhere across the country, public school teachers of all subjects have also shared how they have used the site to help make a difference in their community.
In Camden, New Jersey, Karen Borrelli-Luke told "GMA" that she turned to DonorsChoose to raise funds for students at Dr. Charles E. Brill Medical Arts High School, a small magnet high school that focuses on introducing young people to the medical field.
Located in an underprivileged community, Borrelli-Luke said that her budget for supplies for her student comes out to about 25 cents per child when divided up among the other teachers.
Still passionate about inspiring her students, Borrelli-Luke has been running a special program at the school known as "Chowhounds," which teaches students to learn about caring for animals and helps inspire future veterinarians to get a head start in their careers. Chowhounds is nearly entirely supported by strangers on DonorsChoose.
Music teacher Genein Letford at the New Academy Elementary school in Canoga Park, California, said she has had 54 projects funded on the site that include everything from buying musical instruments to taking students on college visits.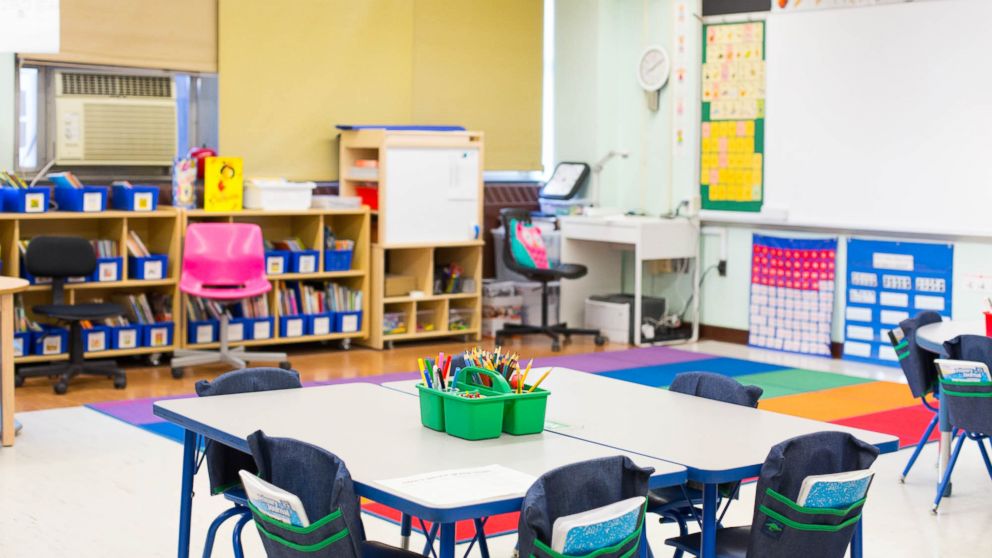 Elementary school teacher Damon Qualls from Greenville, South Carolina, said that after noticing many of the young boys in his class didn't have positive male role models, he turned to DonorsChoose to fund the "Men Who Read" program, which invites male community leaders to visit his students and read to them. He also raised money to buy his students blazers and ties.
Through DonorsChoose, educators across the country are making a difference in their communities and inspiring the next generation.
Viau called the strangers who support educational goals are "our angels."
"They help us create an oasis of hope in this room," she said, from her Harlem classroom. "When we come in this room, we know that anything is possible."
The Walt Disney Company, the parent company of ABC News, announced Friday it is donating $500,000 to DonorsChoose. The funds will support teachers participating in "Disney Musicals in Schools," a program that promotes theater and arts in schools nationwide.
The #GivingMyAllGMA campaign with "GMA" and DonorsChoose resulted in $426,000 and counting donated by more than 7,000 donors. Those donations fulfilled 1,468 teacher projects, according to DonorsChoose.