So you're thinking about finding a furry friend to become best buds with, yay! Before you fall in puppy love, it's important to figure what type of dog best fits into your lifestyle.
"A common myth is that you can't adopt a puppy at a shelter," Animal Haven marketing director Shannon Kirkman told "Good Morning America." "We see puppies, middle-age dogs and senior dogs all rescued so you can really get whatever you want."
Just as there are a lot of different ways we lead our lives, there are hundreds of dog breeds, each requiring different measures of care. We spoke with Rover.com celebrity trainer Nicole Ellis on how to find the pawfect pup for your lifestyle.
You might want to run with the big dogs if you lead an active lifestyle.
"A bigger dog is going to be able to run more and keep up more," Ellis told GMA. "Some active breeds to consider would be our retrievers, malinois and shepherds."
But bigger isn't always better when it comes to finding an active pup.
"I have two poodle mixes that paddle board and hike with me," said Ellis. "It's all about wanting a high-energy and enthusiastic pup."
If you're more of a couch potato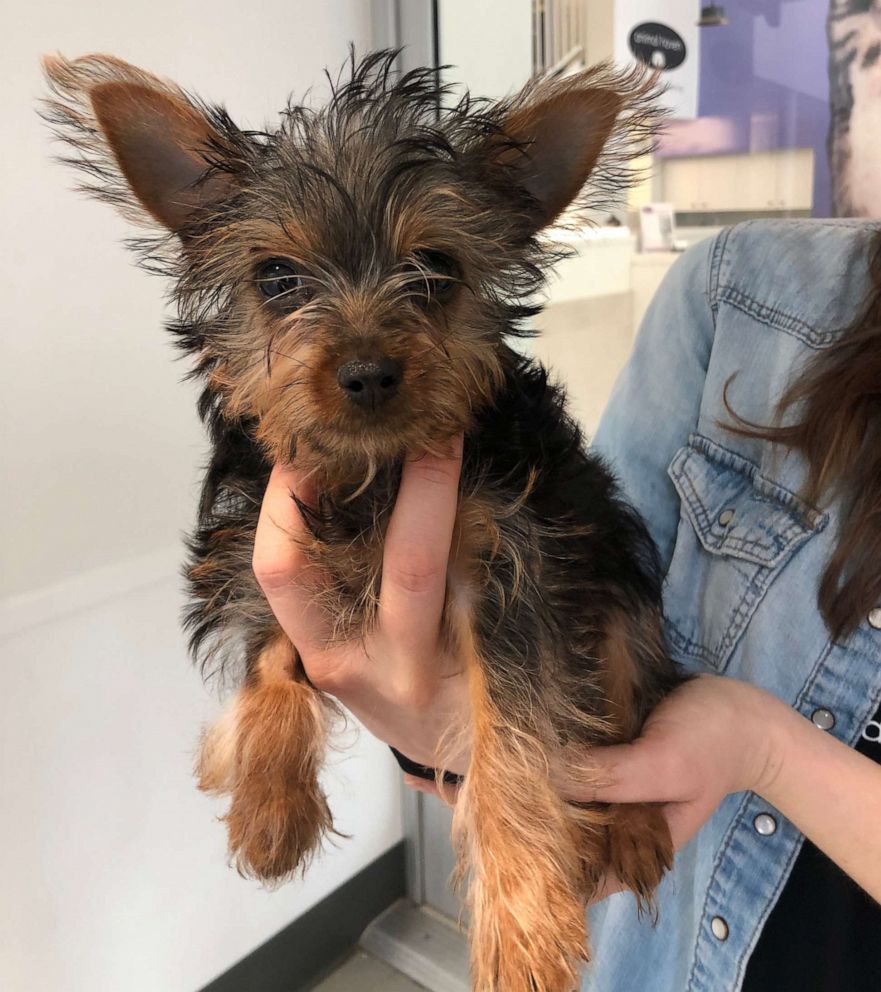 If you're looking for a cuddle bug, consider a pup like the yorkie above to snuggle up with.
"Both big and little dogs are great," said Ellis.
Whether you're the type to work from home or are just looking for a Netflix and cuddle companion, it's all about the dog's disposition.
"From pitbulls to malteses, talk to your local animal shelter to find a calm dog that is going to fit your lifestyle," Ellis told "GMA."
You're a workaholic
If you're a workaholic that wants to be turned into a pupaholic, you might want to consider a senior pet that has a lot less energy and will be happy hanging out in their dog bed while you're busy working.
"I'm a big fan of some chiwawas and poodle mixes," said Ellis. "But there are also some bigger dogs like pitbulls that are nice and calm and relaxed."
Senior pups also require a lot less maintenance financially. According to Rover.com, the one-time cost of getting a new puppy vs a senior dog is about $1,500 more.
"You're going to need more vaccinations in the beginning, you're spending more on potty training and crate training," said Ellis.
Treats were also included in the budget because you're new pet will of course be a very good boy.
You're a city dweller
You're barking up the wrong tree if you think you can't have a big dog in an apartment.
"Contrary to popular belief, large dogs are sometimes perfect," said Ellis.
It all depends on the dog's energy level.
"Larger dogs such as mastiffs and pitbull mixes relax easily and are happy and content just chilling on your living room floor and don't always need such a big living area," said Ellis.
If you're big on city living, a nice, long walk is all you need to tire your pup out for the day.
If you want to tote your fur baby around all day, you will definitely want to consider a smaller dog that's under 20 pounds.
"Not all forms of transportation allow bigger pets," Ellis reminded us. "You might want to consider a pekingese, a shitzu mix, los apso and poodle mixes."
Get googling to find a shelter to help you pick out the pawfect pet to fit your lifestyle.