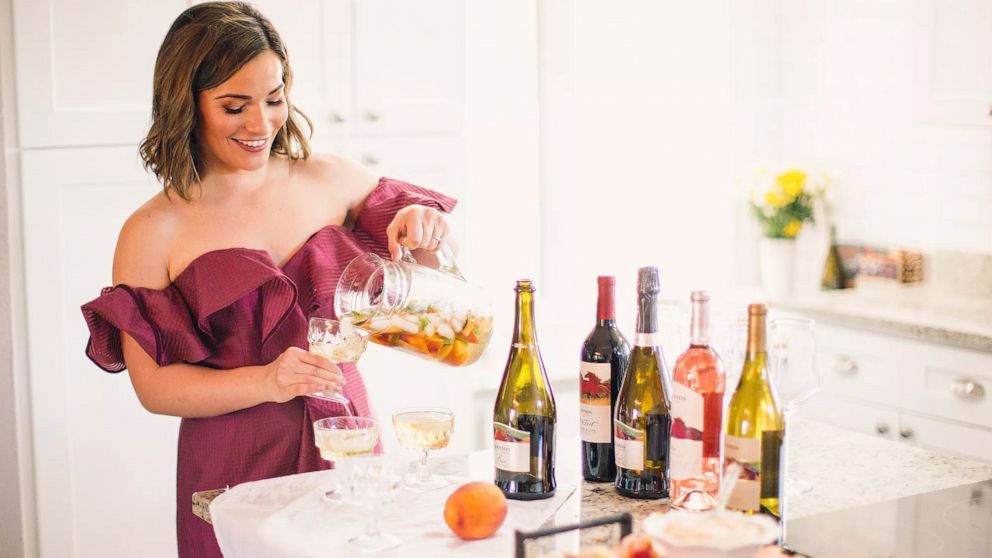 New York City -- "Competitive, mouth-watering and classy." That is how 26-year-old Samantha Capaldi, a sommelier extraordinaire, describes the vibes of the Kentucky Derby, and that is what you should keep in mind when throwing your own Derby day party.
The fastest 2 minutes in sports, as it has come to be known, is a horse race held annually at Churchill Downs in Louisville, Kentucky, and is the first of the Triple Crown series. The prized title of triple crown winner only goes to the thoroughbred horse that wins all three major races: the Kentucky Derby, the Preakness Stakes and the Belmont Stakes. It's the place to see and be seen, where attendees pull out all the stops to dress to impress and make that winning bet. Now you can partake in some of the Derby traditions from the comfort of your own home with these fun and easy ideas.
Capaldi, a southern-belle herself, is based out of Phoenix, Arizona, and is a trained and knowledgeable wine professional, specializing in wine education. She aims to help people choose wine in a more fun and approachable way.
"I noticed I wasn't alone in the feeling of not knowing the right wine to choose," says Capaldi. "If you're going out to dinner and trying to compliment your food, think about what you're getting. It's okay to get out of your comfort zone and more fun to not go with the basics."
Capaldi keeps this in mind with her tips and tricks for a Kentucky Derby party, the theme of southern food and wine pairings with a modern twist. She suggests setting the style for your party before it even begins, by sending out paper invites the old-fashioned way.
"Make sure you let them know to dress to impress!" says Capaldi. "It'll be a fun competition at the end of the day to vote on who's got the best fascinator."
Southern food and wine pairings with a modern twist
On the day of the event, Capaldi says it's important to have an elegant tray of drinks waiting for your guests when they arrive so that they can start mingling while you continue to host. The classic bourbon mint julep is an essential part of any horse race viewing party, Capaldi writes in her blog, adding a sparkling brut to the drink "will liven this classic cocktail up. Along with some bubbles, adding some fresh peaches and of course some flowers will add an elegant and colorful accent. The lively fruit flavors and the juiciness of the macerated peaches, will balance itself perfectly with the smokiness of the bourbon."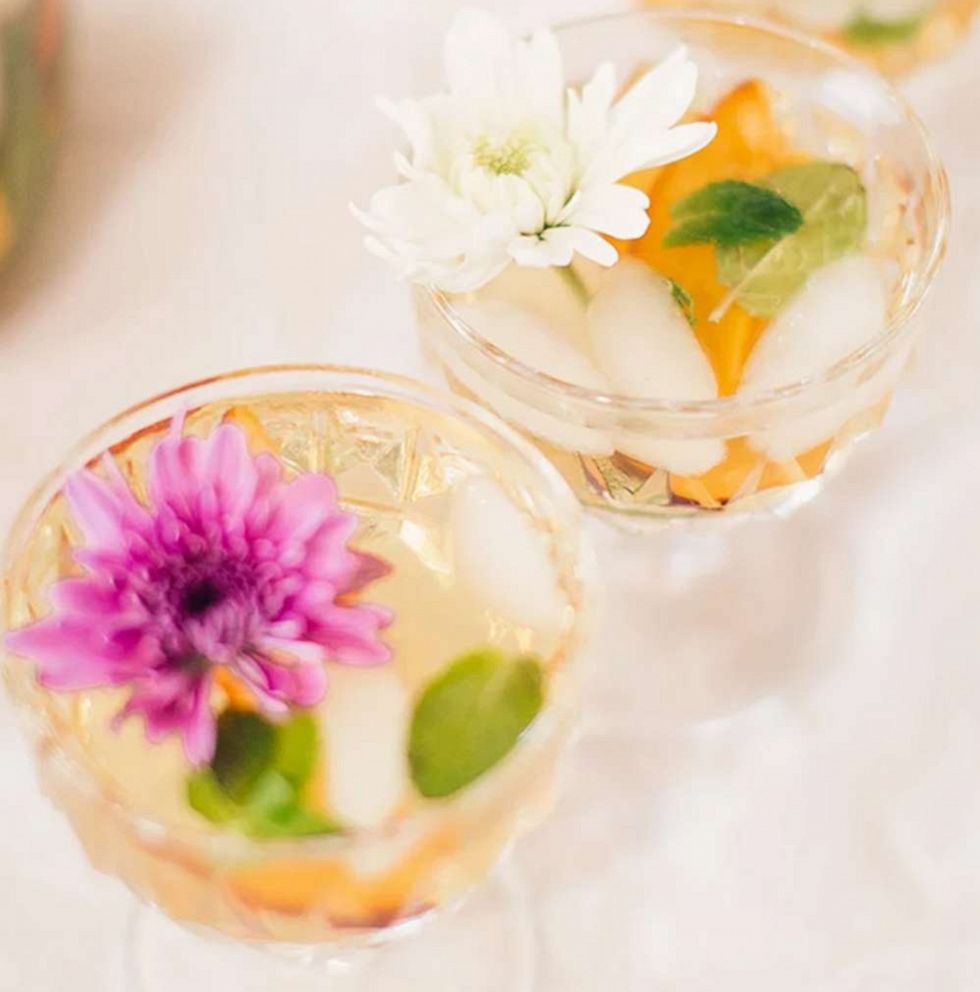 Next, Capaldi added a modern twist to a classic southern appetizer: pimento dip with fresh seasonal veggies. "I replaced the cheddar cheese with goat cheese. The light and silkiness of this pimento dip is the perfect complement to the crisp and refreshing palate of a sparkling wine," she said.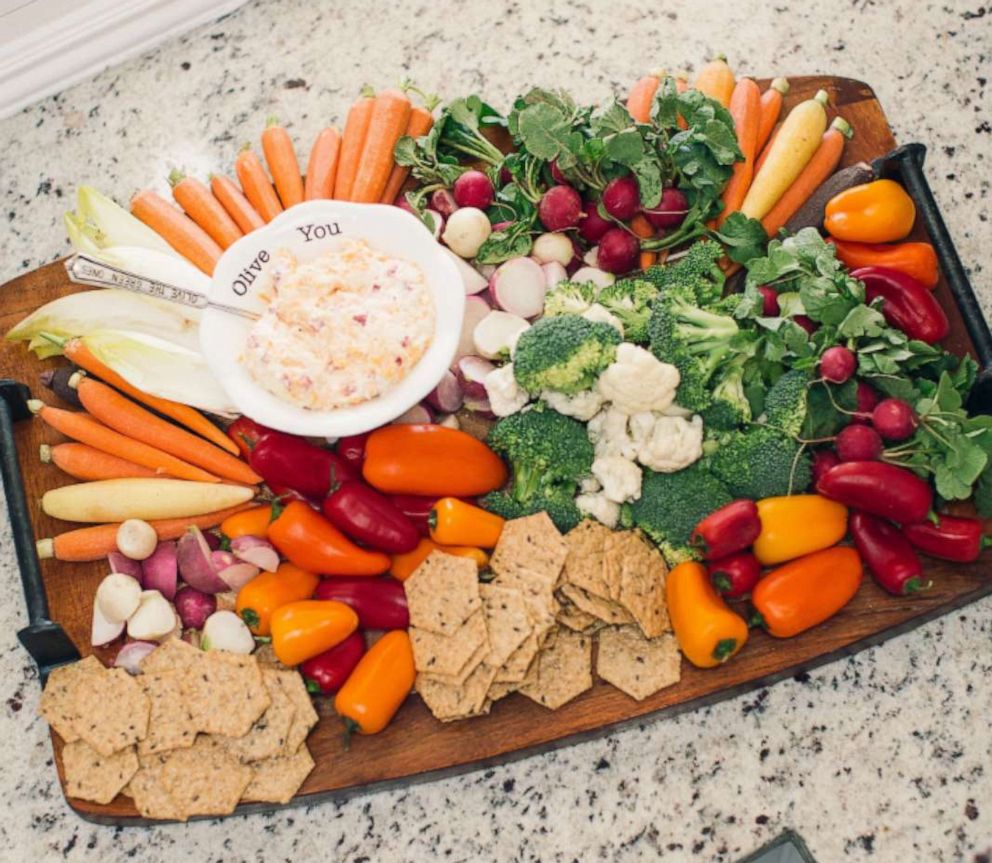 For the main course, Capaldi suggests a buffet build-your-own style meal, like pulled pork sliders.
"The richness and spice of slow cooked pulled pork truly needs a bold and flavorful wine to compliment it. I specifically recommend the 14 Hands Limited Edition Kentucky Derby Red Blend, which is an opulent red blend that showcases all of the classic Washington fruit character you want in a wine with a kick of spice that is a match made in heaven with our pulled pork sliders," Capaldi said.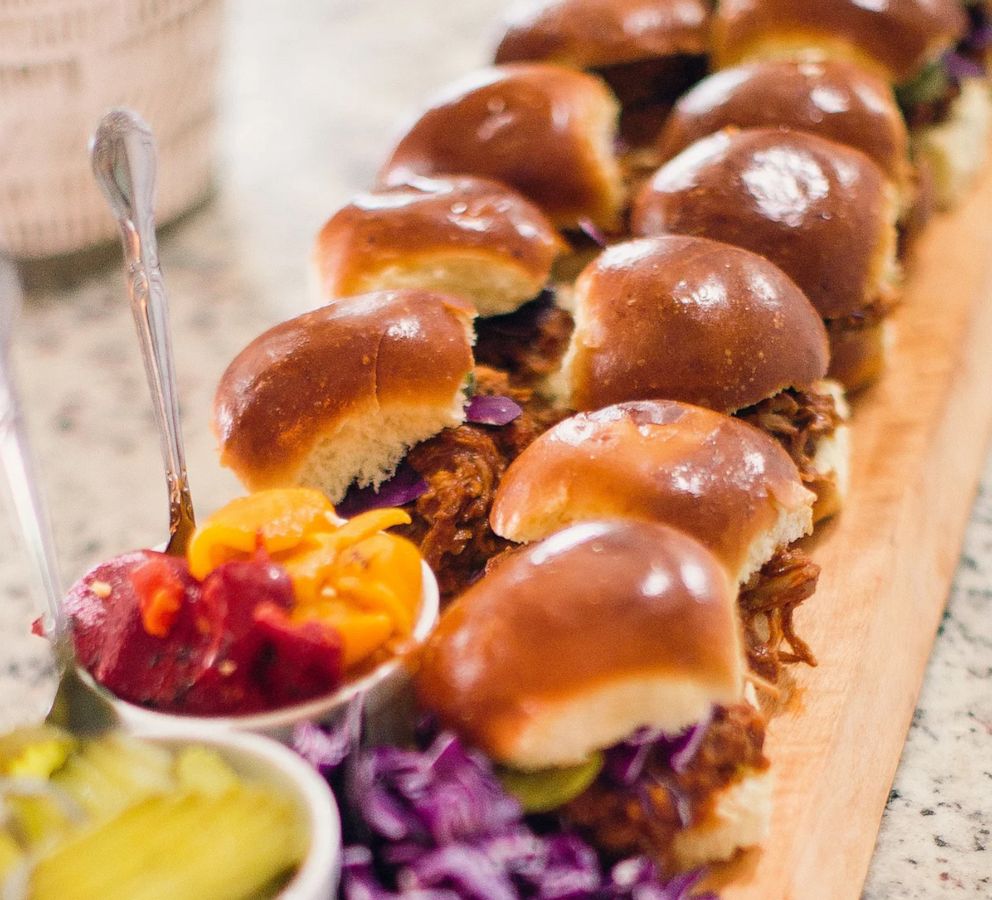 "The build-your-own concept is also great simply because it takes the workload off you for a bit and you can easily prepare the meat the night before in a slow-cooker," Capaldi adds.
Lastly, what's a good southern party without some grits? Southern cheese grits that is.
"This oh-so-classic and comforting southern dish typically demands a red wine, but I surprisingly found that a Pinot Gris is the perfect compliment to this cheesy goodness. When you're in a lighter mood, a Pinot Gris brings notes of citrus and stone fruit plus a weightier mouthfeel, that harmonizes the savory cheese and grits," Capaldi wrote.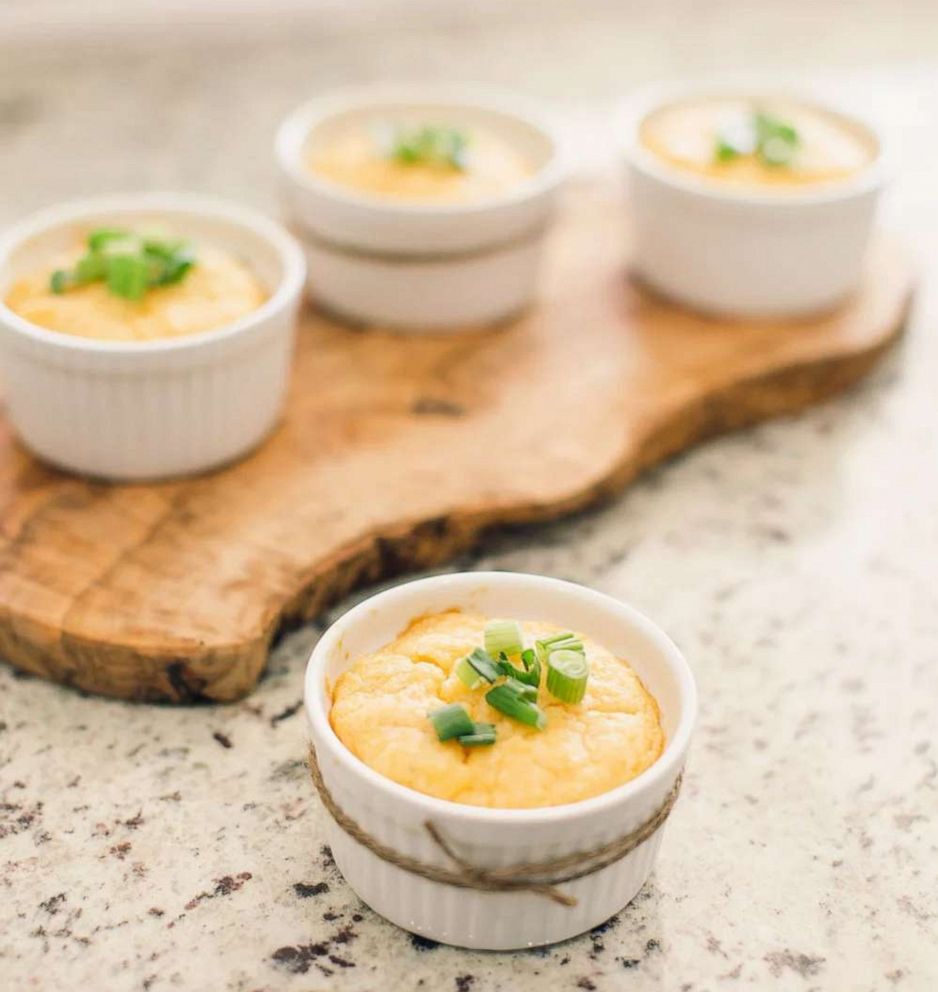 Before you're off to the races, here's one more final tip from a certified sommelier and food connoisseur.
"When in doubt, always go with champagne. It goes with everything!" Capaldi said.