Soul food restaurant serves 'shoebox lunches' with black history facts
Courtesy Neil Master/Master Advertising
One restaurant is serving more than soul food this Black History Month.
Beans & Cornbread, located in Southfield, a suburb of Detroit, Michigan, has revived its popular "shoebox lunches" this February, that include facts about black history on the boxes.
"I thought it would be nice to chronologize the stories of the past, of what our ancestors went through," Patrick Coleman, the restaurant's owner, told ABC News.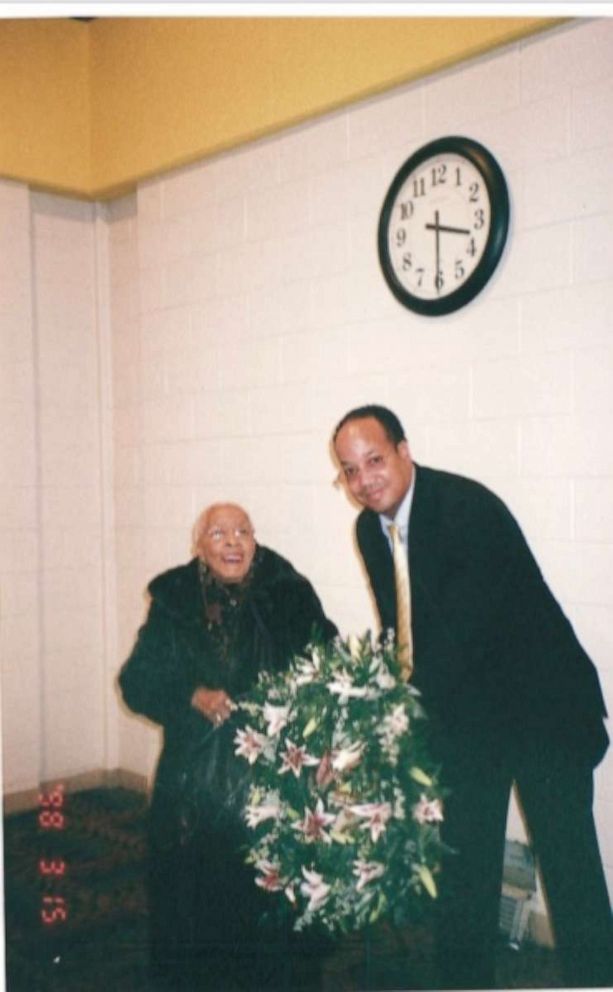 The boxes are replications of the food boxes used by African Americans while traveling on trains during the time of the Jim Crow segregation laws. Black travelers had limited dining options then due to segregation.
Coleman said the shoebox lunches are a way of paying tribute to those predecessors.
"I heard these incredible stories from my mom and grandmother about traveling to the South and taking the train to visit relatives," he said. "They had to go to a segregated train and when it was time for lunch, they weren't allowed in the dining car because that was also segregated."
"My grandma would take an old shoebox and fry some chicken, cornbread ... they would pack it in these shoeboxes," he added. "My mother never knew that they weren't allowed to go in these segregated cars."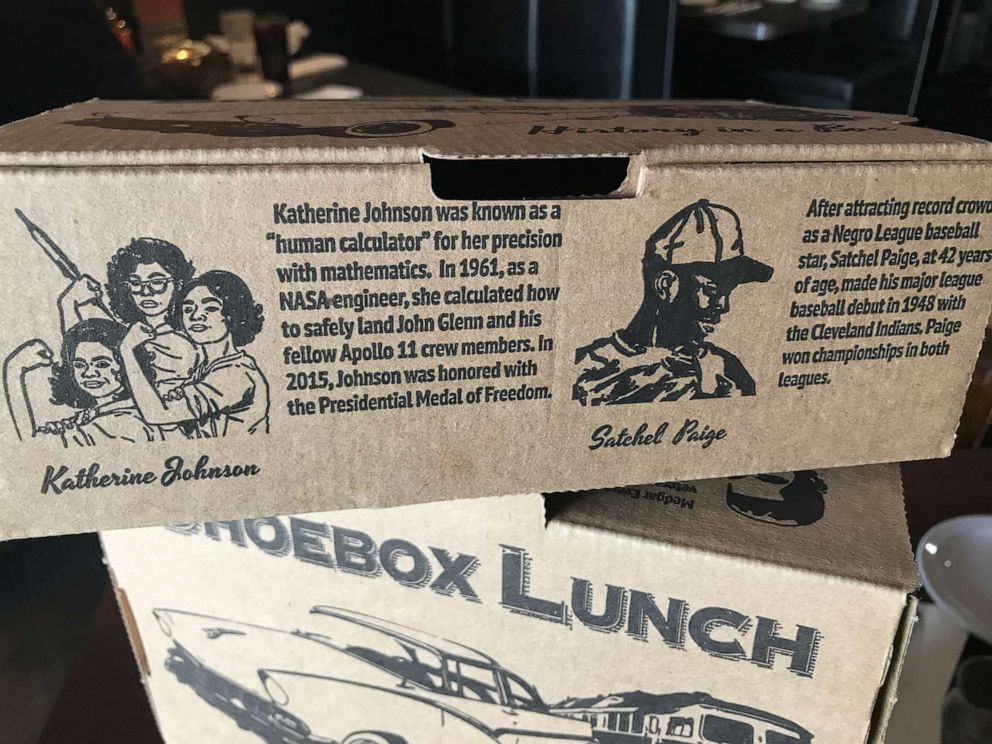 Coleman, 56, opened his restaurant in 1997 to serve "the food that I grew up on," and to bring others his experience of "eating these well-cooked dinners."
The lunches include signature dishes from the menu, including fried chicken, cornbread and side options such as collard greens, sweet potatoes and macaroni and cheese.
The commemorative shoeboxes feature facts about a number of key figures from black history including Ruby Bridges, who desegregated an all-white school in Louisiana at just 6 years old; trailblazing Negro leagues baseball pitcher Satchel Paige; NASA mathematician Katherine Johnson and Bessie Coleman, the first African American woman to earn a pilot's license.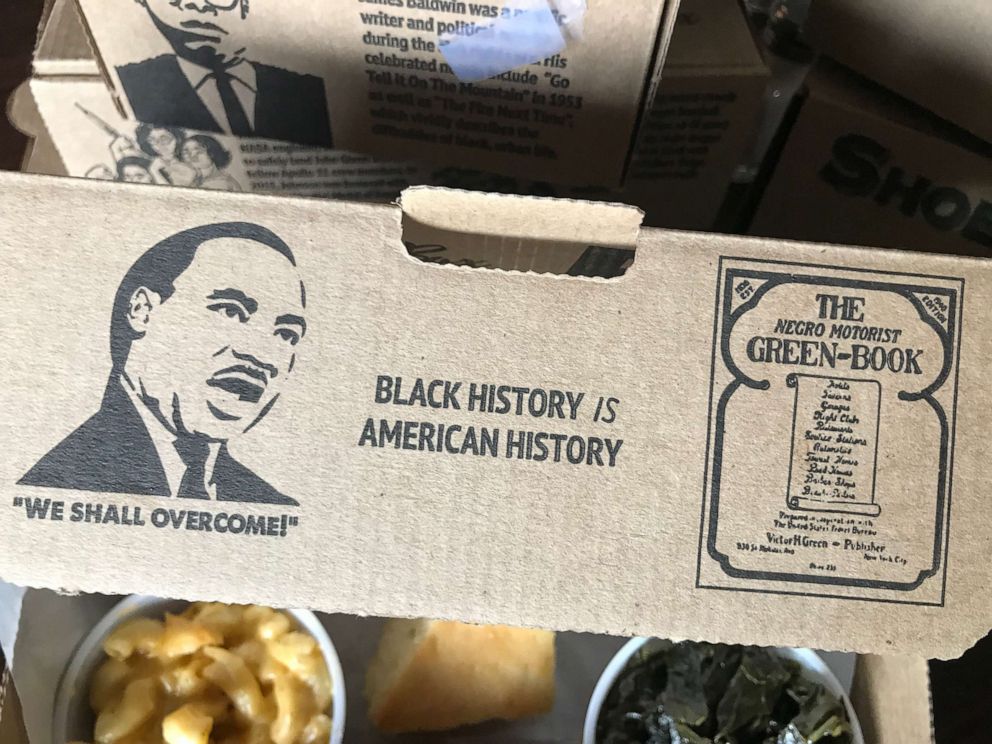 Other themes on the shoeboxes include the Freedom Riders, a racially mixed group of activists who rode buses together throughout the segregated South in the 1960s and "The Negro Motorist Green Book," a travel guide for African Americans traveling throughout the segregated South.
Along with his food, Coleman hopes diners get a taste of something else when they get one of his shoebox lunches.
"[There are] so many things we take for granted in respects to traveling," he said. "And these people didn't have the same opportunities -- they had to do what they had to do. So I wanted to tell the story of their resiliency."
He said the shoebox lunches tell the "amazing stories of African Americans who persevered even during a time of Jim Crow" and during a time when ... opportunities may not have been afforded [to them]."
"These stories need to be told about our ancestors," he said.