Single mom carries injured 55-pound dog on her shoulders down mountain
Boomer the dog had an especially traumatic Fourth of July this year.
That night, the English Springer Spaniel found himself lost and alone, his body bruised and battered from a 100-foot fall down a snow crevice at Table Rock in Idaho.
That was how Tia Vargas found him when she came across the dog limping beside another family on her hike the next morning.
"His eyes were super puffy and bloodshot," Vargas told ABC News. "His body was swollen, even his bum was very very swollen. And you could tell he was very dehydrated. He had cuts and scratches on his belly and on his head. He was in bad condition."
Vargas too was pretty tired from her hike. She had climbed up in fits and starts, going up a little, then going down again to check on her father who was making his way up, and she had already done this about six times by the time she got to the summit near where Boomer was. But she couldn't leave the dog behind.
"If it were my dog or my child or someone I loved, I would want someone to do that for me," she said. "There's no way I could have left him up there and still had a heart at peace."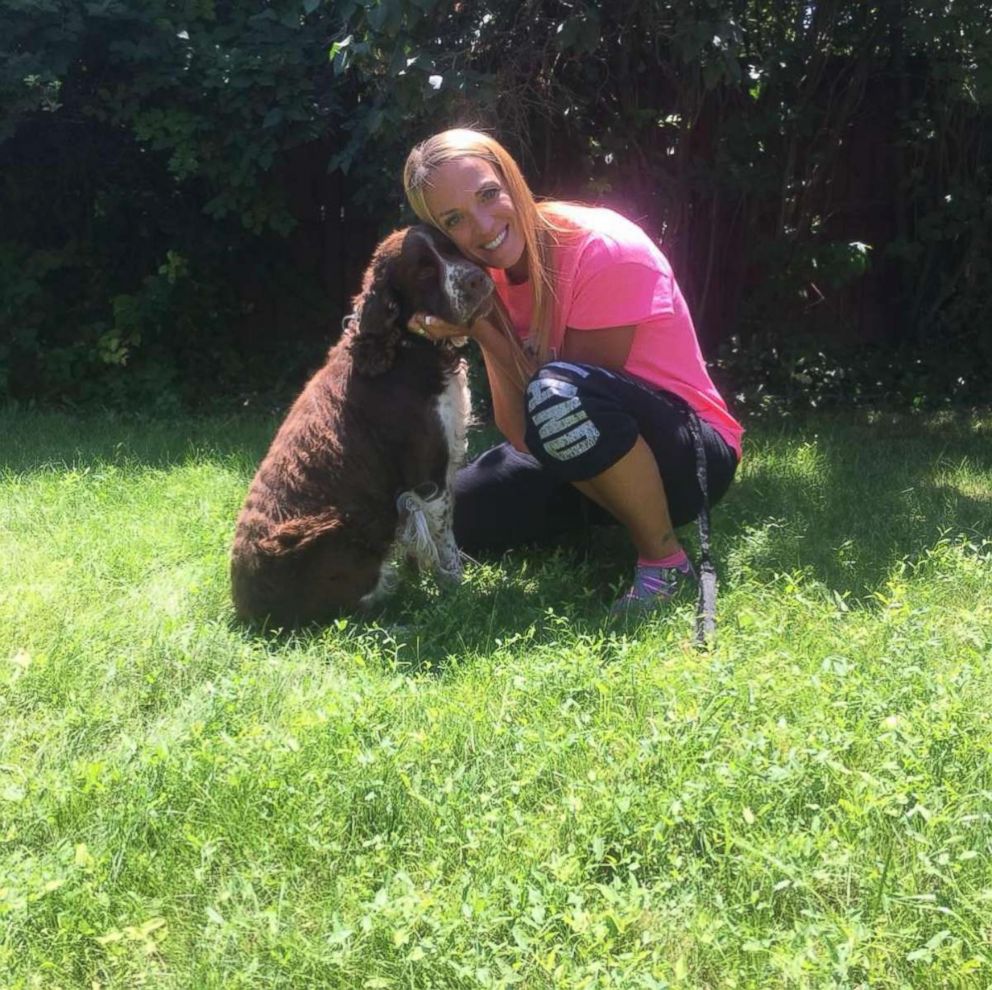 Vargas decided she would carry the dog down a little way and see if she could find help. She hoisted up the 55-pound dog on her shoulders and set off on the less steep path down with her father.
But it was harder than they had imagined. Unbeknownst to her, authorities had warned people not to go on the path because the trail had been obscured by snow and debris, and so Vargas found no one who would help her carry Boomer down.
"We got lost twice. We couldn't find the trail," she said. "And at one point we had river on both sides of us, and that's about when my legs were done. We were walking through brush and thicket and it was scratching our legs. It started to rain and I put Boomer down on a rock and I laid on his belly and I was just done."
It was her father who gave her the strength to carry on.
"He made a joke. It made me laugh and I thought, 'I'm alright. I can do this.' So I said a little prayer and I picked up Boomer and it literally felt like someone had walked up behind me and lifted the weight off my shoulders."
On the way down, Vargas and her father gave Boomer food to eat. "He was very hungry," recalled Vargas. "We couldn't get him to drink but he would stop and eat the snow a lot. My dad gave him a good portion of his sandwich and I gave him some crackers."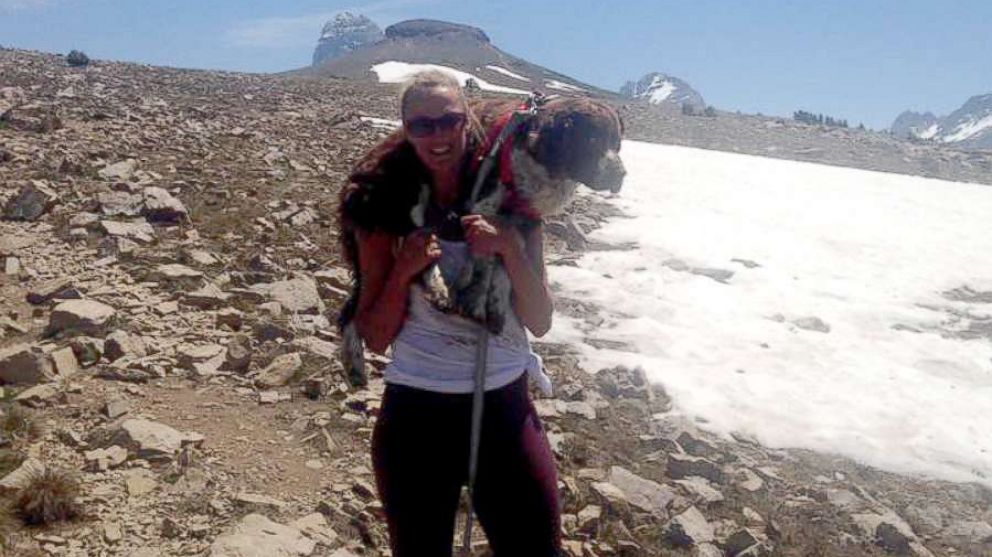 Finally at about 6 in the evening, Vargas and her father made it down the slope, more than six hours since she had begun carrying him. At the bottom, she found a sign posted by the dog's family that had lost him, asking hikers to contact them if they found Boomer.
"They were so worried. And their kids were just in tears. They thought for sure that they had lost him forever. We called them and their first question was - 'Is he dead?' And we're like, 'No, he's very much alive and you could hear the 9-year-old Travis in the background crying."
The family told Vargas they had stayed till dark on the night of July 4, looking for Boomer after he fell down the snow crevice. They thought he had perhaps crawled under a brush and died, but they couldn't stop hoping.
"We prayed for a miracle," they told Good Morning America in a video interview on Tuesday.
The family was so moved by Vargas' act that they let her keep Boomer.
His body is still healing from the long fall, and from the painful night he spent on the hill, and Vargas says he may need surgery to fuse his joints.
But he has already become a part of her family and formed bonds with her children, especially her 15-year-old daughter whom he follows around everywhere, Vargas said.