When Evelyn Uba first migrated to the United States from Nigeria in 1983, she dreamed of one day finishing law school and becoming a lawyer. Now, after nearly a decade of hard work and dedication, the California woman went viral when her daughter posted a video of her jumping for joy after passing her state's bar exam.
To say Uba's path to success has been a long, winding journey filled with patience and perseverance would be an understatement.
Uba always knew that she wanted to become an attorney and wasn't going to let anything get in her way. At 18, she left her home of Igboland, Nigeria, to start her college journey in America only to be faced with several financial difficulties when her father suffered a stroke soon after. Two decades later, after taking a prolonged pause to get married and start a family, she resumed studying law at California Southern Law School in 2005.
"I never stopped wanting to go to law school," she told "Good Morning America." "After my last child turned 2, I went to a school that I could afford that was conducive to being a mom, going to work and making payments."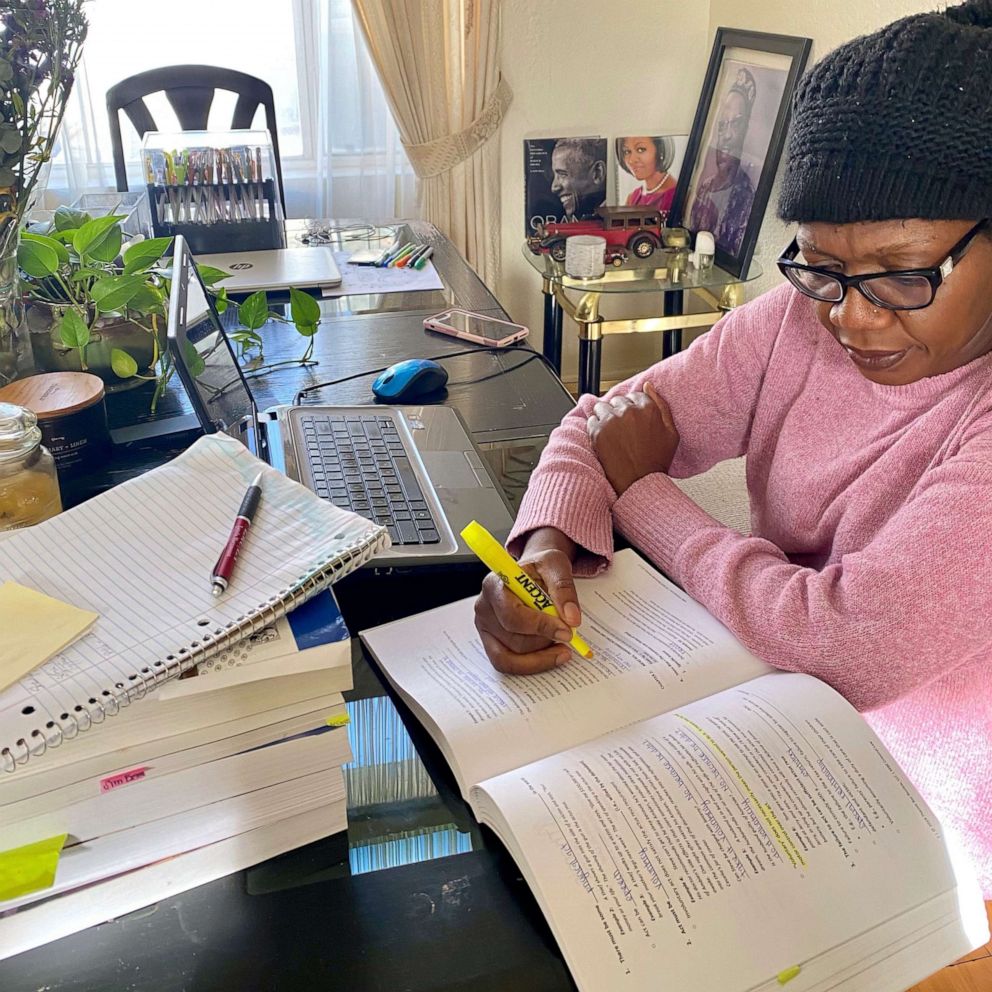 Since graduating in 2011, Uba has been on a mission to pass the bar exam, fulfilling the promise she made to her father years before he passed away. She would take the test time after time, sometimes coming close to passing, but finding herself disappointed after reviewing the online results.
"I took the exam more than ten times," she said. "I stopped counting after a while but giving up certainly wasn't in my dictionary."
With each less-than-satisfying result, Uba became even more determined to study harder for the next time. The mom of four came home from work as a welfare professional almost every night, opened up her textbooks and went straight to studying into the late-night hours. Although the lack of free time resulted in her missing out on several events in her family's lives, they continued to motivate her along the way.
"My daughter, Naeche, once said to me, 'Mom, if you give up now, you can't get your time back. Then what would you have gained out of all the missed time you could've spent with us?' So that always stuck in my head and I knew the only time I'd give up is when I'm dead," Uba said.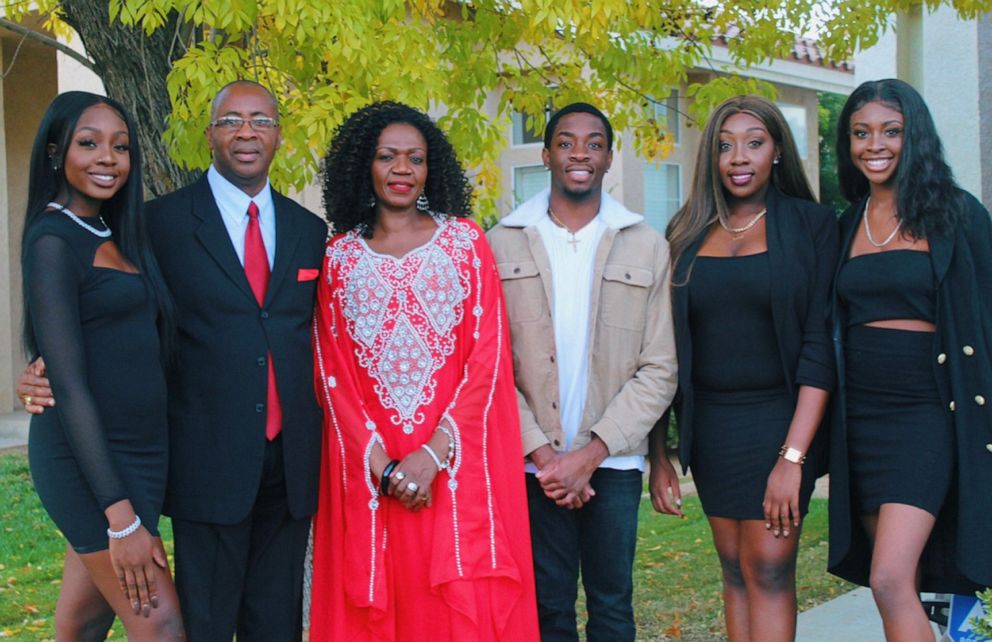 On Jan. 8, 2021, after taking the exam in October, Uba opened her results as she did countless times before, not knowing what to expect. Then came the emotional sigh of relief that she's been waiting nearly a decade for. She passed.
"I started jumping up and down," she said. "I had so many reasons to give up but I knew I just had to keep pushing. I felt so relieved."
With her family by her side, Uba was captured dancing and jumping for joy in a now-viral video that has garnered nearly 400,000 views on Twitter. It was later shared by Color Coded Media, a platform that highlights positive news and outstanding stories from communities of color.
In a heartwarming moment, she was also seen kissing the photo of her late father, whom she promised to make proud.
Uba's daughter, Naeche Vincent, who never stopped believing in her, joined the celebration via FaceTime all the way from New York City.
"I felt a huge weight lifted off all of our shoulders," Vincent told "GMA." "It was so surreal and I finally feel like my mom can live out her dream and do whatever she wants with this license."
Now a licenced attorney, Uba plans to get started by working within criminal defense to help give a voice to low-income individuals in marginalized communities.
She now hopes to inspire others to keep pushing even when times get hard and all hope seems to be lost.
"Eventually it's going to happen when God says it'll happen," she said. "It might not be easy but you just have to keep going and never feel sorry for yourself."