Black men arrested at Starbucks settle with city for $1 each and $200K for a nonprofit student program
Men arrested at Starbucks speak out on settlement
The two black entrepreneurs who were arrested at a Philadelphia Starbucks last month for sitting at the cafe without ordering a drink have reached a settlement with the coffee chain and the city.
While the dollar amount that Starbucks settled for was not disclosed, the city will pay the men each $1, and promised a $200,000 investment into programs that support aspiring young entrepreneurs, according to the Philadelphia Mayor's Office.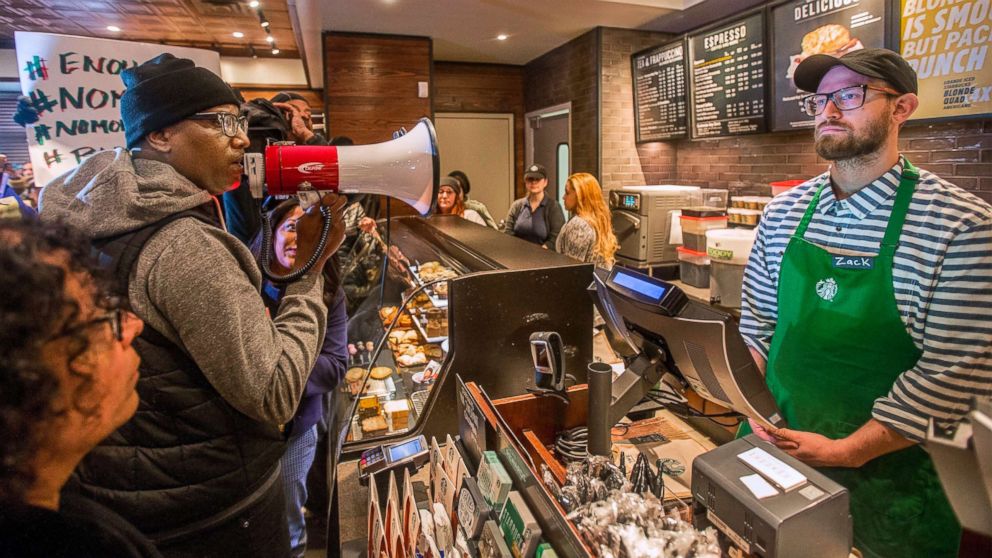 Donte Robinson and Rashon Nelson, both 23, said they were at the downtown Philadelphia Starbucks for a business meeting and were waiting for a potential business partner to arrive before ordering beverages at the time they were arrested on April 12.
Cell phone footage of the two black men being cuffed and paraded through the coffee-shop went viral, sparking protests and outrage at the apparent racial profiling.
"I am pleased to have resolved the potential claims against the City in this productive manner," Philadelphia Mayor Jim Kenney said in a statement to ABC News today.
"This was an incident that evoked a lot of pain in our City," he added, saying the pain "would've resurfaced over and over again in protracted litigation, which presents significant legal risks and high financial and emotional costs for everyone involved."
He praised Nelson and Robinson for partnering with the city "to make something positive come of this."
"This agreement is the result of those conversations," Kenney added, "and I look forward to seeing the fruits of this effort in the coming months and years."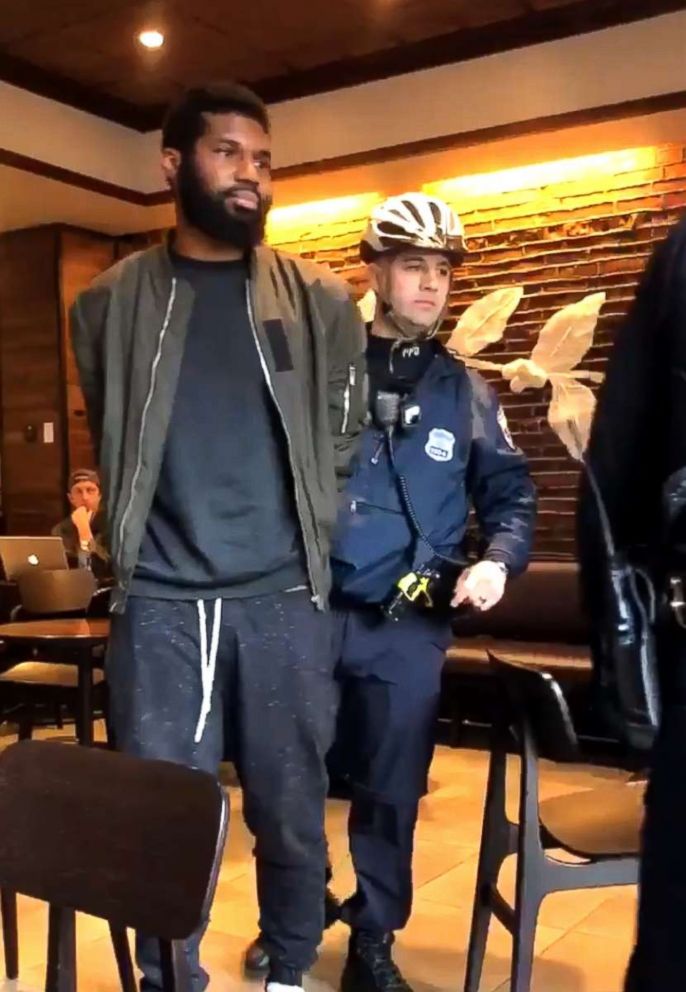 As part of their agreement with the Philadelphia, Nelson and Robinson have decided not to pursue a lawsuit against the city and released the city from all claims for a payment of $1 each, the Philadelphia Mayor's Office told ABC News.
Furthermore, Philadelphia will fund a $200,000 grant to a nonprofit for a pilot program for public high school students who aspire to be entrepreneurs, according to the mayor's office. Robinson and Nelson will not receive any money from that grant.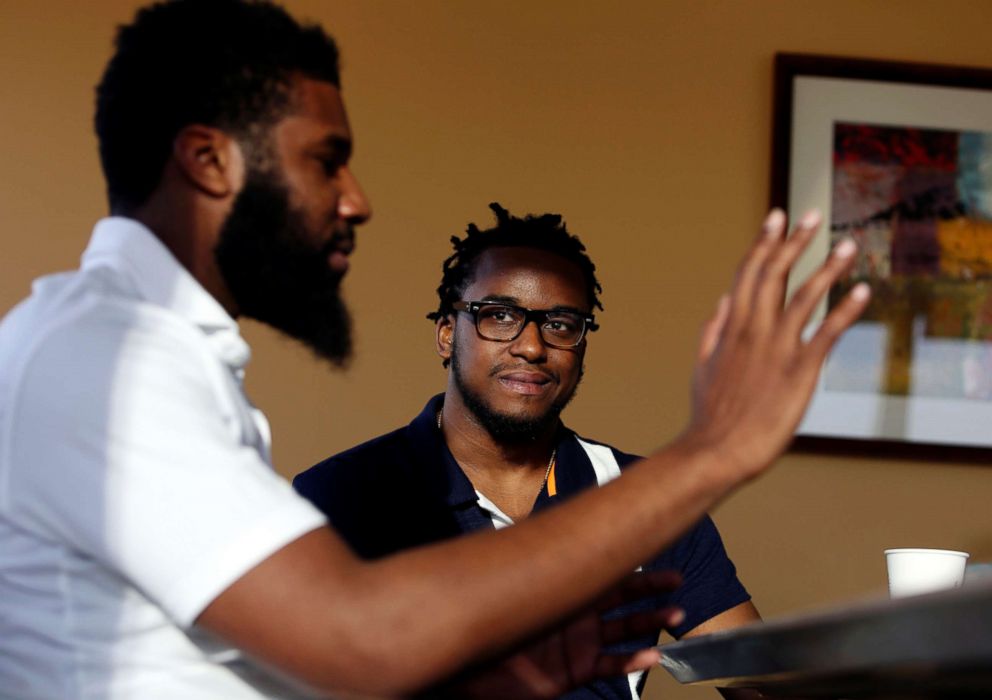 Shortly after their arrest, Robinson told "GMA" that when the police officers first arrived at the Starbucks, he initially thought, "They can't be here for us," saying they "have meetings at Starbucks all the time."
Robinson said they had been working on the venture for months and were "days away from changing our whole entire situation, our lives, and you about to sit here telling me I can't do that? You're not doing that."
In the immediate aftermath of the incident, Starbucks CEO Kevin Johnson slammed the treatment of the men and their arrest as "reprehensible." Starbucks also announced in a statement it will be closing over 8,000 of its stores in the U.S. for an afternoon at the end of May "to conduct racial-bias education geared toward preventing discrimination in our stores."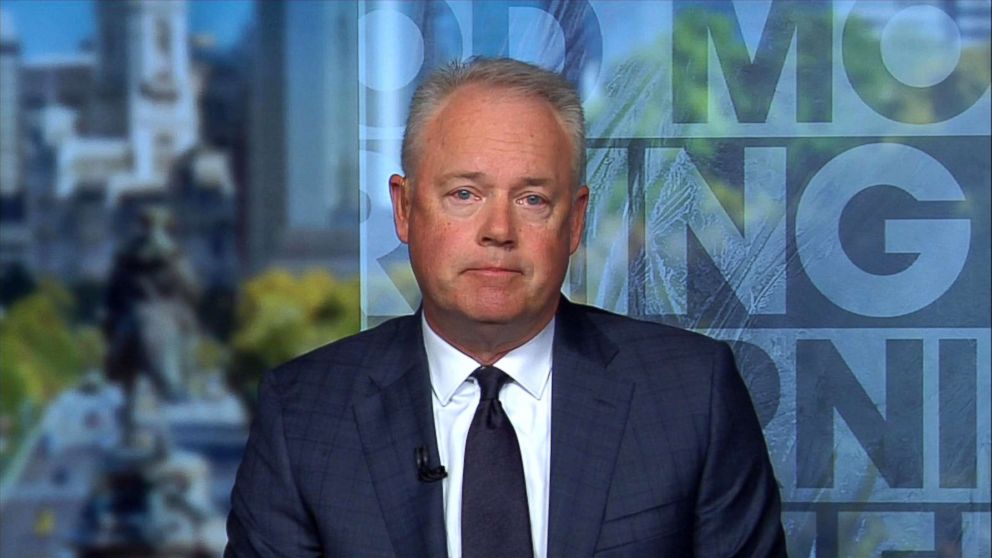 Johnson thanked Robinson and Nelson in a in a statement today "for their willingness to reconcile."
"I welcome the opportunity to begin a relationship with them to share learnings and experiences," he added. "And Starbucks will continue to take actions that stem from this incident to repair and reaffirm our values and vision for the kind of company we want to be."
In addition to the undisclosed settlement between Starbucks and the two men, Starbucks also announced they will fund Robinson and Nelson's college degrees at Arizona State University through one of Starbucks' education programs.
Robinson and Nelson said in a joint statement today that they "appreciate the opportunity to have meaningful discussions" with Johnson and others "to address hard issues."
The statement continued: "We all recognize the importance of communication about differences and solutions, and that we will be measured by our action not words."