The Supreme Court's landmark ruling overturning Roe v. Wade has sparked protests and fiery debates across the country -- even putting families at odds over the issue.
Jessica Stamas, daughter of a Republican state senator from Michigan, posted a video on TikTok Friday after the ruling calling on women who have family members who are senators and representatives to "show them this affects their lives too," likely referring to a possible state decision on abortion.
Stamas specifically called out Michigan's Democratic governor in her post.
"This is a message for Gretchen Whitmer. I want to fight with you. I don't care what that means," said Stamas, whose post garnered 407,000 views by Monday.
"Please message me if you're another daughter, if you're a wife, if you're a niece, I want to get together. I will not go down without a fight," said Stamas.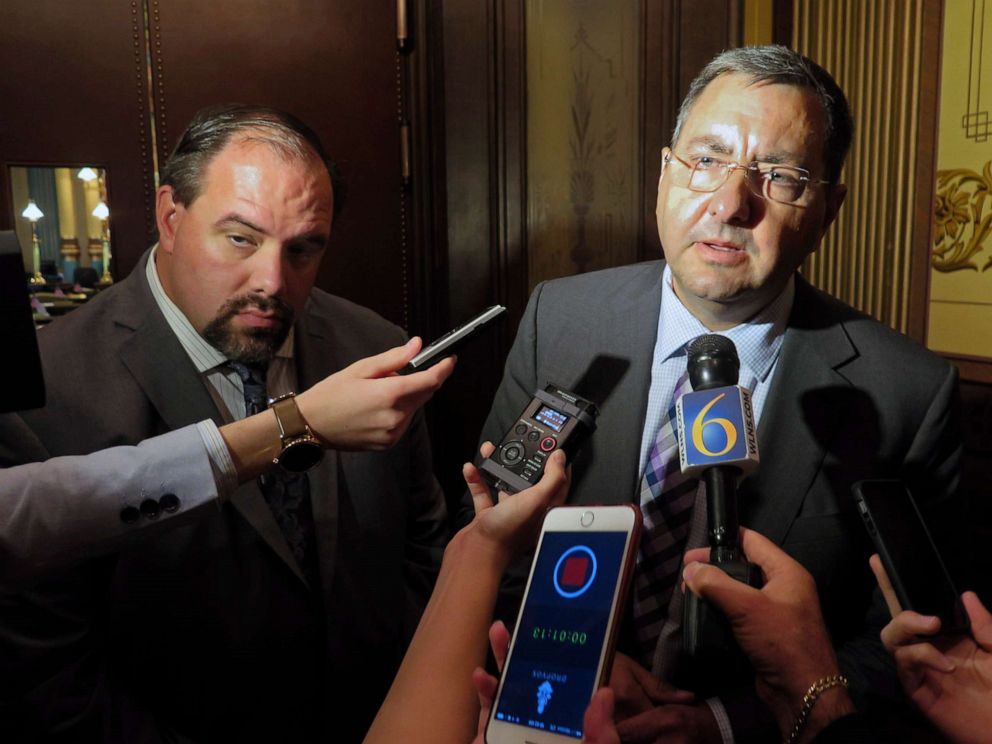 Stamas' father, Republican state senator Jim Stamas, represents the state's 36th Senate District. Stamas co-sponsored SR0008, a resolution adopted in January 2021 that, "affirm[s] the right to life of every unborn child in this state and call[s] for the enforcement of all laws regulating or limiting the practice of abortion."
Stamas also co-sponsored SB0760, a bill that if signed into law would outlaw performing an abortion for any reason related to disability, race and sex.
In a video posted on Saturday, Jessica Stamas said her father was aware of her video.
"I think he was as surprised as I was of the outpour of love and support from you guys on my video yesterday. He was very supportive. He told me he loved me," said Stamas, who explained, "It was not against him. This was really just a message to go vote. Go stand up."
On Friday, the Supreme Court overturned Roe v. Wade and the constitutional right to an abortion, leaving individual states to legislate abortion access. Thirteen states previously adopted "trigger laws" that were designed to immediately ban abortions as soon as the case was overturned.
Overturning Roe v. Wade may have specific ramifications in Michigan, where abortion is currently legal before fetal viability. The topic may be on the ballot this November in Michigan as a new initiative seeks to make reproductive freedom a right of Michiganders.
An ABC News/Washington Post poll from May found 82% of Americans want abortion legal when a woman's physical health is in danger; 79% when a pregnancy was caused by rape or incest; and, 67% when the fetus has serious birth defects.
Jim Stamas is serving his seventh year in office. His current term will end in 2023.