Elizabeth Smart reflects on 2 decades after her abduction
There was a moment during her nine months of captivity that Elizabeth Smart, a then-14-year-old kidnapped from her Salt Lake City home in 2002, thought she might be rescued. Police had approached her abductors in the local library and asked why the young girl they had with them was wearing a veil to hide her identity and was mute.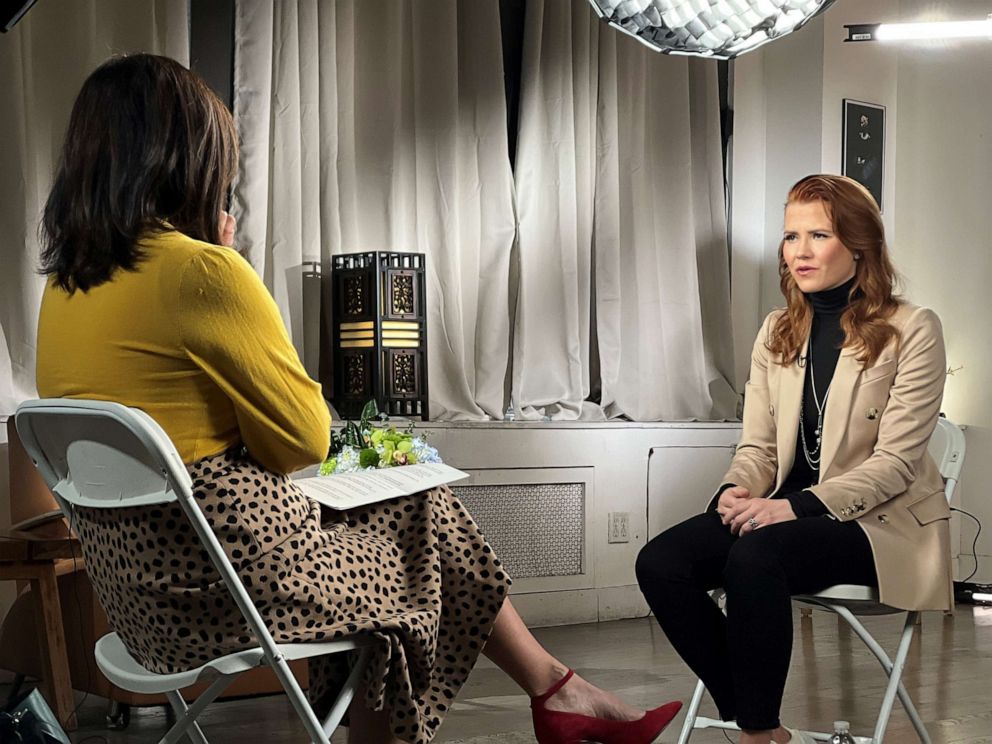 One of her abductors, Brian David Mitchell, explained to the officer that he and his wife were "ministers of Christ" and were protecting their daughter for her eventual marriage. Meanwhile, his spouse, Wanda Barzee, gripped Smart's leg under the table to warn her not to speak.
The incident -- documented in "Unexpected: The Backstory of Finding Elizabeth Smart and Growing Up in the Culture of an American Religion," a new book out March 7 by Chris Thomas that serves as an intimate account of Smart's abduction, captivity and ultimate rescue 20 years ago in March 2003 -- revealed to Smart how the couple deceptively used the language of a quasi-religion to mask their sinister motives to the outside world. Mitchell, she told ABC News, "just wanted to rape little girls."
"Over the years he had found that the best way to manipulate people was through religion. If someone says, 'That's against my faith'" ... you really gonna push them?" she said. "My captors definitely capitalized on that."
"It couldn't actually be real"
In an exclusive conversation with ABC News, Smart described the night of her abduction from the childhood bedroom she shared with her sister. Mitchell had appeared at her bed, she said, telling her he had a knife at her neck and to follow her. She said she first thought it was a dream until she felt his hand on her arm, pulling her from the bed. "It couldn't actually be real," she said.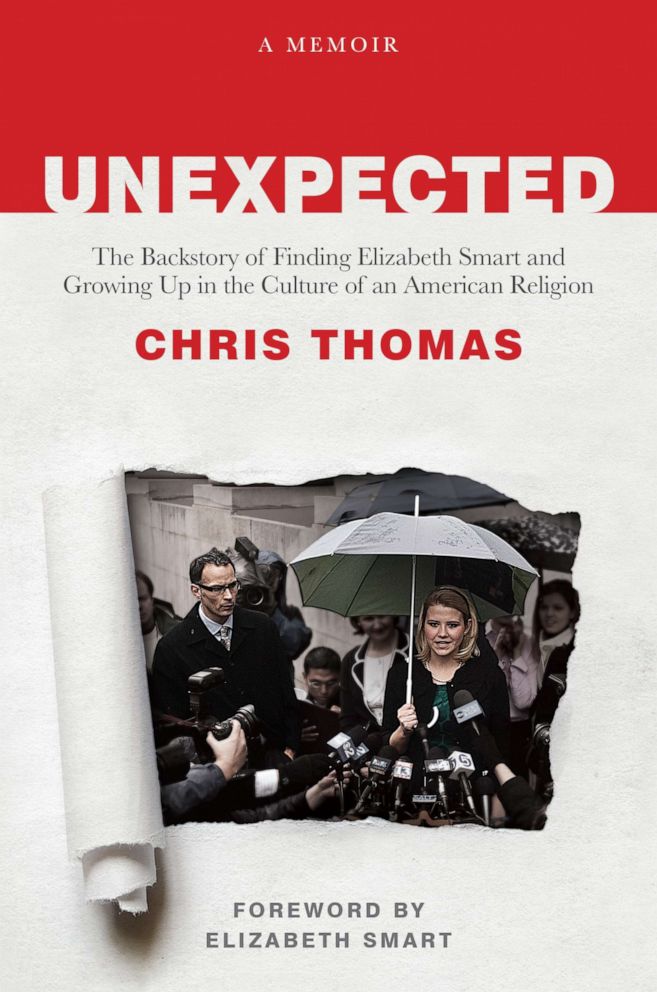 Mitchell promised Smart he would kill her and her family if she tried to escape, she recalled. She said Mitchell raped her often, which caused physical pain, but also the emotional distress that she would be rejected in her adult life because she was no longer a virgin. "Because if people ever find out what happened to me," she said she once thought, "nobody is going to want to interact with me. Nobody's going to want to sully themselves by being by me."
Mitchell was convicted of interstate kidnapping and unlawful transportation of a minor and is currently serving life in prison.
Over time, Smart said, the sexual assault was numbing. "Everything that my captors threatened to do to me or wanted to do to me, they did. And nobody was there to protect me," she said.
A memory from her sister leads to rescue
While in captivity, Smart said she fantasized about a dramatic rescue that never happened. Instead, after being taken to California for the winter, the couple returned to Salt Lake City, where police stopped them for questioning. One officer eventually recognized her, despite her being clad in disguise and malnourished. Not long afterward, she was reunited in her father's arms.
"It really was the first time that I felt safe in nine months," she said.
It turned out Smart was recognized on the street because of a sketch that appeared on "America's Most Wanted" and had been drawn from the memory of Smart's sister, Mary Katherine, from the night of the kidnapping. The family had shown it to Salt Lake City police months earlier but the department "went to great lengths to prevent it from coming out," said Thomas, the Smart family's spokesperson at the time.
In 2003, then-Police Chief Rick Dinse gave a press briefing, as reported by The Associated Press, and said at the time: "Hindsight is 20-20 vision. If we had to go back over it again, I think every one of [our investigators] would say, 'I wish we had gone public with that … earlier," referring to a sketch of Mitchell.
"The police told the media that I had concocted this story," Thomas said, and that it "was a ploy to get the story back in the news." After both national and local media outlets slowed their coverage, Thomas said he gave the sketch to "America's Most Wanted," which used it in stories that spread across three weeks.
ABC News reached out to the Salt Lake City Police Department for comment.
Mitchell received two life sentences in 2011. Barzee served six years of a 15-year sentence in federal prison and was released in 2018. Conditions of Barzee's release include having no contact with the Smart family, mental health monitoring and registering as a sex offender.
Smart said the news of Barzee's release forced her and her husband to "rethink" security measures. "The only thing that I could really do is reconsider my family and my children's safety," she said.
Finding a normal life
Today, Smart is a married mother of three and the co-founder of the Elizabeth Smart Foundation, which advocates for sexual assault victims by, among other things, teaching self-defense training. She said her oldest daughter, who is 8, started asking her questions about her experience, which she said is the right time for survivors to begin to tell children about their experience.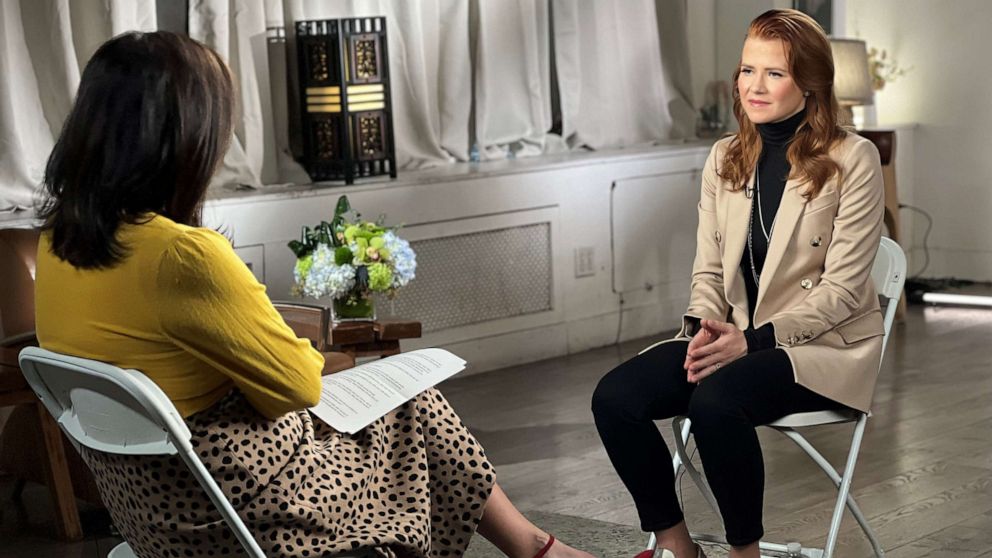 Thomas continues to serve as her strongest advocate. Behind the scenes, the Smart family hired him for his background as a crisis consultant for Fortune 500 companies, to keep her case in the headlines. Upon her rescue, he remained close with the family to help support her emergence as an advocate for sexual assault survivors. "He's been my best friend and mentor," Smart said.
Thomas said his most poignant memory of the experience 20 years ago was arriving at the Smart home following her rescue and seeing, at the top of the stairs, Smart and her siblings in their pajamas.
"I bawled like a baby. Maybe outside of getting married and the birth of my children, it was one of the happiest days of my life," he said.