Female astronaut clears up why the all-female spacewalk was canceled: 'That was my recommendation'
Sara talks with International Space Station astronauts
Social media users quickly reacted to NASA's announcement last month that it would cancel the first-ever all-female spacewalk because of a lack of medium-size spacesuits on the International Space Station.
Now, the female astronaut who was supposed to be half of that historic spacewalk, is speaking out to explain what happened.
"That was my recommendation," Anne McClain, a U.S. astronaut who has been on the International Space Station since December, said Monday in a live interview from space on "Strahan & Sara."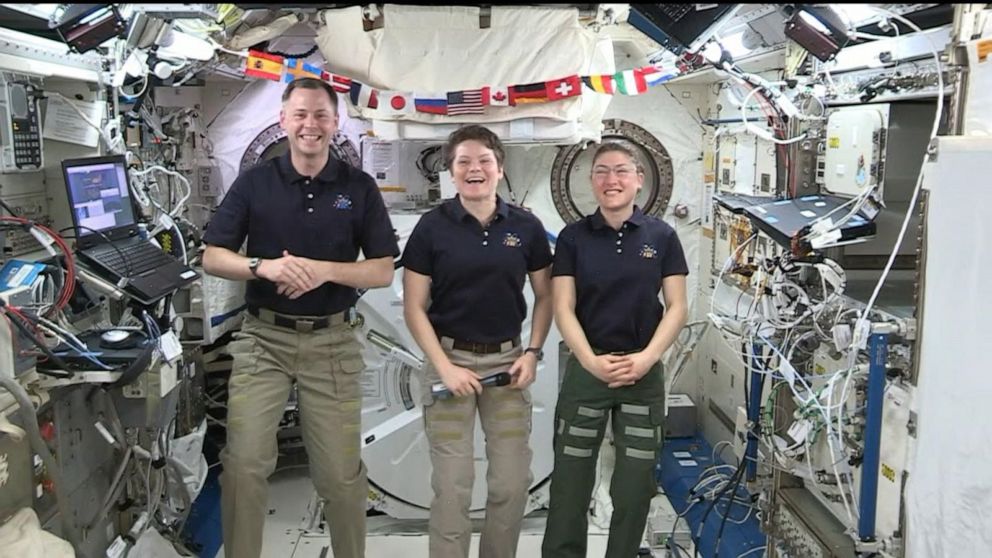 McClain explained that when she and fellow astronaut Nick Hague went on a spacewalk on March 22, the medium-size spacesuit she was wearing "fit perfectly."
McClain was supposed to go on the all-female spacewalk on March 29 with Christina Koch, who arrived at the space station in March and also needed a medium-size "hard upper torso," or the shirt of the spacesuit, according to NASA.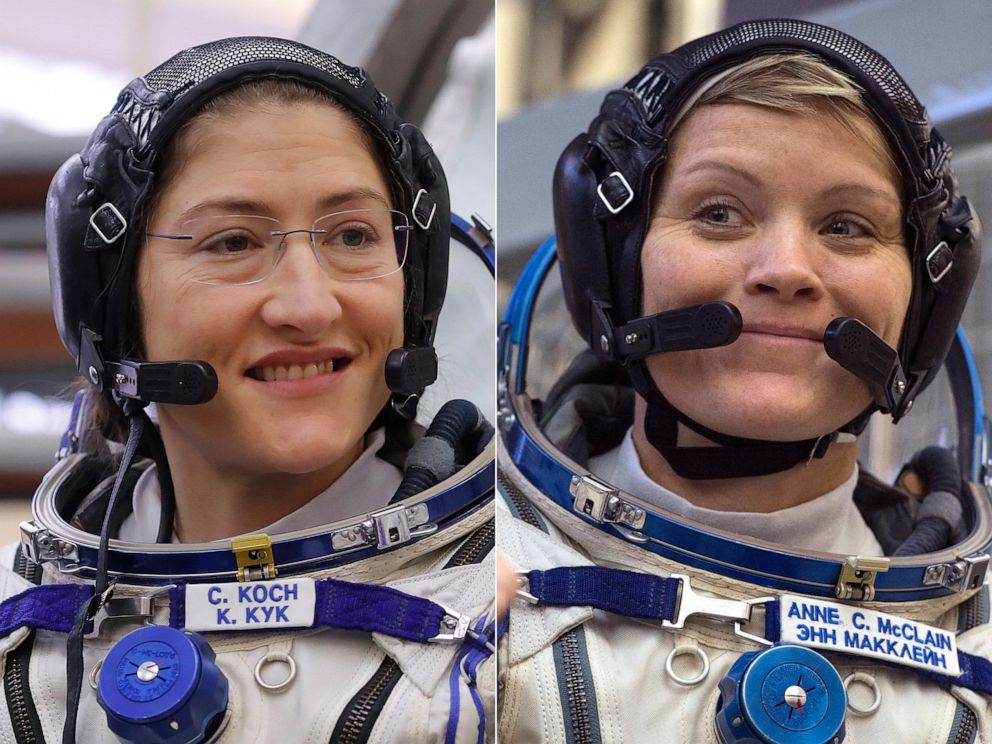 Instead of McClain switching to a larger size, she made the call to have Koch do the spacewalk with Hague instead.
(MORE: History-making all-female spacewalk canceled because of lack of the right-size spacesuits)
"Because everything went so well on the first one we realized, you know, hey, we don't need to inject any additional unknowns into something that is as important and can be as dangerous as the space walk," McClain said. "It's very important that all of us are able to work as efficiently and safely as possible."
The decision by NASA was largely one borne out of logistics. There are a limited number of spacesuits on the space station and NASA has lacked the funds to update its spacesuits in recent years.
Some of the parts on the spacesuit used by Koch and McClain were also on the spacesuit worn by Kathryn Sullivan, the first American woman to walk in space, who completed her history-making spacewalk in 1984.
"NASA's space suit inventory is woefully old and woefully paltry," Sullivan told ABC News last week, highlighting the agency's budgetary issues.
(MORE: America's 1st woman astronaut to walk in space explains the history of NASA spacesuit sizing)
Many people though viewed the spacewalk cancellation as yet another sign of women being held back on the job.
McClain did not address those criticisms, focusing instead on the difficult tasks involved with a spacewalk.
A spacewalk is defined by NASA as "anytime an astronaut gets out of a vehicle while in space." A typical spacewalk typically lasts six to seven hours.
"They are a lot of work, six to seven hours outside," McClain said. "But prior to even going out in order to get suited up and get ready and get your body ready, it's six to seven hours of work before you can go out the door, and before that day it is years of training to be ready to do these."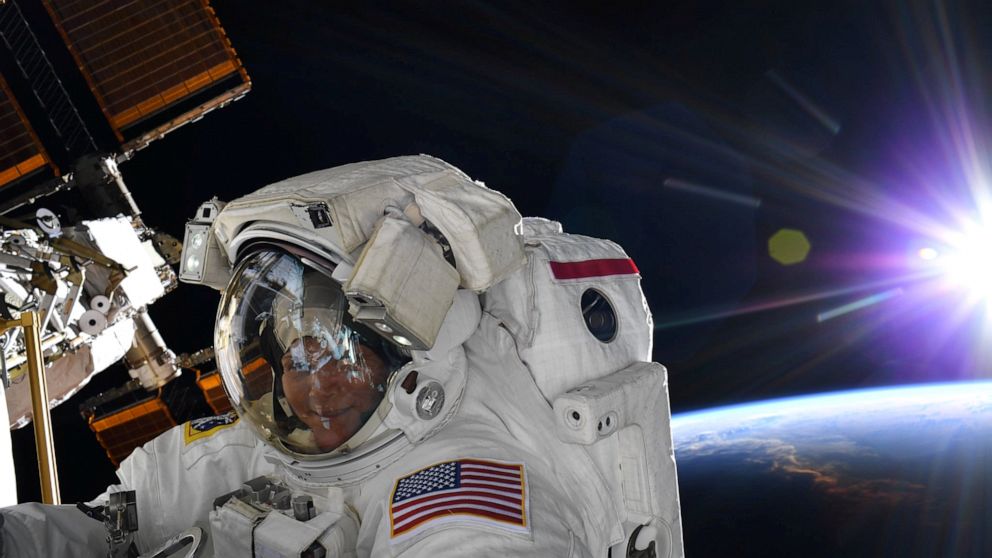 "They are very physically and mentally intensive but they are what keeps the space station running," she added.
Koch and Hague went on to have a successful spacewalk on March 29, updating the batteries on the space station's power system.
McClain is now expected to perform her next spacewalk on April 8 with another male, Canadian Space Agency astronaut David Saint-Jacques, according to NASA.