Families of missing black Americans fight for media, police to focus on their cases
Priscilla and Norma Hamilton
As children, the Hamilton sisters watched true crime shows with their mother who wanted to show them the potential dangers they could face.
Now, Priscilla Hamilton and Norma Hamilton are hosts of "It's the Mystery for Me," a podcast that the sisters use to help highlight the disappearances, mysterious deaths and murders of Black women and girls.
"We always joke that our mom probably was like a detective in a past life because of how much she watched [true crime]," Priscilla Hamilton told ABC News.
The sisters, who identify as Afro-Latina and Black, said that they wanted to bridge the gap in stories that are less covered on true crime shows and podcasts. What makes them stand out as true crime podcasters is their legal background and sisterly banter, said Norma Hamilton.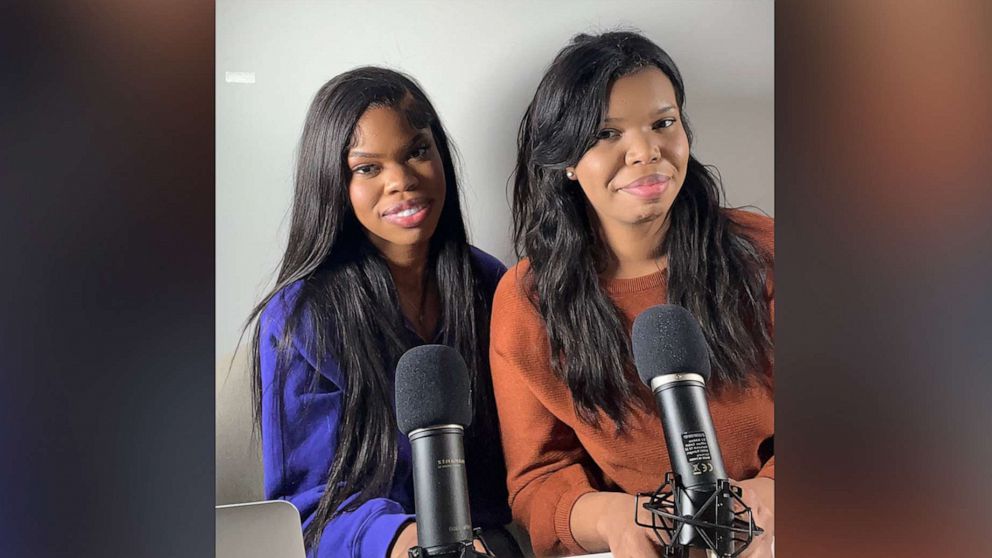 The Hamiltons both have law degrees, which have helped them explain complicated or overlooked cases to their listeners. So far, "It's the Mystery for Me" has just under half a million listeners, with international fans in Canada, the U.K. and South Africa.
Federal data from the National Crime Information Center database shows that more than 40% of missing women and girls in 2020 were people of color despite making up a smaller portion of the population. Last year, the former chairman of the House Oversight Committee's subcommittee on Civil Rights and Civil Liberties, Rep. Jamie Raskin of Maryland, called that statistic a "crisis hiding in plain sight."
Zach Sommers, a criminologist and affiliated scholar at the American Bar Foundation, researches gender and racial diversity in news media. He said that non-white cases get covered less, and when they are, the coverage frequently doesn't have the same nuance as the reporting on their white counterparts.
"By necessity and limited resources, we kind of are picking and choosing as a society which of those cases get coverage. That determination and that analysis reflects broader aspects of our society," Sommers said, adding that less coverage for non-white people is not done intentionally, or maliciously, but is partially due to lack of diversity in newsrooms.
Priscilla Hamilton described the podcast as a chance to show the "reality" of the number of missing Black women and girls.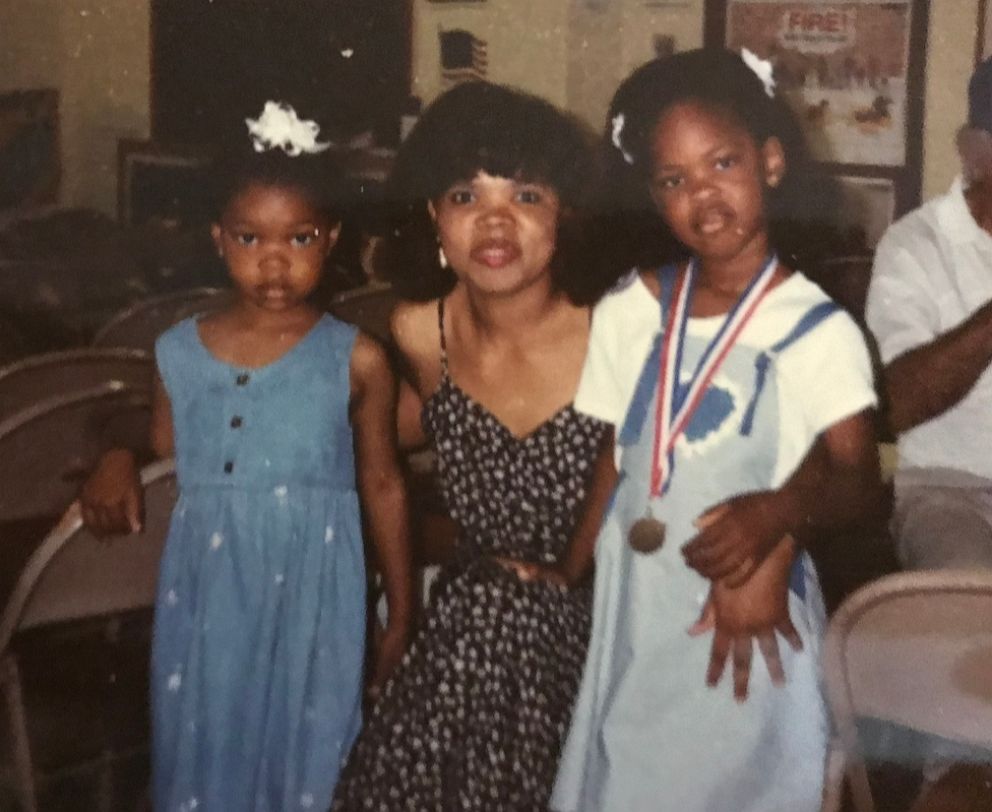 "Black women and girls, they do face a lot of violence, and somehow those stories are not told. It's an overwhelming amount of stories featuring white women," she said. "The podcast is just an opportunity to hone in on that statistic and show people that it is a reality."
Norma Hamilton said that the podcast faces challenges when researching different cases because there are fewer news articles on Black cases.
"We are getting information from court of appeals documents that wasn't in the articles or TV shows, so we do the best that we can to highlight these underrepresented groups," said Norma Hamilton.
Black women and girls were killed by men in 2020 at a rate nearly three times higher than white women, frequently by someone they knew, according to data from the Violence Policy Center.
"The listeners are looking at themselves, looking at their own lives, looking at people around them, and thinking, 'What can I do to ensure that people around me are getting the help that they need, so that they don't fall victim?'" said Norma Hamilton.
The Hamilton sisters said they always try to bring a balance to storytelling between gruesome details and showing the victims' personalities.
"It's heavy because we're sharing these details because we want to humanize them. But we all know where the story is headed. When you turn on this podcast, you know what you're in for. It's something tragic," said Priscilla Hamilton.
Norma Hamilton talked about how single details can overshadow a personality, like in murder victim Alicia Ray's case. Ray was strangled to death in 2008 at the age of 20. Ray's ex-boyfriend Jose Duarte was later convicted of her murder in 2013 and sentenced to 34 years to life in state prison.
"She loved writing poetry, but then that gets lost in the story because it came out that she was a sex worker. It's very hard to find that balance," said Norma Hamilton.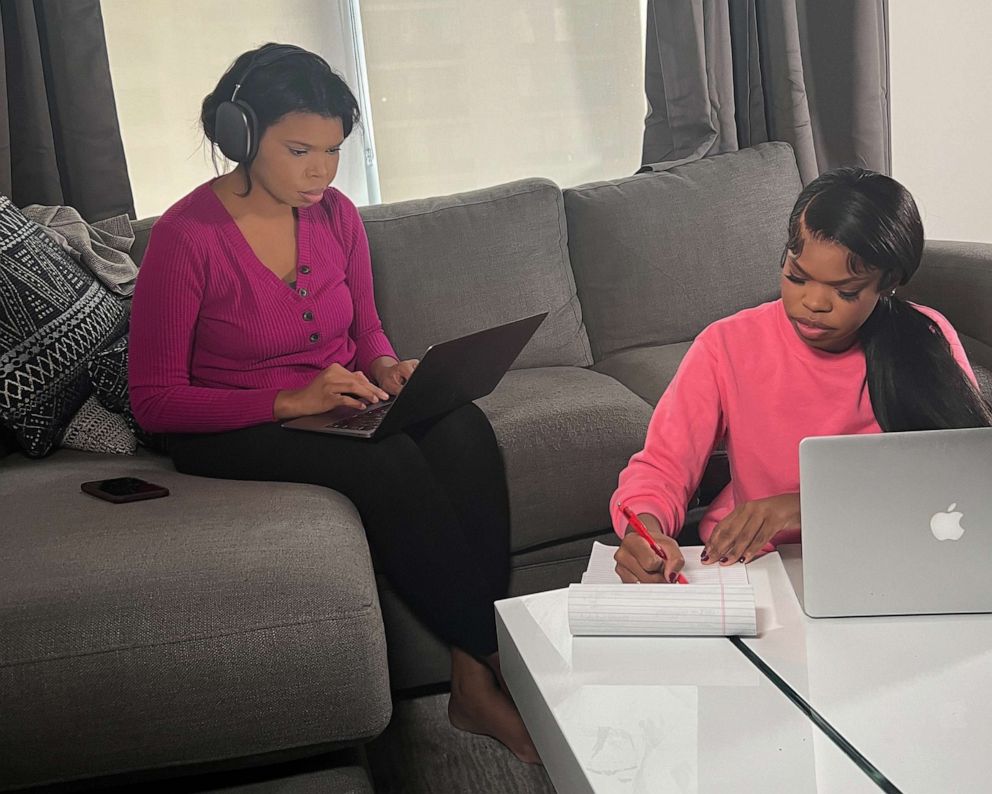 Sommers said that keeping attention on missing and murdered cases gives them a higher chance of being solved. He pointed to Gabby Petito and how "missing white woman syndrome," the term some have used for what he describes as media fascination with a white woman's missing person case, can help break things open.
Petito, 22, was killed in August 2021 while traveling across the country with her fiance Brian Laundrie. Her initial disappearance sparked widespread public interest and heavy national media coverage, as well as a Lifetime TV movie, "The Gabby Petito Story." Petito's remains were eventually discovered on Sept. 19, 2021 in the Bridger-Teton National Forest in Wyoming, following an exhaustive search effort. Laundrie later claimed responsibility for Petito's death in a notebook before taking his own life, according to FBI officials involved in the case.
"If you have less coverage, it's less likely that you're going to see that type of benefits of the investigation, whether it's investigation success, or investigation speed, all things that can aid the police in trying to figure out what's going on," said Sommers. "Those are very real-world impacts."
The Hamiltons said that they can always see themselves in the victims that they cover.
"When we start telling the stories, a lot of the times, it just so happens that, oh, this person loves basketball," said Priscilla Hamilton.
Both sisters have a common goal for the future cases they cover: for these forgotten stories to reach a larger audience and for the families of the victims to be proud of how they covered their loved ones' stories.
"There are JonBenét Ramseys in the Black community. There are Natalee Holloways. There are Chandra Levys. Why aren't we hearing their stories? Those stories are just as important," said Priscilla Hamilton.