The step that Christine Blasey Ford took to go public with her accusation that Supreme Court nominee Brett Kavanaugh sexually assaulted her in high school may prompt more women to speak out about their own experiences.
"I think it's time," said Carol Ott, of Baltimore, who said she was raped at 16 by a high school classmate. "I could have written [Ford's] story because it's the same story over and over."
Ford, a California psychology professor, told The Washington Post that she was at a teen house party in the 1980s when Kavanaugh and one of his male classmates -- both "stumbling drunk" -- cornered her in a bedroom and Kavanaugh pinned her on her back on a bed, the paper reported.
She said Kavanaugh's friend watched as Kavanaugh groped her over her clothes and attempted to remove her clothes and the one-piece bathing suit she was wearing underneath, according to the story.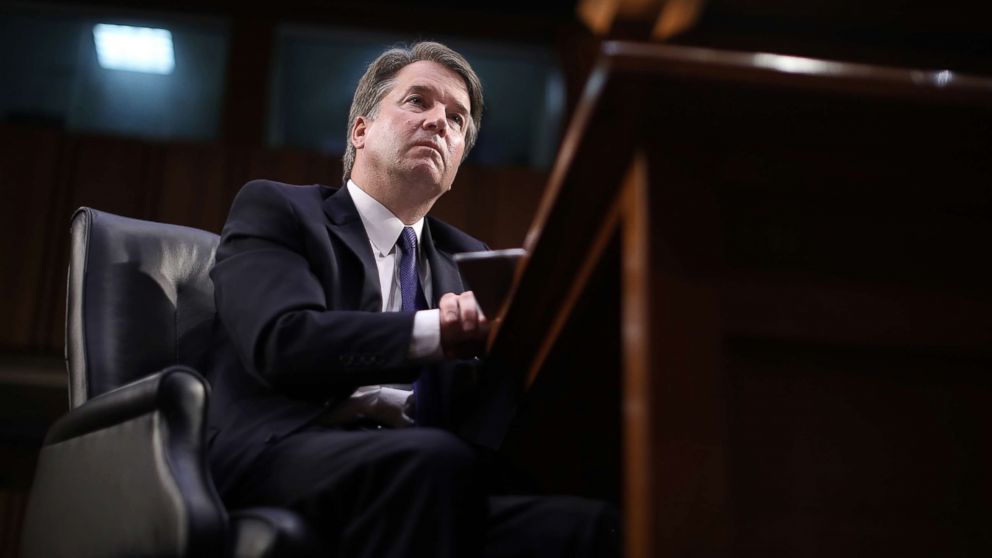 Ford said she told no one about being allegedly attacked by Kavanaugh until 2012 when she and her husband, Russell Ford, sought couples therapy, the Post reported.
Ott, 50, said she also told no one about her own incident until the age of 40 when she also opened up to a therapist.
"When something like this happens, it literally clouds every aspect of your life, whether it's conscious or subconsciously," she said. "You're never 100 percent okay."
Ott shared her story with the hashtag #NoKavanaughConfirmation, inspired by a stranger who tweeted about being raped at age 17.
"I thought, I don't know that lady and I don't know the professor who is accusing Kavanaugh, but I can't just let them do it by themselves," Ott said. "Because it's extremely isolating."
Kavanaugh, now 53 and a father of two, disputed the allegations on Friday before Ford revealed her identity in a Washington Post story on Sunday. He issued a new statement Monday morning.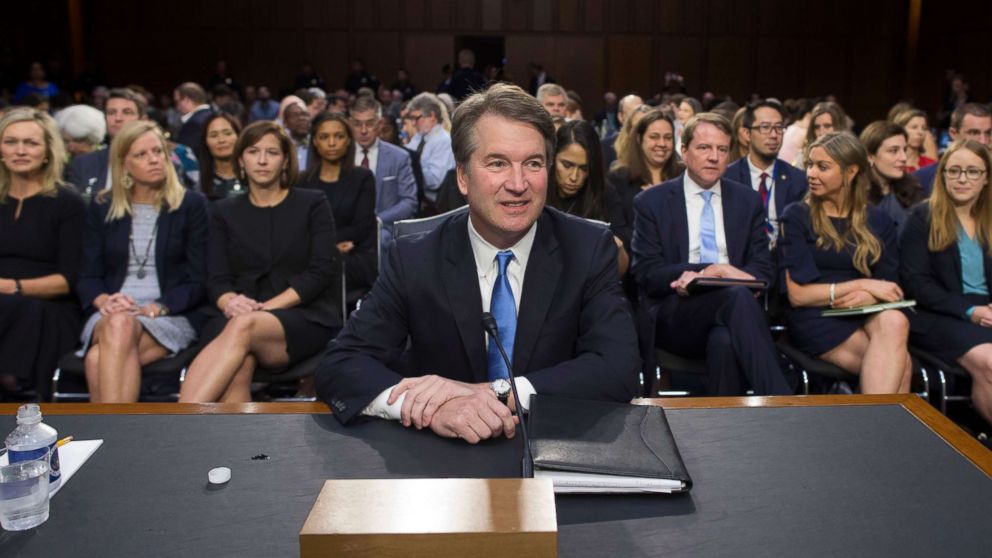 "This is a completely false allegation. I have never done anything like what the accuser describes -- to her or to anyone," Kavanaugh said in his latest statement released by the White House. "Because this never happened, I had no idea who was making this accusation until she identified herself yesterday."
The fact that Ford is only now speaking publicly about the alleged assault, more than 30 years after it is said to have happened, actually puts her in the majority of people who say they have been victims of sexual assault, experts say.
When something like this happens, it literally clouds every aspect of your life, whether it's conscious or subconsciously. You're never 100 percent okay.
"It's important to note that it's a really small percent that actually report their harassment or assault to anyone and a really, really small percentage that actually report it to authorities," said Dr. Vaile Wright, a licensed psychologist and the director of research and special projects at the American Psychological Association (APA).
The reasons victims of sexual assault may not come forward, not even to friends and family, are numerous, according to Wright.
Victims may feel like they will not be believed, will be blamed or will be mistreated or re-victimized by authorities.
In high school and college in particular, according to Wright, there may be situational factors, like alcohol or a close relationship with the perpetrator, that may make the victim question whether what happened to them was actually sexual assault or rape.
A victim may also fear retaliation by the perpetrator for speaking out.
Speaking publicly about being sexually assaulted or harassed also forces the victim to face the fear that "if you talk about it it's going to make it real," according to Jean Kilbourne, an author and filmmaker known for her work on the objectification of women in advertising.
"The miracle to me is that women ever tell anybody," said Kilbourne, who said her experience of being sexually harassed has stayed with her 50 years later. "I think it's hard for people who haven't experienced that kind of objectification or dehumanization to fully understand it."
"That experience of being reduced to an object like that, especially if you're young, it can really shake your sense of yourself," she said. "It doesn't go away. That experience of fear and powerlessness has a terrible impact on our sense of security, which women don't have in abundance to begin with."
The impact of silence
Victims of trauma who stay silent are more likely to experience issues like post-traumatic stress disorder (PTSD), depression, impaired relationships, intimacy and trust issues, disordered eating and sleep impairments, according to Wright.
"One of the things we do know is there are really good treatments for trauma, whether that trauma is sexual assault or harassment," she said. "When individuals don't seek out treatment and try to just manage it on their own, for most, the trauma has a long lasting effect -- obviously mentally and emotionally but also physically."
For Ott, the Baltimore woman, relief only came when she started therapy, she said.
"I still have days where I have symptoms of PTSD that come back, but the bad days are a lot less now and they're a lot less bad," Ott said. "I think the key for any woman who's been through this, whether as a kid or it was recent, is to get the tools to move yourself forward, even when you don't want to."
Speaking out in the #MeToo era
The last memory Americans have of a woman accusing a Supreme Court nominee of sexual assault or harassment allegations was in 1991 when Anita Hill was grilled by a panel of male senators on her sexual harassment accusations against now-Justice Clarence Thomas.
After Hill came forward to testify against him, Thomas's support only rose, eventually peaking at 58 percent in Gallup's historical tracking, according to FiveThirtyEight.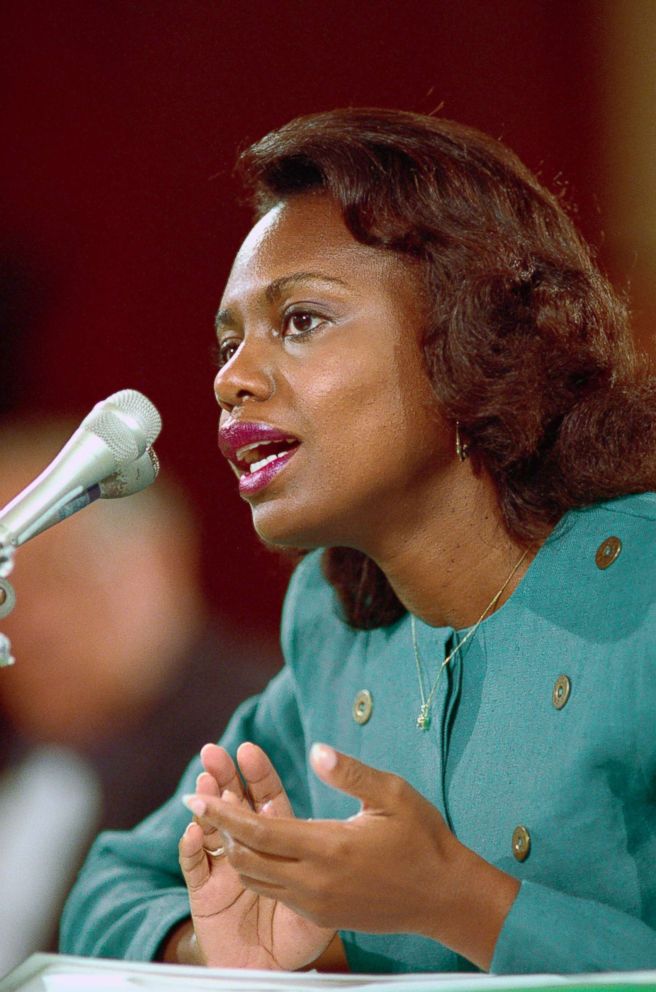 The women who have spoken out about sexual assault and harassment as the #MeToo movement has unfolded, from everyday people to celebrities, have moved the needle forward, experts said.
"That movement has been such a critical tipping point in the way the public conversation about sexual assault has been understood," said Laura Palumbo of the National Sexual Violence Resource Center (NSVRC). "The resounding message of #MeToo for survivors is that they're not alone and that many feel as though it's important for them to come forward with their story to ensure that there is accountability on behalf of the person who has harmed them."
Wright, of the American Psychological Association, agrees #MeToo has brought an "increased awareness" that could explain why "individuals are coming forward in a more formal way than in the past."
Time's Up, the legal defense fund that sprung out of the #MeToo movement, said in a statement the era where "business as usual could continue amid credible allegations of sexual violence [has] ended forever."
"If this moment in time feels strangely familiar, it's because it is," organization officials said in a statement. "Listen to Christine Blasey Ford. A woman's experience should never be valued less than a man's career."
With Ford's story now public, some senators, both Democrats and Republicans, have called for her to be allowed to testify.
Top White House aide Kellyanne Conway said on Monday that Ford should be heard and that the White House is open to her testifying on Capitol Hill.
"Absolutely," Conway told reporters during a gaggle Monday morning when asked if Ford should testify.
"She should not be insulted, she should not be ignored [and] she should testify under oath and she should do it on Capitol Hill."
On Monday evening, the Senate Judiciary Committee announced it is planning to hold a public hearing next Monday and is inviting both Kavanaugh and Ford to testify.
Before the public hearing was announced, Ford's attorney, Debra Katz, told "Good Morning America" that she wants to speak to investigators about her allegations against Kavanaugh, but she is afraid of becoming the next Anita Hill -- a reminder of the stigma seared in Americans' minds.