Woman alleges strangers placed bucket on her head while shopping
Courtesy Lana Clay-Monaghan
A California woman is speaking out about the lasting injuries she says she suffered after a group of teenagers allegedly placed a bucket over her head while she was shopping for baby supplies.
Lana Clay-Monaghan, 35, said she was shopping by herself in a Target store in Tustin, California, on March 26, when she felt something placed over her head.
"I was scanning the soaps to buy the best ones for my children, and that's when it happened," Clay-Monaghan, a mom of 8-month-old twins, told ABC News. "It was pretty abrupt. Something came over my head and I was in an instant state of shock."
Clay-Monaghan said she screamed and took the item off her head. At that moment she said she saw a group of teenagers whom she described as "laughing" and "filming" her with cell phones.
"I sort of started to stumble and I tried to say, 'Help,' and then I fainted," she recalled. "As I was going down, the last thing I really remember was them laughing and filming me."
Clay-Monaghan said she was diagnosed with epilepsy 10 years ago and that the incident at Target allegedly sent her into a seizure.
According to the Centers for Disease Control and Prevention, a seizure is a "short change in normal brain activity" which can cause a person to stare or to lose awareness, fall and shake.
Seizures are the main sign of epilepsy, a diagnosis that comes after a person has had two or more seizures, according to the CDC.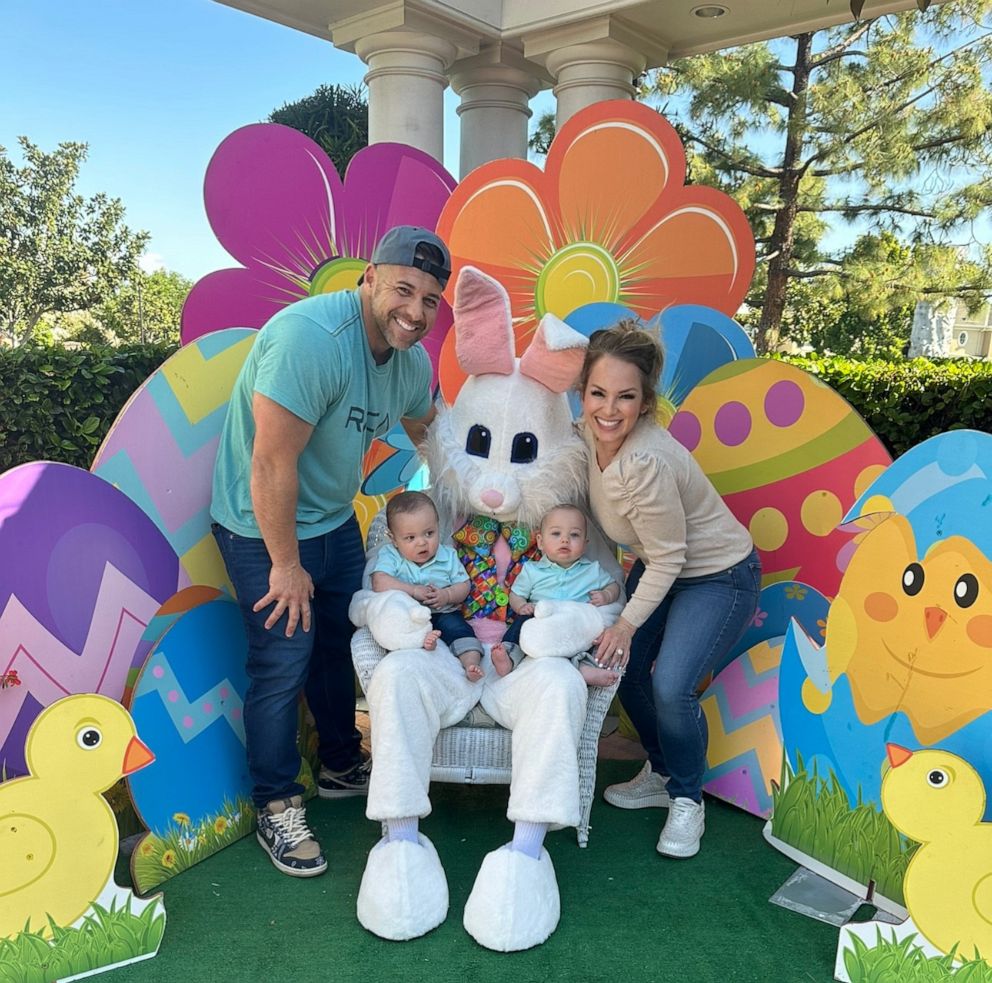 Clay-Monaghan said strangers who were shopping in other aisles of Target came to her rescue after hearing her body hit the ground.
"When they came to my aid, I was seizing and banging my head into the ground," Clay-Monaghan said. "One kind witness put a stuffed animal under my head."
Clay-Monaghan was transported to a nearby hospital by the Orange County Fire Authority, according to Lt. Ryan Coe of the Tustin Police Department.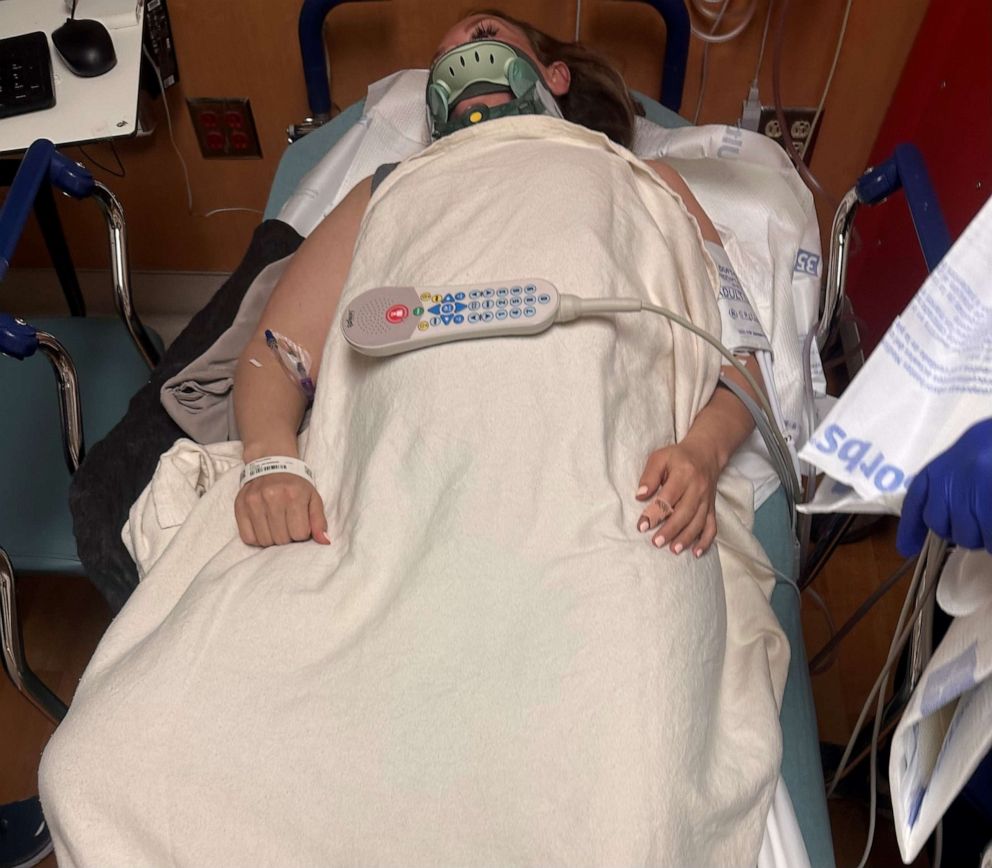 Coe told ABC News that when law enforcement officials first learned of the incident, they thought it could be "part of a social media trend." He said authorities determined it was a bucket that was placed on Clay-Monaghan's head.
The so-called "bucket prank" has circulated online for several years and involves people placing buckets or baskets on the heads of unsuspecting strangers and then posting video of their reaction on social media afterward.
Both Coe and Clay-Monaghan said they are not aware of video of the incident being shared on social media.
Coe also said that the incident involving Clay-Monaghan is not, as far as he knows, part of a bigger trend locally, saying, "This is the only investigation that we've had to do with something like this."
According to Coe, four juvenile suspects have been identified as having been involved in the incident involving Clay-Monaghan, who has indicated she would like to press charges.
"We are in the middle of forwarding the case to the district attorney's office for review," Coe said.
Joe Unger, a spokesperson for Target, told ABC News the company has been cooperating with authorities in the investigation.
"The safety of our guests and team members is Target's top priority. Our hearts go out to the victim of this incident, and we appreciate the efforts of our team members who provided immediate assistance," Unger said in a statement. "We take any form of harassment seriously and are working closely with the Tustin Police Department as they investigate."
Clay-Monaghan said she is continuing to recover from physical injuries, including a concussion, as well as emotional scars. She said she is currently on medical leave from work.
"Psychologically, I'm traumatized. I've been suffering from panic attacks," she said. "And it's really changed my family dynamic because my husband has had to really step up and fulfill the roles that I'd been playing. Not to mention, I feel as though it's robbed me from a special time in my life as a new mother and focusing on my children."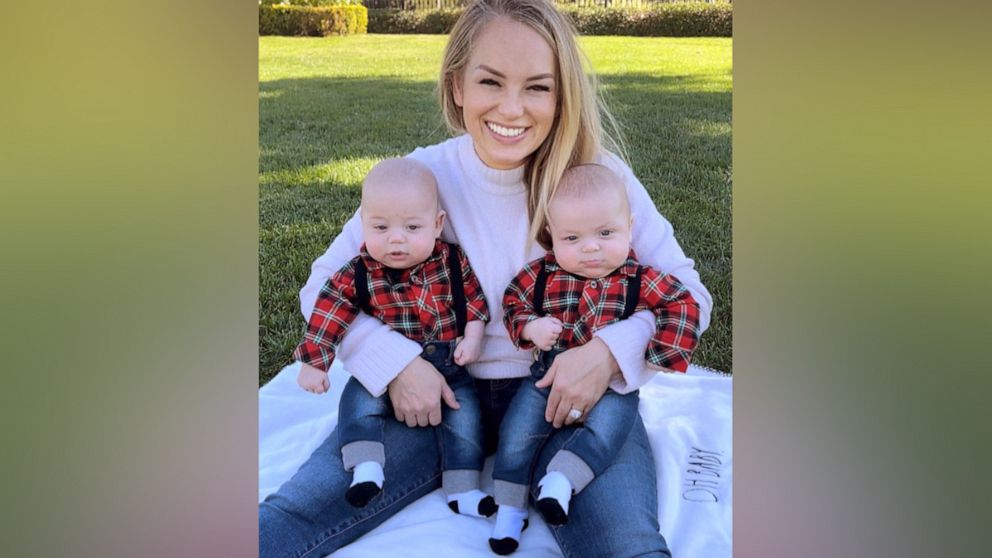 Though she says the experience has been traumatic, Clay-Monaghan said she feels it is important to share her story.
"It's really important to me to encourage families to talk to their children and to utilize my experience as an example of what can go wrong," Clay-Monaghan said. "You don't have a right to target someone who is alone and seemingly unexpecting in a vulnerable moment, for your own viewership or for likes on apps."
She added, "I think we as a society have lost touch in terms of things that are funny and things that we should do for our own pleasure. I really would like as an outcome [for] families to talk about this and utilize it as an example of why you don't do things like this."
Clay-Monaghan has also retained an attorney, Jonny W. Hornberger, of Callahan & Blaine, who said his client is exploring all of her legal options.
"In terms of legal possibilities and possible claims and remedies for Lana, we're exploring all of that," Hornberger told ABC News. "But kids and parents need to understand that there are repercussions for their actions, regardless of whether or not these things are done with the intention of putting them on social media for a rouse. What's important is that these things are meant to hurt people. They are meant to make fun of people, and unfortunately that happened to Lana."