A North Carolina man who garnered viral attention after appearing in a powerful protest video is speaking out on the change he hopes to see in wake of George Floyd's death.
On Saturday, activist Curtis Hayes, 31, was seen having a passionate discussion with a 45-year-old man and a 16-year-old boy during a demonstration in Charlotte.
Hayes appeared live on "Good Morning America" where he shared the message behind the video, which has been viewed more than 20 million times.
"At that moment, I was looking at the 16-year-old young man and I told myself, 'I was once him,'" Hayes told "GMA's" Robin Roberts. "Then I looked at the 45-year-old man and said, 'I'm going to want to be him.'"
"I just came over with so much emotion because at that moment when I inserted myself, I understood that, 'Wow. This is three generations that is out here ... protesting and fighting for the same equality, and for the same change that my ancestors once did. So it just overwhelmed and overfilled my heart with anger and hurt and just frustration and confusion."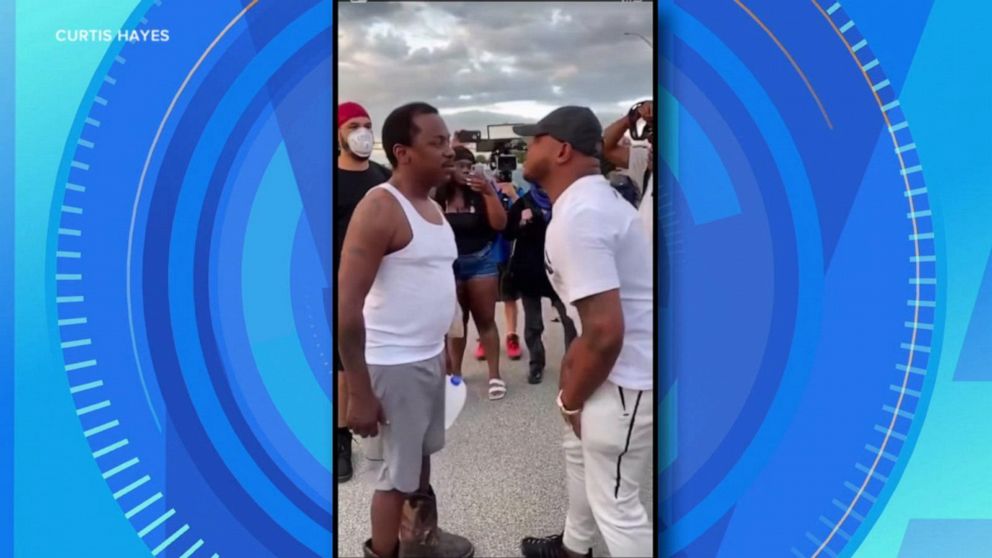 In the footage, Hayes pulls 16-year-old protester Raymond Curry aside, asking him to use his voice.
"Ten years, you're going to be right here too," Hayes can be heard telling Raymond. "The way we're doing it, it ain't working ... come up with a better way."
Hayes said he wanted Raymond and all young people to ensure their anger and confusion does not turn into rage. Instead, "we must educate ourselves on the laws, legislation and rights as U.S. citizens," he added.
"That is how you are going to get change," Hayes said.
"My uncle is out in Houston. He made a powerful statement. He said, 'Do not become criminals while fighting for change,'" Hayes said. "I think when you're out there and you're protesting and if you allow that anger to overtake you ... you'll do things outside of your character at that moment that could possibly deter you and hurt you for the rest of your life."
Floyd, a black man, died on Memorial Day after a former white Minnesota police officer, Derek Chauvin ... pinned him down by kneeling on his neck.
His death sparked outrage and protests in Minnesota which have spread throughout the United States. Some instances of civil unrest occurred, including vandalism and destruction of property. Many cities have issued curfews in response, and at least 9,300 people have been arrested.
Floyd's death also ignited conversations on racism, with Hayes urging people to "check your peers."
"Whether you're black or white, if you see your black peer that is getting out of hand, where they are causing chaos and ruckus in your movement, check them ... I'll also send that message to my white peers. My white men and my white women, you have to check your colleagues," Hayes said, adding, "we have to try and understand one another."
"If you do not understand me as a black man and I do not understand you as a white man, we will never have that dialogue where we can sit and say, 'Wow, thank you. I understand you and I will try to make a change within myself first and then within my communities and my homes and my city and my states.'"
Hayes is a father of two, including a 5-year-old boy. As a parent, he said he never wants his children to disobey the law, but always remember to fight what they believe it.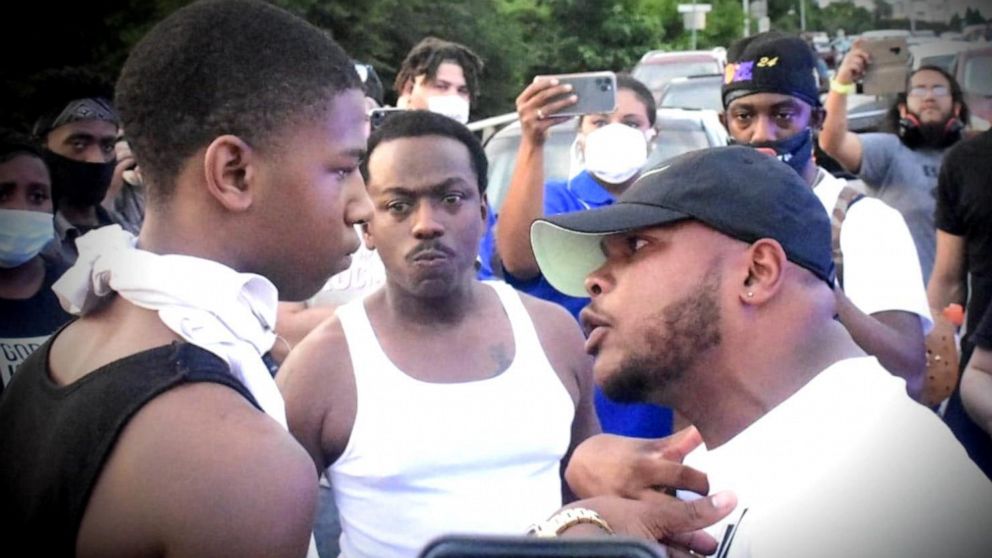 "Do not do it under chaos and destruction but do it the right way," he noted. "Make them feel you in your conviction, in your voice."
Hayes also hopes people challenge their city leaders.
"It is time for them to take accountability," he said. "The United States of America is now becoming where we are unified as people and we will not back down because we want change, and it starts with everyone from the lowest level all the way up to the highest."
Not only should we check each other, Hayes said, but "love on each other at all times."