Russian forces inch closer to Kyiv
A woman in Ukraine gave birth a day after surviving a Russian airstrike on a children's hospital and maternity ward.
Mariana Vishegirskaya gave birth to a daughter, named Veronika, on Thursday in Mariupol, Ukraine, according to the Associated Press.
Images taken by an AP photographer show Vishegirskaya recovering in bed after the birth, with her newborn and husband by her side.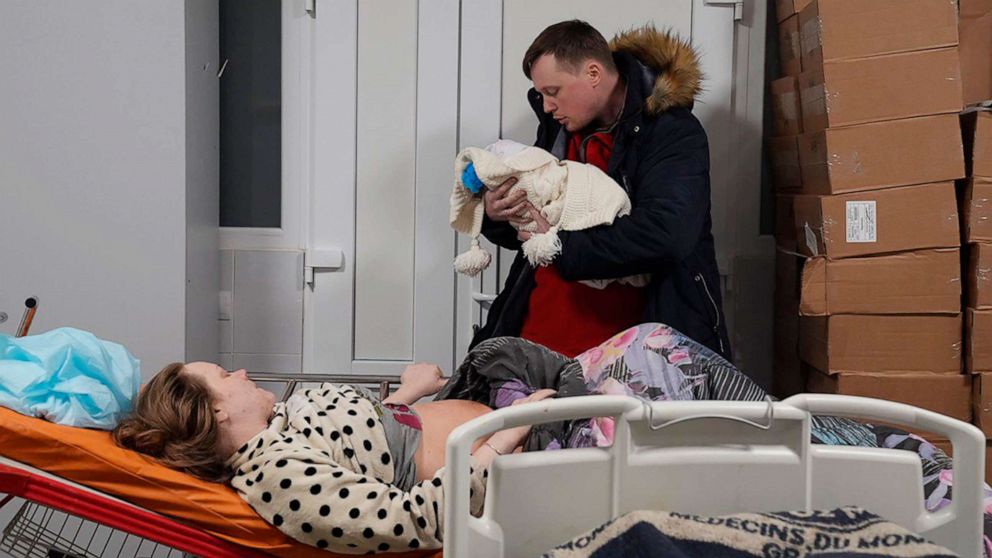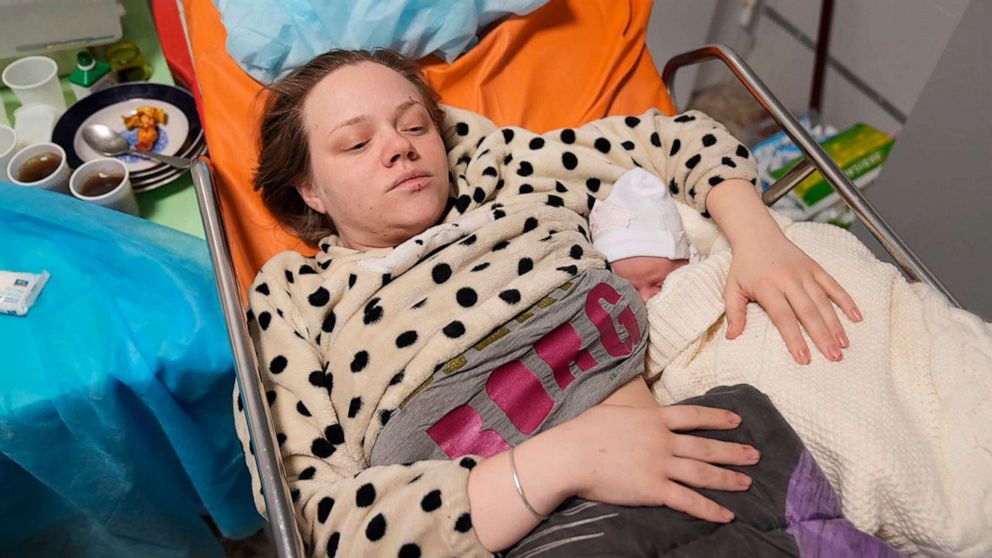 In the photos, Vishegirskaya is wearing the same polka dot outfit she was photographed in the day before as she rushed to evacuate the attacked hospital in Mariupol, a city in southeastern Ukraine.
After the attack, Vishegirskaya was photographed with blood on her face, carrying a bag and blanket as she made her way down stairs to evacuate.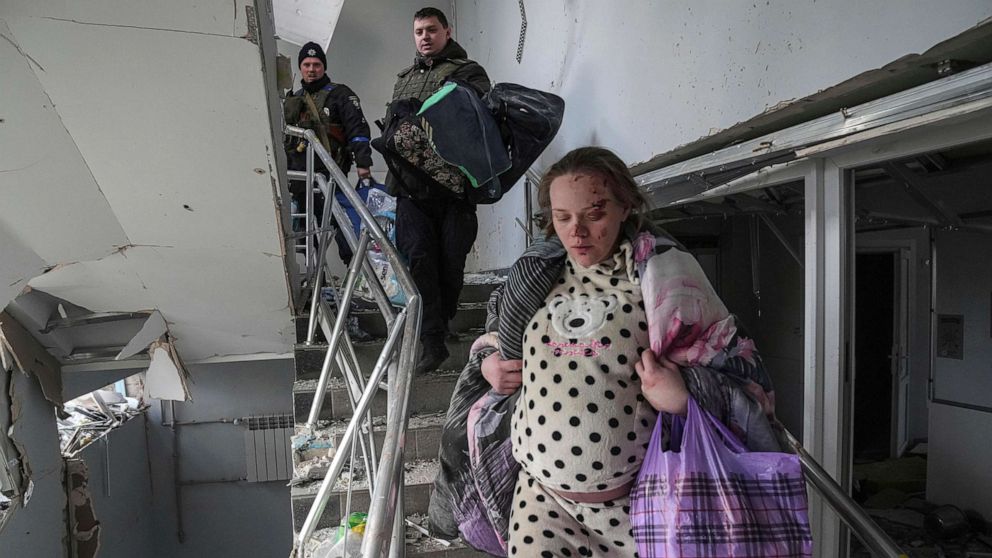 The airstrike on the children's hospital and maternity ward in Mariupol Wednesday was one of 26 attacks on health care facilities in Ukraine since Russia's invasion of the country began last month, according to the United Nations High Commissioner for Human Rights.
After the airstrike Wednesday, Russian officials claimed that the attack was staged, but they first confirmed they bombed it and claimed the hospital was being used by Ukrainian "radicals."
United Nations High Commissioner for Human Rights spokesperson Elizabeth Throssell told reporters Friday that the Russian's information was not true.
"It was a functioning hospital," she said.
"We remind Russian authorities that directing attacks against civilians and civilian objects as well as so-called bombardment in towns and villages and other forms of indiscriminate attacks are prohibited under international law and may amount to war crimes," Throssell said.
ABC News' Conor Finnegan contributed to this report.