Biggest moments from 2023 MTV VMAs
*NYSNC is making music again.
The band, which reunited on the MTV VMAs stage on Tuesday night to present Taylor Swift the best pop award for her song "Anti-Hero," have reunited musically as well.
Justin Timberlake, JC Chasez, Joey Fatone, Lance Bass and Chris Kirkpatrick teamed up to record "Better Place" for the upcoming Trolls movie, "Trolls Band Together."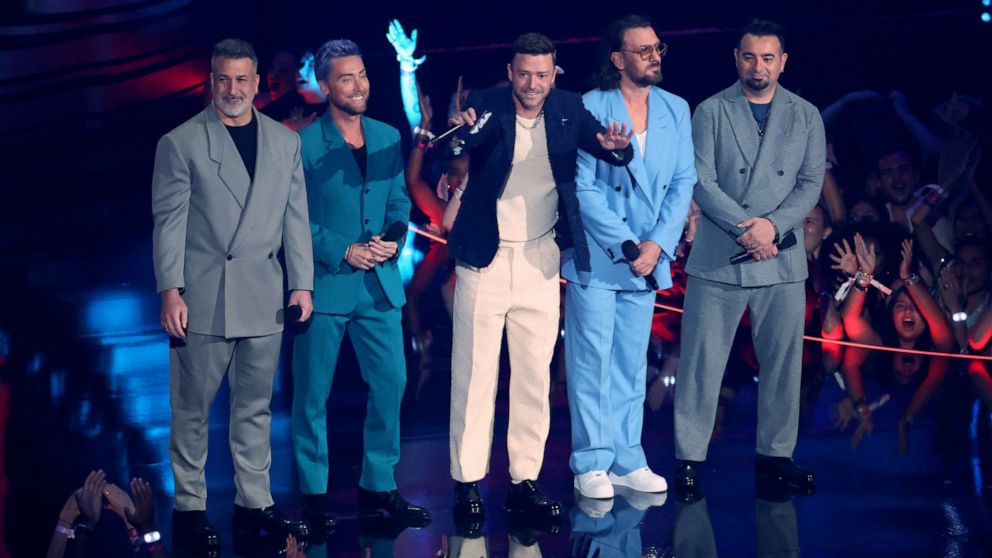 A clip of the song can be heard at the end of the movie's new trailer, which dropped early Thursday morning.
"Let me take you to a better place," the boys sing in the new song. "I'm gonna kiss the sky at night."
The short, shimmering pop snippet marks the band's first new music in two decades.
Timberlake is one of the voices of the "Trolls" franchise. He returns as the voice of Branch opposite Anna Kendrick's Poppy in the new film.
Fans of the late '90s boy band will also note the strains of their 1997 hit "I Want You Back" in the trailer, though it sounds like it's gotten an update.
You can hear the new music at the end of the trailer.