Tory Johnson has exclusive "GMA3" Deals and Steals for under $20.
You can score big savings on products from brands such as Marley's Monsters, Gooseberry Designs, Dr. Dana and much more.
The deals start at just $7.50 and are up to 78% off.
Find all of Tory's Deals and Steals on her website, GMADeals.com.
Sign up for our new "GMA" Shop newsletter to get the latest deals delivered to your inbox and discover more products to help you live your best life.
Deal details:
1. Use the links provided below on the date(s) listed to receive the savings.
2. All deals are available only while supplies last. No backorders, unless specified by the individual vendor. No rainchecks.
3. Deals cannot be combined with other coupons and offers.
4. Contact retailers for any questions about products before ordering online.
5. Shipping rates indicated are valid in the continental United States only.
NEED HELP? CONTACT TORY: For those who need assistance with a deal, please email Tory Johnson directly at help@gmadeals.com. Tory and her team respond to all viewer emails within an hour during business hours.
By clicking on these shopping links, visitors will leave Goodmorningamerica.com. These e-commerce sites are operated under different terms and privacy policies than Goodmorningamerica.com. ABC and Tory will receive a commission for purchases made through these links. Prices may change from date of publication.
Marley's Monsters: UNpaper Towels, Napkins, Snack Bags & Facial Rounds
Valid: 07/13/2022 to 07/14/2022
Made in America, Marley's Monsters handmade reusables come in a wide variety of prints and colors to encourage sustainable living that is unique to your personality and style. The UNpaper Towels are absorbent for wiping up spills, perfectly soft for wiping faces, and just the right size and thickness to wash and dry quickly. With proper care UNpaper Towels can last for years. Cloth Napkins are made from 100% cotton flannel and the edges are sewn for durability. Snack bags and facial rounds are also available, which can replace at least 1,000 single-use cotton balls repeatedly for years. Limit two per product. Shipping is $4.99.
Gooseberry Designs: Totes & Pillow Covers
Valid: 07/13/2022 to 07/14/2022
Bring your favorite place home with Gooseberry Designs' whimsically stylish map design cotton totes and pillow covers. Proudly made in America, these designs are hand-drawn and created by a woman-owned, boutique design studio in Los Gatos, California. The pillow covers are made with 100% natural cotton, measure 16x16" with an envelope closure. The map tote bags have 20" handles for easy carrying. Shipping is $3.99 or free over $42.
Dr. Dana: Nail Renewal System
Valid: 07/13/2022 to 07/14/2022
The Dr. Dana Nail Renewal System exfoliates, hydrates and strengthens dry, brittle or damaged nails so they look healthy and lustrous. The Nail Renewal System was developed by dermatologist, Dr. Dana Stern, who is a well-known nail expert in New York City. She devotes her entire practice to nail diagnosis, treatment and surgery. With this easy three-step system, you can treat 10 nails in just 10 minutes and see instant results. You only need to use the system once per week and it's not a polish, which means it won't chip and doesn't require removal. Limit three per order. Shipping is $3.95.
Baby Foot: Exfoliant Foot Peel
Valid: 07/13/2022 to 07/14/2022
Baby Foot is designed to remove the unsightly, dead skin cells on your feet that build up over time. This product features 16 natural extracts, which are scientifically formulated to exfoliate and moisturize at the same time. This lavender-scented product comes with two booties. Just slip the booties on, put a pair of socks over them and let everything sit for an hour. The dead skin will start peeling off your feet. You can peel this as it goes, never having to feel like you need to remove more than will comfortably come off. Limit three per order. Free shipping!
Sterling Forever: Jewelry
Valid: 07/13/2022 to 07/14/2022
Indulge in sparkle without breaking the bank. Sterling Forever's quality pieces are designed to sparkle and shine for years to come. Their jewelry collection features a mix of easy-to-wear pieces inspired by fashion runway trends. Dainty and elegant, their chain anklets add some shine to your summertime look. Complete the look by mixing and matching with chain necklaces and bracelets. Shipping is $1.
Valid: 07/13/2022 to 07/14/2022
RapidX helps keep you charged at home or on-the-go. The Prismo Wireless Charger features non-slip material so your devices stay in place. Tap the button on Prismo's underside for quick changes to match your mood, room or workplace. The Modula5 Single Phone Pod wirelessly charges any compatible device and you can chain up to five pods together. The X3PD is a compact and fast car charger for up to three devices. You can utilize all three ports simultaneously without compromising the port's speed. Limit seven per order. Shipping is $2.99 or free with three.
Lenny & Eva: Beaded Jewelry
Valid: 07/13/2022 to 07/17/2022
Add chic color and shine to your everyday style. Lenny & Eva's Norah collection features threader style hoops with delicate glass Miyuki beads stranded on brass wire, sure to be your new go-to earrings. Whether you choose just one or stack multiple, the Norah Bangle adds sparkle to your arm party. The expandable design fits most wrists, offered in coordinating colors to the earrings so you can mix and match your favorites!
Kokada: Coconut Spread Duo
Valid: 07/13/2022 to 07/17/2022
Calling all coconut lovers! Kokada is a coconut-based spread made with simple, natural ingredients, vegan, and free from refined sugar, peanuts and gluten, making it the ideal healthy swap for your favorite sweetened nut butters and jams. Enjoy Kokada spread on your toast, mixed into smoothies, oatmeal or pancakes, or as a dip for pretzels and crackers! The classic flavor has a rich coconut, caramel flavor and the brownie is like licking the spoon of brownie batter!
Plus, save on items for summer fun with these exclusive Digital Deals!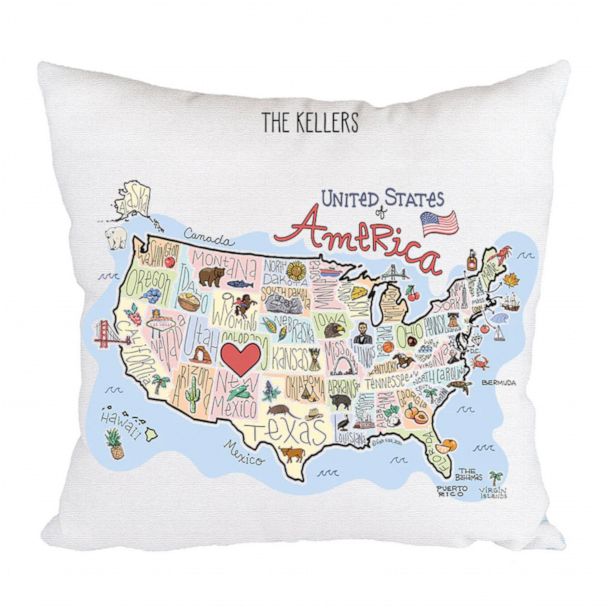 Fish Kiss: Custom Map Pillows
Valid: 07/11/2022 to 07/17/2022
Tell your story on a one-of-a-kind map pillow from Fish Kiss. All 50 states are featured on these customizable, hand-drawn map pillows. You can also add your own text and a fun icon to mark a special spot. The pillows can be used indoors and outdoors and have a removable cover for easy washing. Limit six per order. Shipping is $4.95 for one pillow, $1 for each additional and free with six.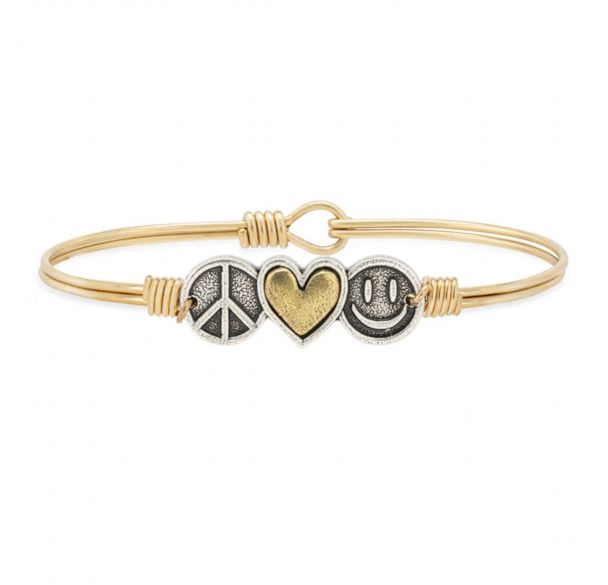 Valid: 07/11/2022 to 07/17/2022
Luca + Danni's handcrafted artisan bracelets are designed to sit on the top of your wrist so you can express the things that matter most to you. Each piece of jewelry is handcrafted in Rhode Island by local artisans. Choose from a large assortment of bracelets, anklets, rings and earrings. Options include hamsas, hearts, sunflowers, feathers, moons and more. Shipping is $3.99 or free over $50.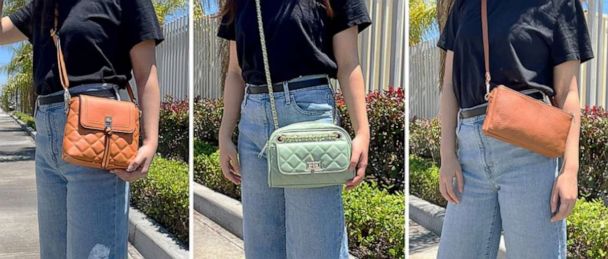 Valid: 07/11/2022 to 07/17/2022
Mali + Lili offers a fresh take on crossbody bags and other work-life handbag styles, all designed with luxe details and multifunctional features to keep you organized and secure. The Margo is a quilted front-flap crossbody with adjustable strap, knotted tassel trim and gold-toned hardware. The Alexis is a quilted zipped-top shoulder bag with foldover front pocket. The Jenny is a convertible shrunken top zipped backpack-crossbody with a roomy front pocket. Lastly, the Janet is a triple-gusset crossbody with adjustable strap, front zip pocket and gold-toned hardware. Shipping is $4.99.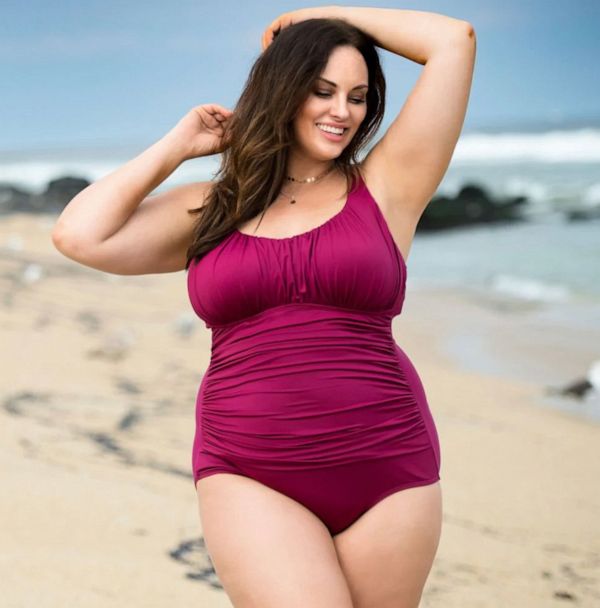 $32 to $35 + Free shipping
Valid: 07/11/2022 to 07/17/2022
Caribbean Sand Swimwear is designed with a special control power mesh to provide support. Quality fabrics and components are designed to keep you comfortable in your swimsuit. These flattering styles include tummy control, which hugs the midsection to smooth bumps or bulges. Sizes are available from 18W-24W. Free shipping!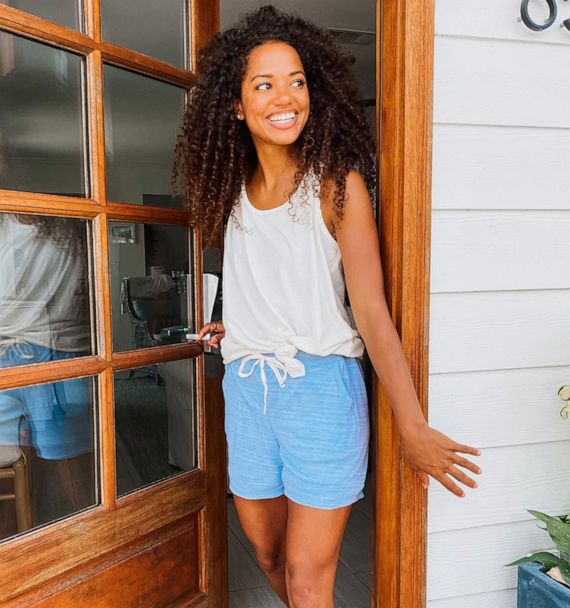 30A: Apparel & Accessories
Valid: 07/11/2022 to 07/17/2022
30A's line of super-soft apparel is made from recycled plastic bottles. Each T-shirt saves at least eight water bottles from ending up in oceans and landfills. To date, the company says it has recycled over 5 million water bottles through the production of its apparel. Choose from a variety of options for men and women. Styles include tees, tank tops, shorts, sweatshirts and more. Shipping is $7.95 or free over $75.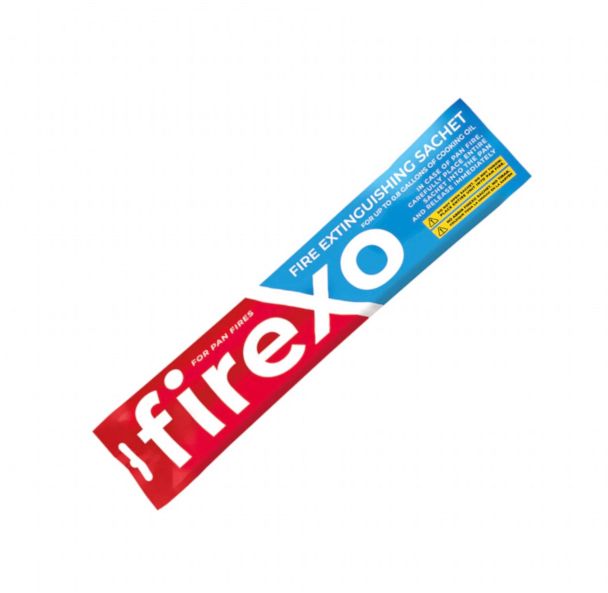 Firexo: Sachet Pan & Compact Fire Extinguisher
Valid: 07/11/2022 to 07/17/2022
Firexo's line of products is designed to extinguish fires. The Firexo Sachet Pan-Fire Extinguisher is simple: Instead of opening it, simply turn off the heat and toss the entire unopened sachet into the pan. The fire ruptures the sachet and fluid is dispersed to extinguish the flames, making it a handy solution to keep in the kitchen. The Compact Fire Extinguisher is designed to be fast, effective and practical to be stored safely at home. Shipping is $5.99.