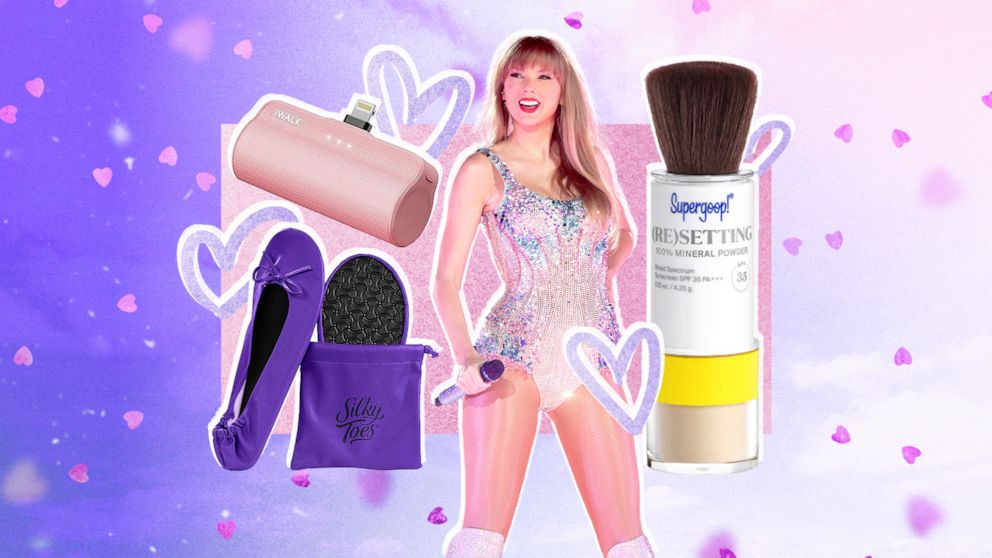 Swifties unite! The U.S. leg of Taylor Swift's Eras Tour is well underway.
Those who made it through the Ticketmaster pre-sale, which crashed the site and left many without a ticket, or managed to get their hands on one via resale are now being treated to nearly two decades of the musician's biggest hits and fan favorites at each tour stop.
"Attending opening night of the Era's Tour was beyond my 'Wildest Dreams' -- the suspense, the energy and pure joy Taylor radiated throughout the night made it an unforgettable experience, Reagan Baylee, a beauty enthusiast and content creator, shared with "Good Morning America".
Like many other Swift fans, Baylee spent months scouring the internet for tickets to the opening night of The Eras Tour. "I made the trek to Swift City, Arizona, alone, for a night full of sequins, tears and singing with 70,000 of Taylor's biggest fans, and I'd do it over, and over, and over again if I could," she said.
If you or someone you know might be headed to one of Swift's next stops to indulge in that same joyful experience, you might be wondering what to bring with you or wear on your big night out.
From sparkling looks that will leave you looking "Bejeweled" to a fresh pack of tissues for Swift's 10 minute rendition of "All Too Well," scroll on to shop everything you might need, with guidance from Baylee herself.
Get more shopGMA! Sign up for our newsletter, and follow on Instagram and TikTok.
By clicking on these shopping links, visitors will leave Goodmorningamerica.com. These e-commerce sites are operated under different terms and privacy policies than Goodmorningamerica.com. ABC will receive a commission for purchases made through these links. Prices may change from the date of publication.
Friendship bracelets
"Thanks to Taylor's song 'You're on Your Own, Kid,' Swifties have started an Eras Tour tradition of trading friendship bracelets. No time? Snag some bracelets from this Etsy shop before the show," Baylee shared.
Tissues
"Nothing could have prepared me for the rush of emotions I would feel when Taylor brought us through the many eras of her discography. Needless to say, tissues were MUCH needed."
Portable charger
Packable ballet flat
"After many hours of dancing, singing, crying and bonding with other Swifties, my feet were in need of relief. I wish I had stuffed a pair of flats into my purse."
Supergoop Sunscreen Powder
"You may find yourself waiting in the merch line for several hours -- you might as well protect your skin while doing so."
Fashion looks to shop