The evolution of Meghan Markle's style
Chris Jackson/Pool via Reuters
During her trip to South Africa, Duchess Meghan sported a look that's quite familiar.
For her first solo event visiting the Woodstock Exchange in Cape Town, she wore the Japanese GoWeave Essential Jumpsuit from Everlane.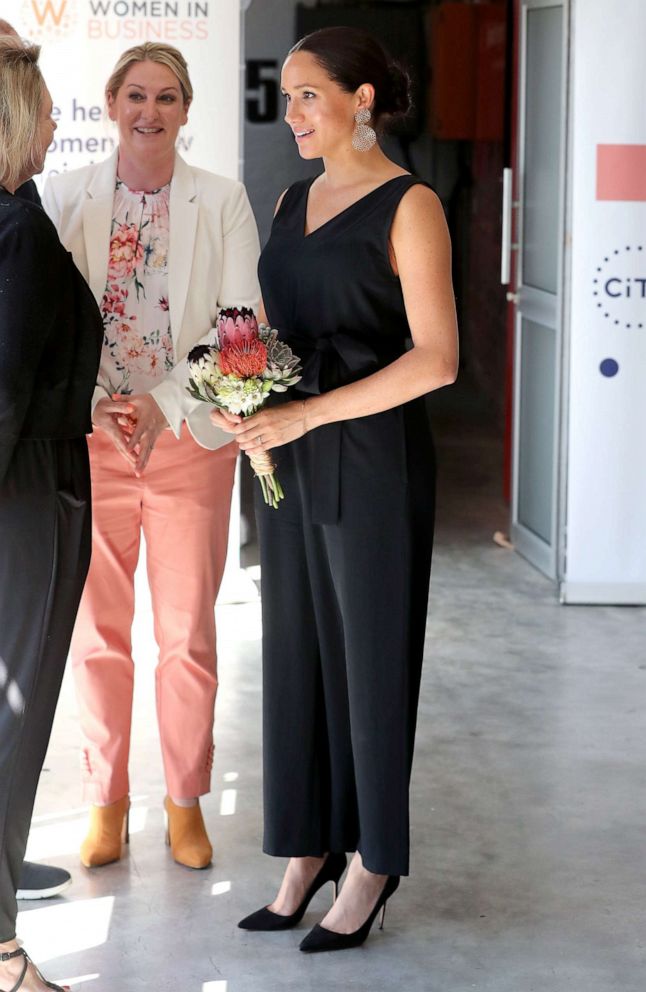 This happens to be the same look she wore in July while guest-editing the September 2019 issue of British Vogue.
The Duchess of Sussex has also been spotted wearing a Madewell denim jacket while visiting District 6 Museum and Homecoming Centre in Cape Town.
In case you were wondering if you've seen her in this pick before, you're right -- Markle wore the same denim jacket in 2018 while visiting Tonga.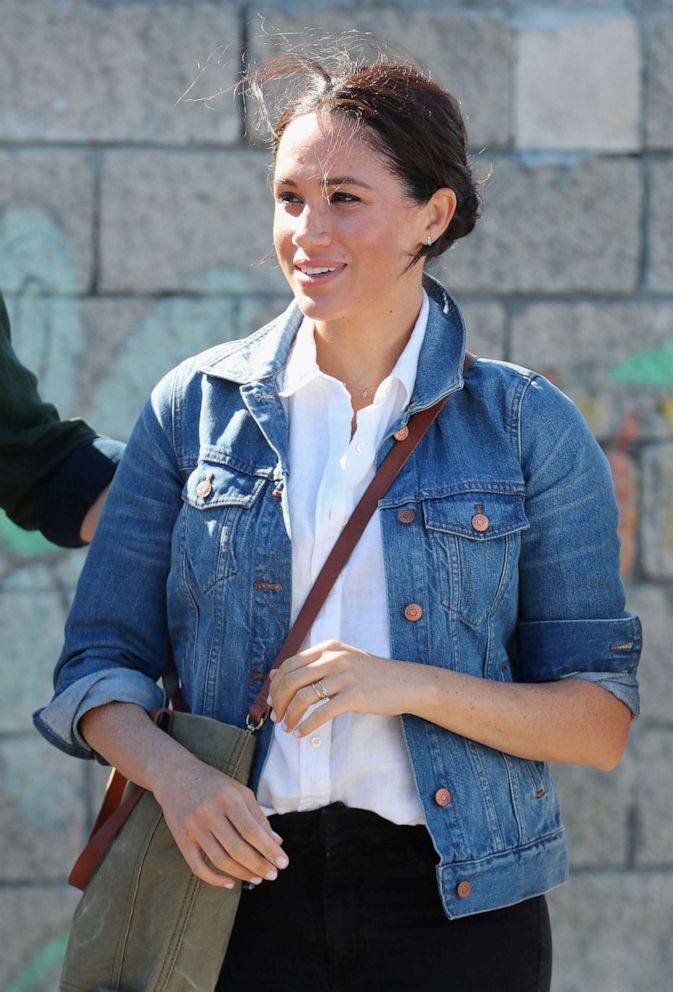 The list goes on of fashion repeats Markle's been able to pull off.
Her sustainable re-wears are exactly what the world needs right now.