"Can I go here?"
It's a question posed time and time again by families of color to Karen Akpan, a mom who has been traveling the world with her now six-year-old son, Aiden, since he was six months old. Often, it's just the two of them. Sometimes her husband and her niece and nephew join them as well.
The question, on the surface, seems straightforward enough. But Akpan explained that when its asked by a black family, it means, "Am I safe here? Can I take my kids here?"
Akpan started a blog, The Mom Trotter, a private Facebook group and most recently, an Instagram account. She told "Good Morning America" she had the idea when her son asked her "where are all the brown kids?"
"'Wait, are they actually traveling?'" Akpan said she asked herself. "I didn't know."
She said she belonged to many Facebook groups centered around travel, but if she posed a question like "Can I go here?" the respondents just didn't get it. She recalled a time she was trying to book an Airbnb in Copenhagen, Denmark, and every place she booked cancelled on her.
"That just wasn't the experience of the other travelers," Akpan said. "That never happened to them."
She and her son took their first trip together to Las Vegas when he was just a baby. Since then, they've been on the road and in the sky. Aiden is home-schooled and has spent a month in China, visited Cuba, Morocco, the Sahara desert, national parks and more.
"I want him to know he is not limited. I want to show him the world," she said. "I want him to know he has options."
Akpan said she wants the same for other families and other kids of color too.
"They've got money to spend and want to travel but sometimes they're scared," Apkin told "GMA." "They don't know anyone who has been to some of the places they want to go. But they see I spent a month in China with my son, and now they do know someone who did it and they think, 'If she can do it, I can too.'"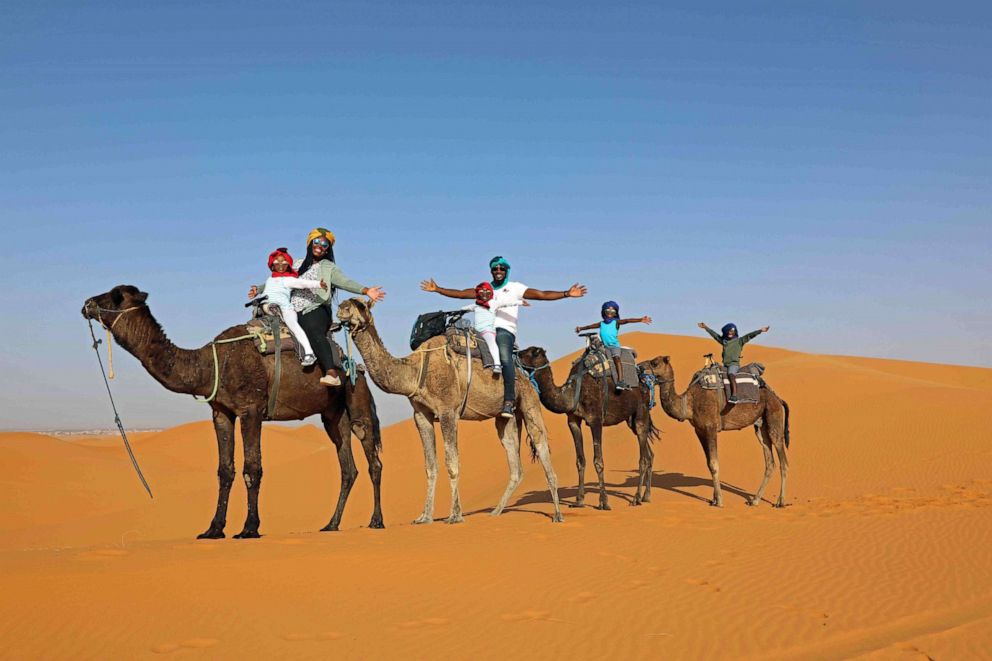 She said she encourages families to start small. "Just a trip to the children's museum, some of them have never even done that. Or get on a plane but just go to a nearby city, just stay for two days."
Akpan said baby steps eventually lead to bigger steps.
Black families face obstacles that white families usually don't, Akpan said. For example, people often take photos of her son, or walk up and touch his hair. Her blog, Facebook page and Instagram are places where families who have had similar experiences can come together to offer tips.
"My son will tell people, 'No pictures,'" she said. "I leave it up to him if he meets someone he's comfortable taking a photo with. We don't just go up to people and start taking pictures of them. You have to ask."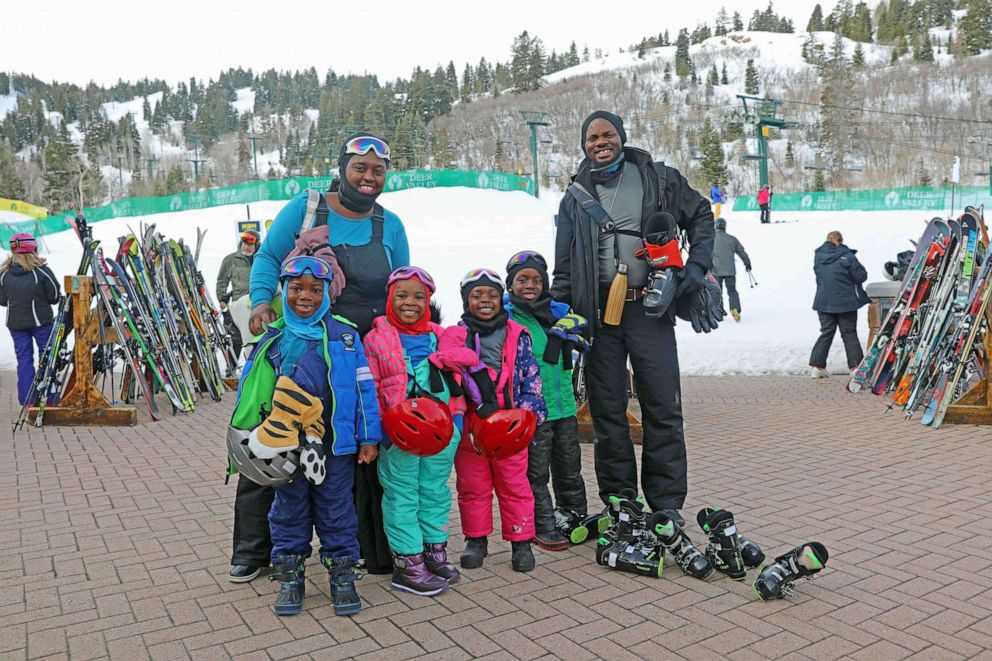 One of their favorite trips was to Cuba, she said, because the photo-taking issue barely came up. "We felt so comfortable," she said.
And as Akpan travels more and shares her journeys, she's motivated to get other families to do the same. "I want to inspire them to get up and go," she said.